Debunking dress codes is tricky business, so we're doing away with the standard categories like 'formal' or 'smart casual' (WTF even is this) in favour of something a lot more applicable.
We have teamed up with Westfield Garden City (a one stop shop when it comes to anything fashion) and Brissy's resident fashionista Prudence Kate to bring you everything you need to know about dressing for work, play and travel.
We think a shopping trip is in order…
Work To Bar
A black slip dress never goes out of fashion and can be made work appropriate when paired with a white blouse. "It's still a bit sexy, but work-appropriate and just the right amount of conservative. Going into the night you can simply take away the blouse and add a bold lip," says Prudence.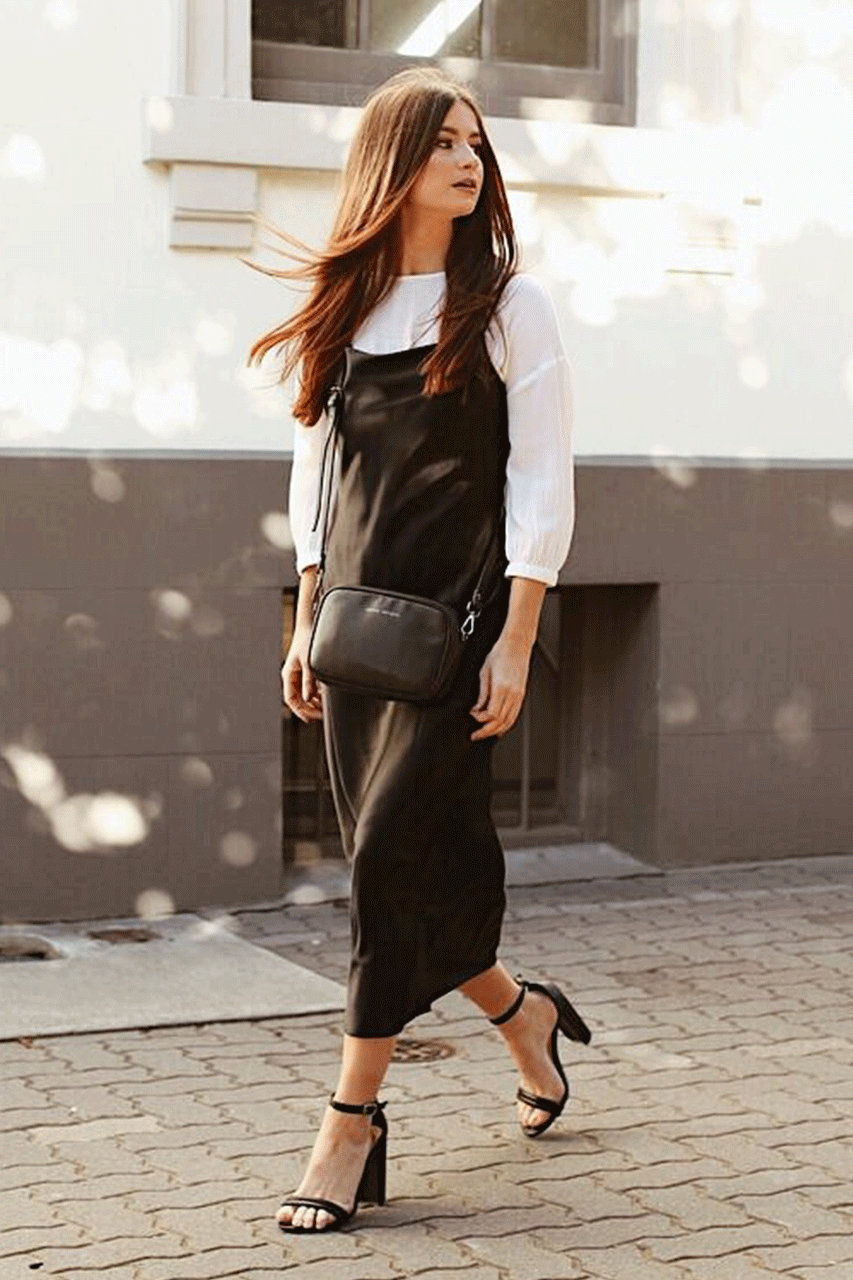 Prudence Is Wearing
Black slip skirt and white blouse from Seed, Status Anxiety bag from Universal Store and Novo Moscato heels.
Festival Fashion
We're with Prudence on this one, comfortable shoes are everything when it comes to cool and comfy festival wears. Bright colours are pretty much a must as they make it easier for your friends to spot you (plus, they hide the evidence of spilled drinks. It happens, we know.) And the best way to tackle the always awkward port-a-loo situation? Shorts.
Prudence Is Wearing
Sheike bayside shorts and garden party top, platform sneakers from Seed and Dissh It Girl shoulder bag.
Sophisticated, Yet Cosy Plane Wears
We're going to tell it to you straight—no matter how comfortable you are you've got no chance of scoring an inflight upgrade wearing yoga pants, a baggy jumper, bed socks and Birkenstocks. But it's all good; this baby pink, ultra soft linen jumpsuit has got your back. It's equal parts comfy and sophisticated, you'll be whisked away to first class in no time. Sneakers are a must when travelling, according to Prue they make it "easy to run for that almost missed flight or connection".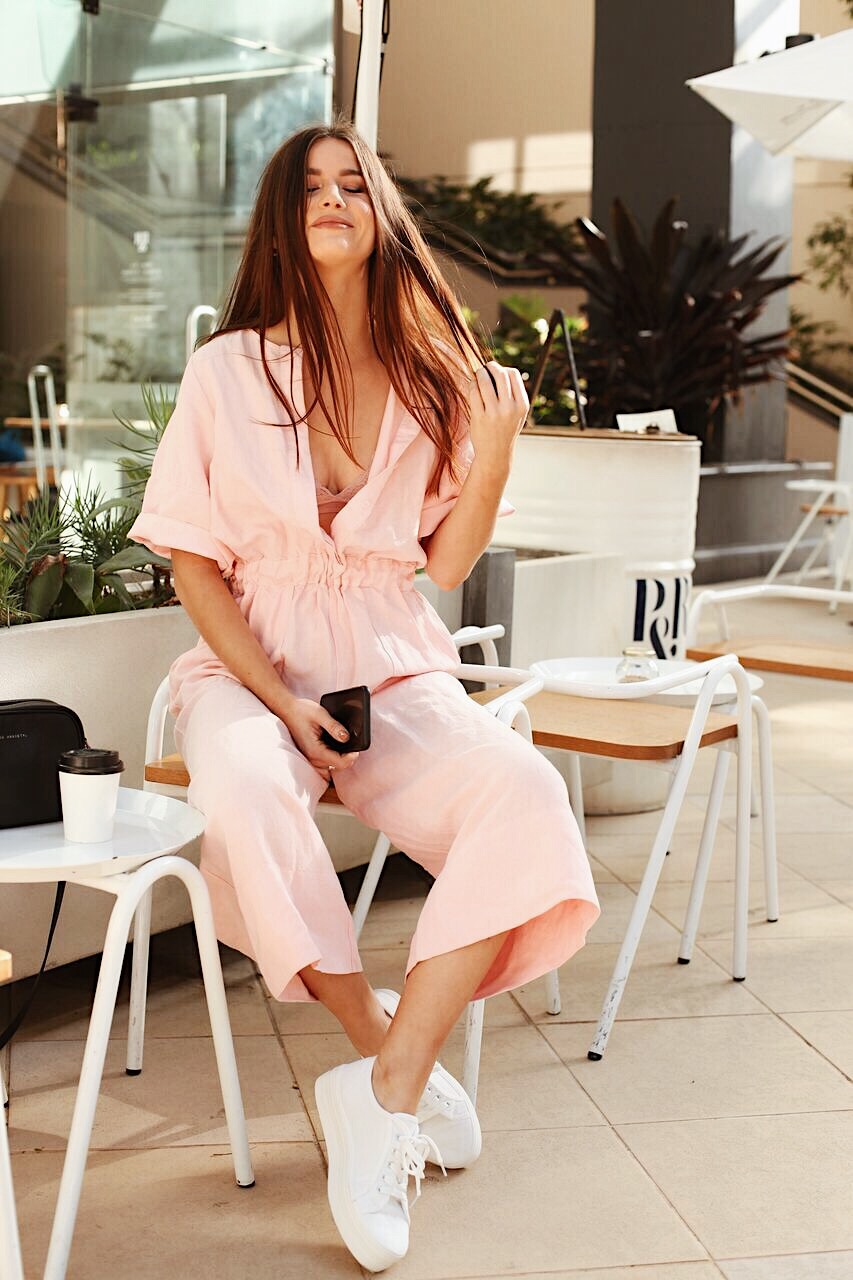 Prudence Is Wearing
Pink jumpsuit and platform sneakers by Seed.
You Can Have It All: Stylish, Comfortable & Work Appropriate
So you have a creative job and don't want to look like a slob, but want to be comfortable? We hear you, and Prudence does too. She recommends playing with bold colours and dressing up block pieces with accessories if you need to look on the fancy side. "Slip midi skirts are having a BIG moment and are great paired with flat boots or sneakers," says Prue.
Prudence Is Wearing
Orange linen wrap top and slip skirt from Glassons, Ravee Boots from Windsor Smith, Sheike wildlife belt and round bag from Seed.
Shop all of these looks and more at Westfield Garden City.
Image credit: Supplied
Editor's Note: This article was produced in partnership with Westfield. To find out more about who we work with (and why!), read our editorial policy here.