The coveted spot at One One One Eagle Street has been filled, with George Bar & Bistro set to open their doors to the public tomorrow night.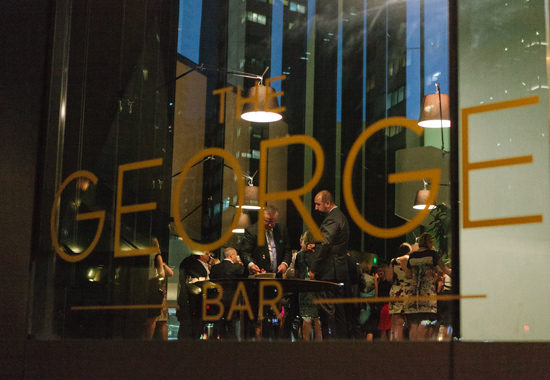 Rugby union's George Gregan and his wife Erica are the new owners and operators at One One One — the latest acquisition by their company GG Espresso, a venture which includes The Local Bar in Sydney's CBD.
As with all their ventures, George Bar & Bistro promises to impress, with the same casual yet high quality approach to food and drink we've come to expect from Gregan establishments.
Open from Monday to Friday for breakfast, lunch and dinner, George Bar & Bistro looks to be the ideal spot for city corporates and foodies seeking share plates and after work drinks in the CBD. The bistro-style menu will lend itself perfectly to long lunches and breakfast meetings — George Bar & Bistro comes as a welcome addition to the Brisbane city breakfast scene, which has an unfortunate lean towards the muffin-on-the-run approach to the first meal and lacking in any sophisticated breakfast offerings.
An extensive but affordable wine list, with over 25 bottles available by the glass, will only add to the appeal of this space.
The Gregans have also taken over the café space on the mezzanine level, which has already begun serving Allpress Coffee to CBD workers.
As the Gregans' first foray into the Brisbane market, a space they've been keen to enter for years, all eyes will be on George Bar & Bistro.
Want to be the first to try George Bar & Bistro? Click here to make a booking!
Image credit: Pinterest, Daniel Maddock