It's been nearly a year since rawGROUP unveiled this jewel in their crown and as its first birthday draws near, Chu The Phat ain't even close to losing any of its sparkle. Long touted as the younger sibling of Brisbane institution Madame Wu, this little sister is doing a full Kylie Jenner and taking over!
Inspired by flavours from Hong Kong, Korea and Taiwan, Chu The Phat takes pan-Asian street eats and adds a touch of fun with quirky, fresh twists on old favourites (think the most luscious steamed duck buns you've ever experienced, but more on that one later).
This Asian fusion offering can be found in an industrial-inspired fitout amongst the deliciousness that is Fish Lane. We were lured here by the food (see steamed duck buns) but we're staying for the interior (seriously. Redirect our mail). Exposed brick, polished concrete and copper accents are offset by warm lighting and quirky-coloured parasols, turning every area of this 200-seat venue into a cosy nook, perfect for settling in for the long haul. Which is precisely what we did.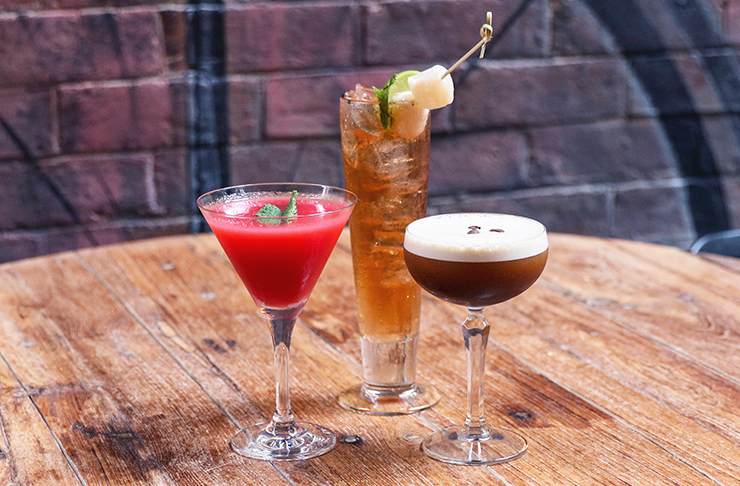 We started our night in the Doll House; the standalone downstairs bar that is perfect for a pre-dinner vino or those Friday after-work cocktails. Coincidentally, it was Martini Night (huh? Totally didn't plan that) and it would have been rude not to taste-test both the watermelon martini and the signature Doll House Iced Tea, both of which we can report positive findings for. With $10 martinis on Wednesdays and an extensive wine list, this beauty is now a firm favourite amongst the South Brisbane crowd, which definitely showed. All we can say is, make your excuses and leave work early.
Suitably refreshed, we climbed the ornate staircase to the upstairs seating area, unbuttoned our pants and leapt straight into those steamed duck buns. Think melt-in-your-mouth perfection paired with super fresh and spicy spring rolls. We were already drooling in anticipation for our next course.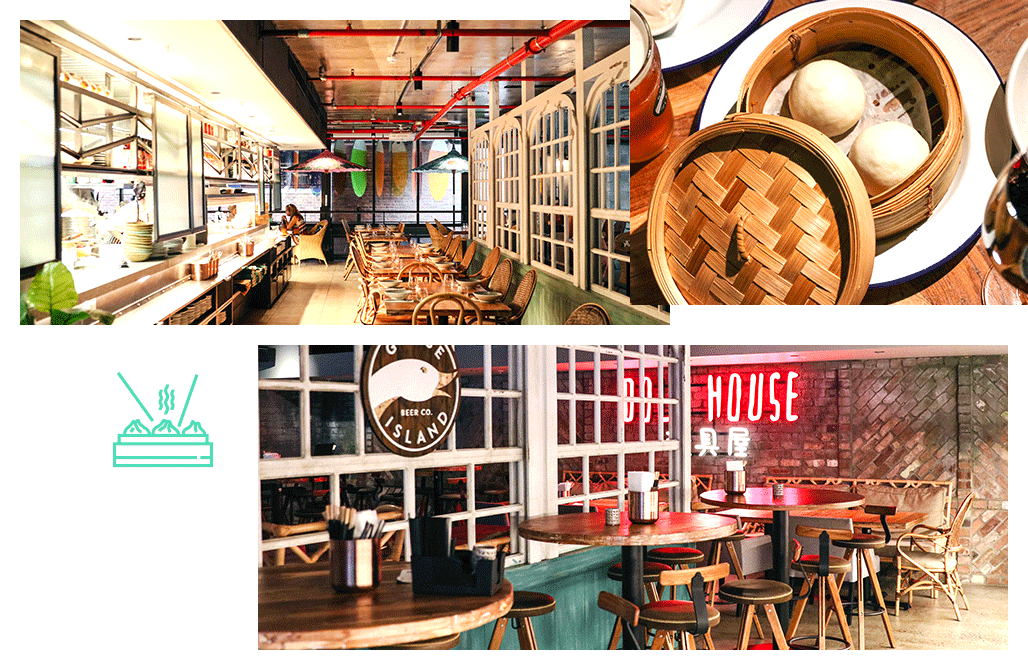 The menu is geared towards shared dining (yay!) and our waitress was super attentive and helpful, giving us suggestions on the best way to experience our dishes. Especially the main offering: the beef Kalbi. Featuring shiso leaves filled with tender beef, ssamjang (Korean dipping sauce) and assorted kimchi, it was the perfect combination of sweetness and spice. And, better yet, using your hands for this one is encouraged. Topped off with a serving of dan dan noodles feat. stewed pork cheek and a side of the tastiest wok greens encountered this side of Sunnybank, it was looking like we were immediately relocating to a suburb within the Chu The Phat Uber Eats radius.
With so many amazing menu choices, Chu The Phat also offers banquet menus for the indecisive (including an express lunch one for just $25 and more feast-style options for weekends), private function options (we're thinking of marrying those steamed duck buns and holding the reception here) and live tunes in The Doll House on Fridays.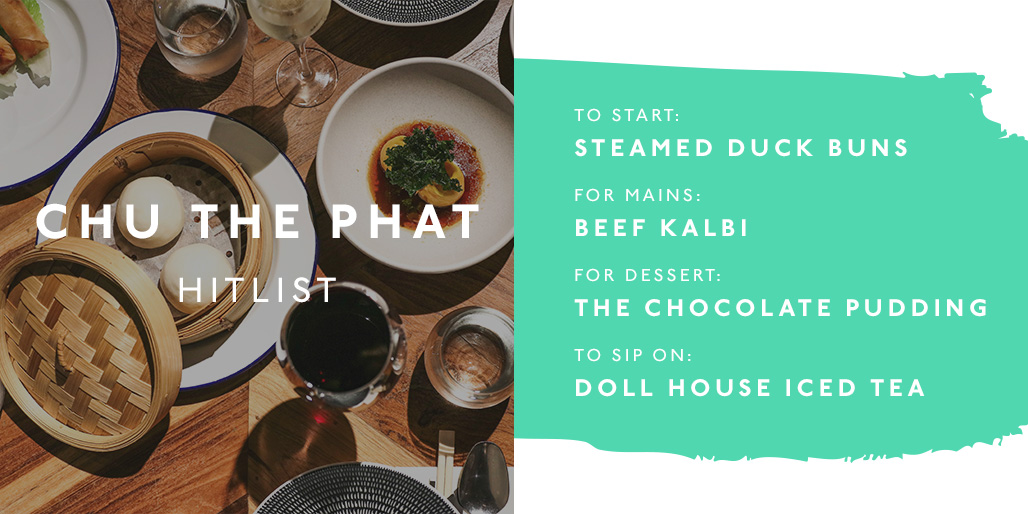 Our verdict? To-die-for food and drinks with a side of incredible atmosphere.
Image credit: Grace Elizabeth Images
Editor's Note: This article was produced in partnership with Chu the Phat. To find out more about who we work with (and why!), read our editorial policy here.