Truffles. These rich, pungent and knobby clumps are in no way attractive to look at, but they sure do pack a punch when it comes to adding an indulgent bang to any dish. Foraged by pigs or hunting dogs, these fungi-family gems are found beneath the surface. Shaved or grated, infused into oil, salt or honey—truffles in anything makes it better in my books!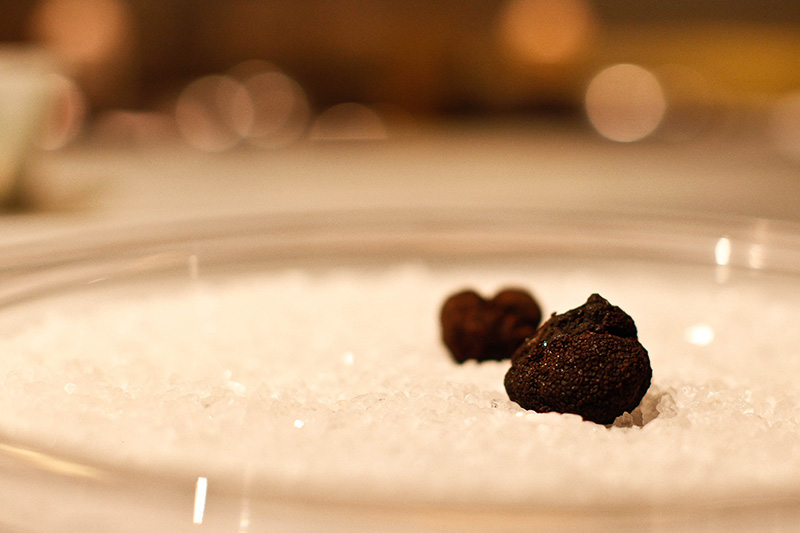 It's highly convenient then, the kind folk at Jones the Grocer have a dedicated truffle menu for the month of August.

Situated in the old Becasse site on level 5, in Westfield Sydney's dining precinct, eating in at Jones the Grocer is a beautiful experience. Sandstone walls and exposed pillars dominate the space, while bare flames flare from the open kitchen, as the chefs whip up your order. Wafts of truffle fill the air as wait staff deliver dishes comprising the delectable Italian Tartufflanghe truffle collection, which can be spied on Jones the Grocer's gourmet pantry shelves.

I'll have the truffle entrée with the truffle main and the truffle dessert please!
Entrée: Scallops wrapped in lardo with black truffle (pictured top). Gently cooked to form a golden crust of goodness around each scallop, and then carefully placed onto a puddle of cauliflower and maple emulsion. Heaven.
Main: Chicken Kiev is the main, which is evidently experiencing a real revival across Sydney's cuisine scene. On trend or not, the Kiev is welcomed with open arms when it's deliciously accompanied by truffle butter and truffled polenta chips with roasted garlic aioli.
Dessert: Panna cotta with truffle (of course) served with a shard of white chocolate and pepper—offering a lovely contrasting bite.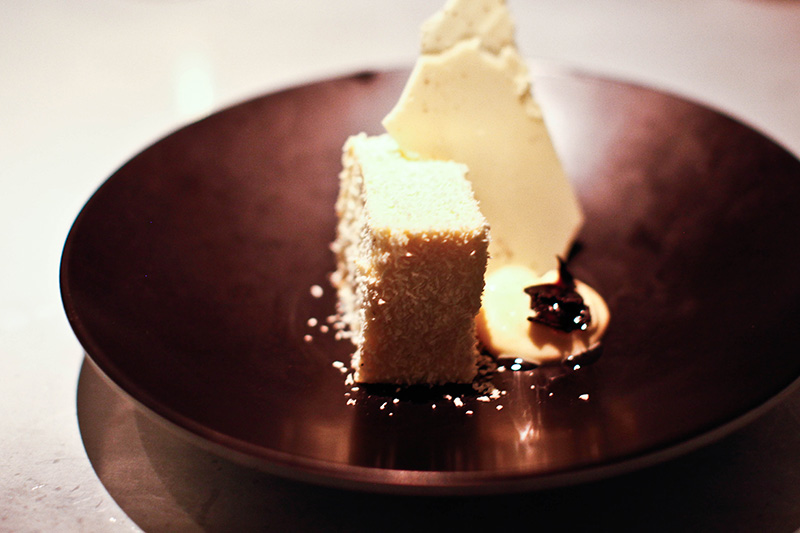 Along with dining in, Jones the Grocer's impressive frontage proffers goods baked on site, including pastries and sweet delights; a fromagerie that looks as good as a cake cabinet; a charcuterie display with legs of hanging meats and cured sausages; and a larder of gourmet treats that you wish filled your pantry.
So, if you love truffles, then this menu is not to be missed. You may only have two weeks left in August to enjoy this treat, however Jones the Grocer is open from 7am until late each night—the perfect after-work meal. And did we mention they also do takeaway?
Address: Shop 5018, Level 5 Westfield, Cnr Market & Castlereagh Street, Sydney NSW 2000
Ph: 02 8072 7755
Email: [email protected]
Opening hours: Monday - Sunday 7am to late
Image Credits: Anastasia Nielsen