After extensive research (read: much eating and coffee sipping), we found one of Brisbane's best breakfasts hiding right in plain sight at Pompidou Café in Balmoral.
While the humble first meal of the day is definitely worth the hype, in the name of equality we've recently revisited Pompidou Café —an old breakfast favourite of ours—to get the low down on their lunch offering.
We're firm believers that lunch can be (and should be!) just as good as breakfast, so we went to check out how good the lunch offering from this French-inspired, Riding Road gem really is, and if it could stack up against the breakfast menu.
And lordy, did it ever.
We've tested the menu, and here are our picks of four dishes you must try: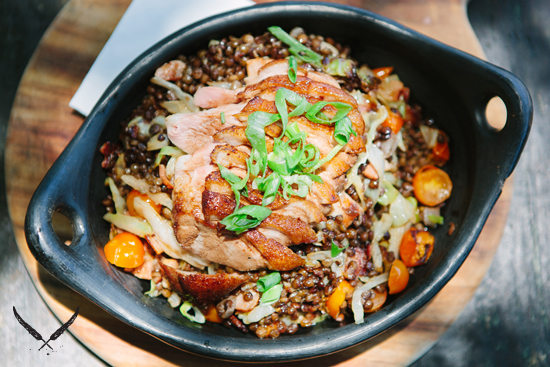 The Dish: Pan-seared duck breast atop bacon, cabbage and du Puy lentils
Why We Like It: The French are known for their decadence, and duck for lunch is pretty much the pinnacle of said decadence. But don't be fooled by the inclusion of the rich bird, this dish is fresh and summery with the satisfying inclusion of lentils and cherry tomatoes.
The Dish: Slow roasted pork belly with sautéed apple, fennel, butternut pumpkin and herb vinaigrette
Why We Like It: Because pork belly. It's just really hard to pass up, and we're not even going to pretend we're strong enough to attempt it.
The Dish: Escalope of Atlantic salmon, roast beetroot salad with rocket, goats cheese and grapefruit dressing
Why We Like It: This is another dish that has us all summer salad swoony. Fresh pops of grapefruit coupled with goats cheese make for a winning combo'.
The Dish: Prawn club sandwich with sour cream, cucumber and avocado
Why We Like It: A club sandwich seems quite gentile but this one has been given a nice Queensland twist with the inclusion of prawns and avo'. Let's call this the lunch equivalent of avo' on toast.
See? Just because we (along with the rest of Brisbane) love breakfast—and we could definitely get used to Pompidou's salad of watermelon and strawberries with a praline mint yoghurt everyday for breakfast—that doesn't mean lunch should be left out in the cold.
They are serving up breakfast and lunch in their light and airy café space seven days a week (Mon-Sun), so head to Balmoral to sample the goods.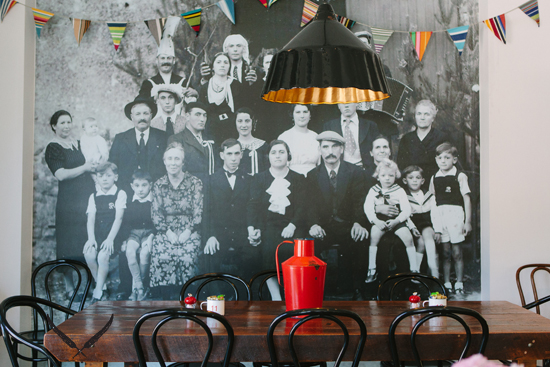 Image Credit: Daniel Maddock
TUL Note: Today's List Love post is proudly sponsored by Pompidou Cafe and endorsed by The Urban List. Our sponsored posts will never be a secret - the List Love seal will be stamped on any sponsored material you see on the site. Thank you for supporting the sponsors who make The Urban List possible.