If you're a bubble tea addict, you might well recognise West End's newest flower-covered cafe. Botanical Lab moved to its new home on Melbourne Street from a hole-in-the-wall spot in Fortitude Valley's Bakery Lane, bringing its dreamy soft serve, sweet bubble teas and adorable interiors with it.
Now in a much more visible corner location (where Baskin Robbins used to be, if you need a hint), the re-located cafe's gorgeous interiors can be seen from far and wide, enticing you in through the wide front windows with their pastel pink colour scheme and dreamy dried flower arrangements. The move is already paying off for owner Linda Le—most weekends you'll now need to make a booking if you want to check out the new space.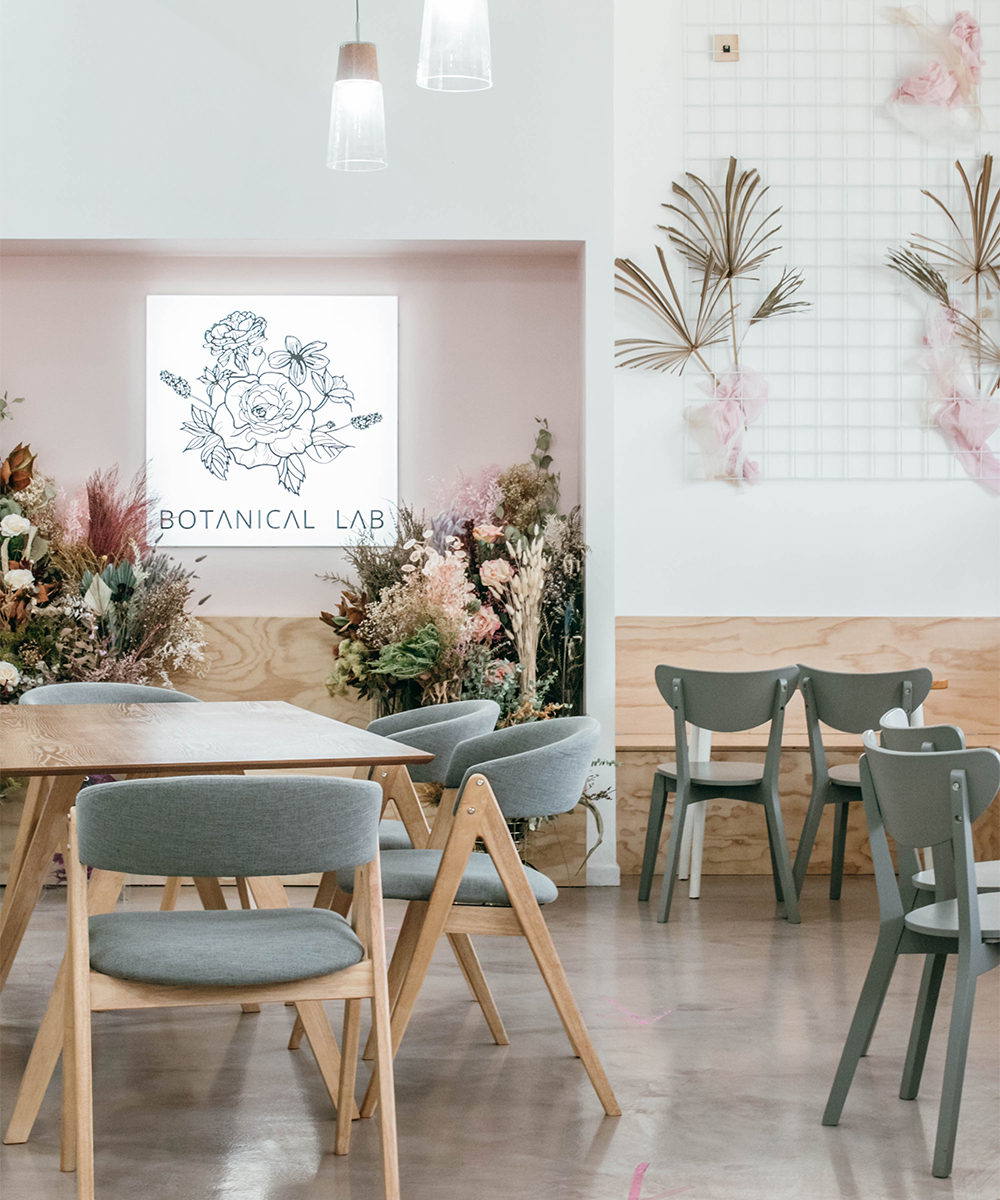 The menu is still focused around just a few sweet treats, along with a lengthy list of especially loose leaf teas and sips (because there is more than just Earl Grey tea out there people). While traditional tea is Linda's passion, the milk and fruit teas are definitely the star of the show here, though you'll find it's made with real tea leaves rather than the usual tea powder or flavour, giving it a much richer taste. Flavours range from chai, matcha, milo, taro, white chocolate and Earl Grey milk teas to lychee, pineapple, peach and passionfruit fruit tea, which you can then customize with jelly, pearls, milo and soft serve, should you wish.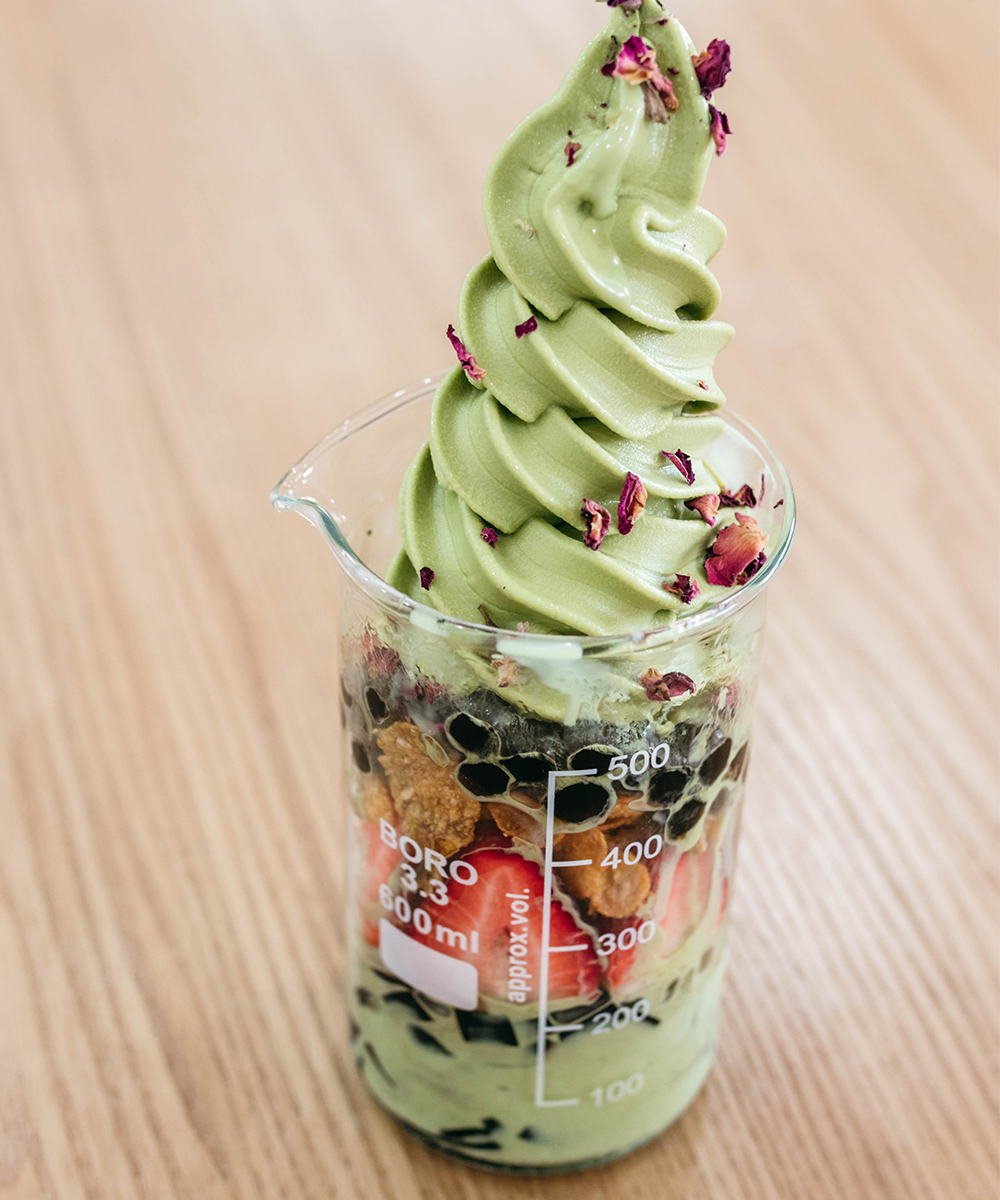 If you follow Botanical Lab on Instagram, you'll know that their ombre drinks and parfaits are the most eye-catching items on the menu. The ombre drinks are just what they sound like—one or several tea flavours are layered over ice, creating a colourful ombre effect with or without pearls. For anyone after a sweet treat though, the parfaits are where it's at. Milk tea or matcha soft serve is layered with jelly, sponge cake, boba pearls, crumbled cookies, syrups and fruit in a glass beaker to create a dessert that's as easy on the eyes as it is on the tastebuds. You can build your own or choose from the milk tea, match or strawberry flavours, it's up to you.
Also on offer are Hokkaido cheesecakes, with more Asian-inspired pastries to come—the team are currently on the hunt for a pastry chef to join them. Plans for a vegan soft serve are also in the works, and you should keep an eye out for specialty flavours—they recently dropped a taro soft serve that we're hoping comes back on the regular.
Find out everything you need to know about Botanical Lab here.
If you love a pastel pink interior, check out this new pilates studio.
Image credit: Ranyhyn Laine