In case you haven't heard the news yet, Cairns is the next big thing. Why? Because it's close to the reef, it's packed full of stunning (and relatively empty!) beaches, there is a plethora of waterfalls nearby to explore, the food is delicious, and because Pacific Hotel Cairns is actually that good you'd book a trip to Cairns just to stay there. So, now you've got your hotel, start planning the rest of your trip. Pre-warning, though: there is so much to do in Cairns, you're going to want to stay for a while.
#1 The Beaches
The beaches in Far North Queensland are nothing short of breathtaking. They're quite literally where the rainforest meets the sea, so you'll look out from the shore onto azure blue waters and look back to see lush, tropical rainforest. Bliss!
While Cairns itself (and your hotel!) are right on the water, your best bet is to explore all of the local beaches. Palm Cove is twenty minutes north of Cairns and looks exactly like a screensaver—it's that pretty. Ellis Beach sits just around the corner and is a much more secluded, 1km, totally calm strip of beach. Nudey Beach on the nearby Fitzroy Island (you CANNOT leave Cairns without a day trip here!) was named Australia's number 1 beach this year, so you know it's going to be good. If you're feeling adventurous, Bingil Bay is farther down south around Mission Beach. The area is home to one general store and a crazy-beautiful beach, so you should probably add it to the list.
#2 The Waterfalls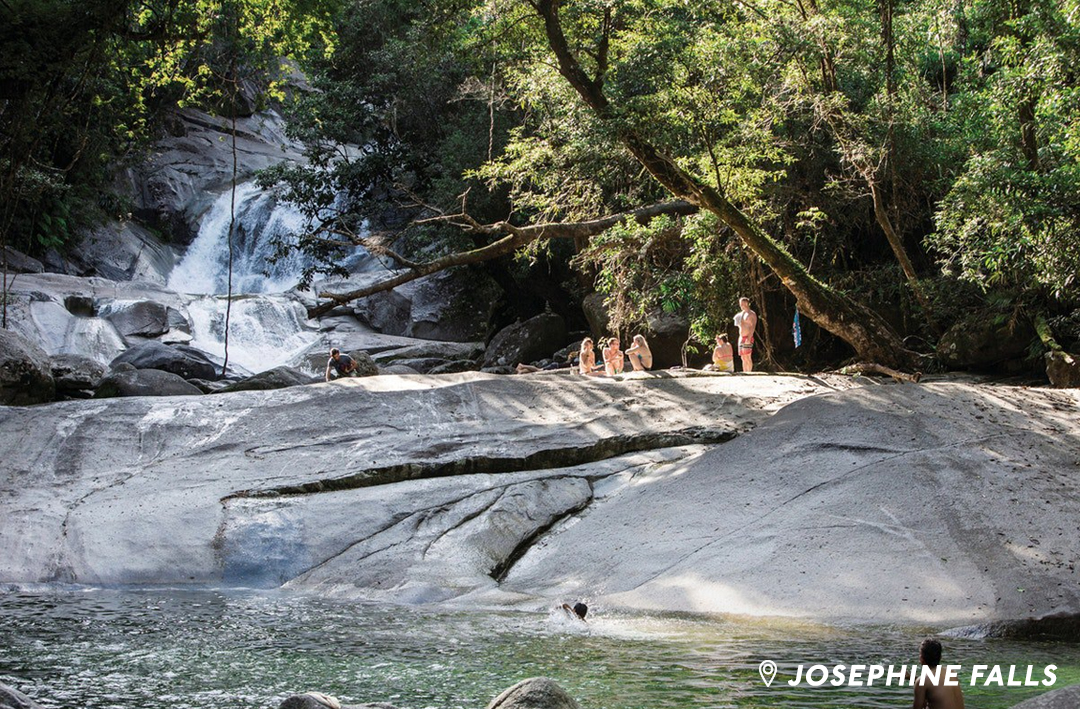 Did you go on a tropical vacay if you didn't swim under a waterfall? No. No, you did not. Cairns is surrounded by waterfalls that make for the perfect day trip (not that you'd ever want to leave your hotel). Our fave is the crystal-clear Stoney Creek Falls which is a twenty-minute drive out of town and home to plenty of secret spots for a dip. You can also head to Crystal Cascades for a casual dip in the rainforest or to make use of the area's walking track—and it's only 25 minutes from Cairns! Josephine Falls is an hour's drive away, but totally worth it. I mean, would you look at it?!
#3 The Food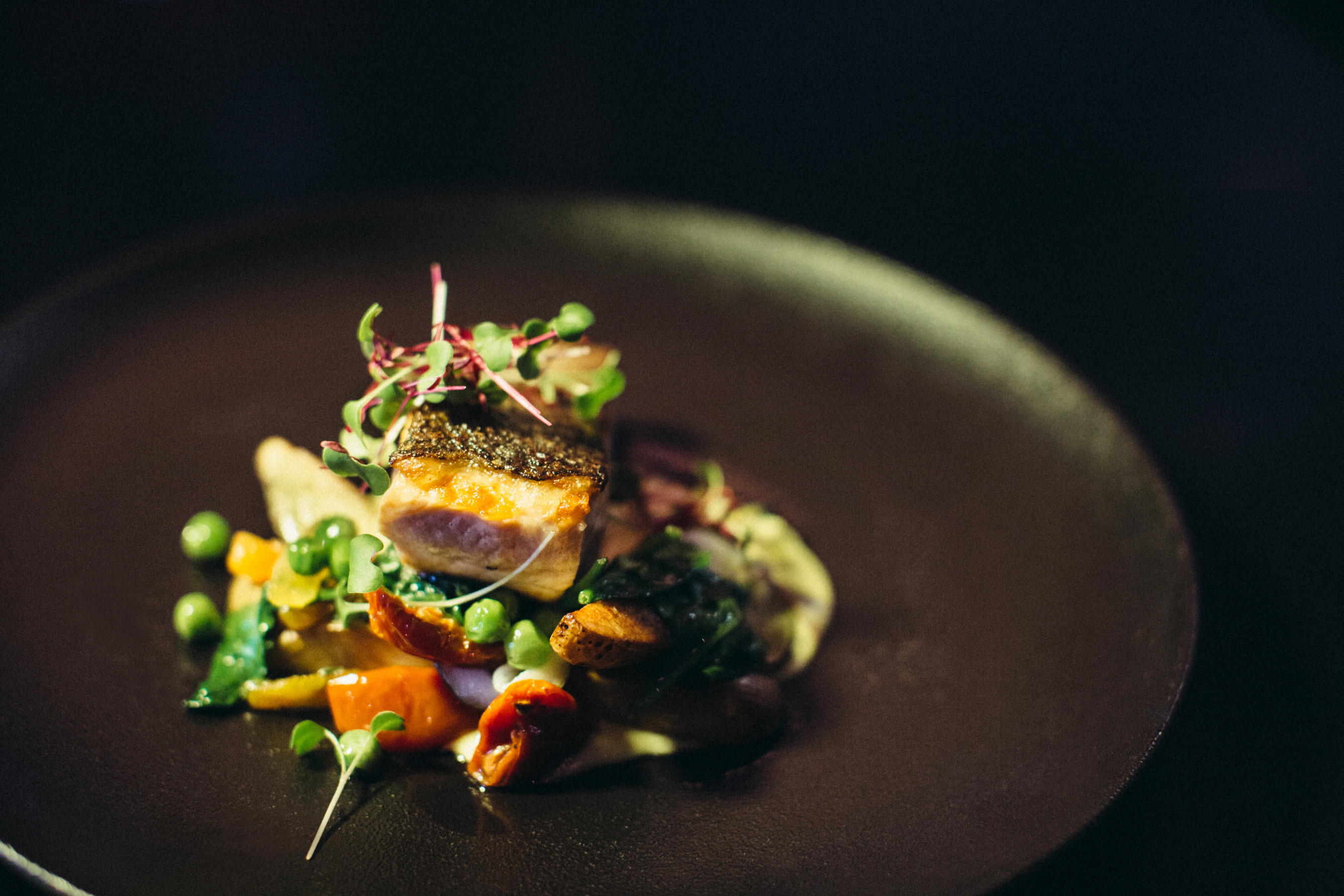 Does Cairns come to mind instantly when we say foodie heaven? Probably not, but it should. Here's why. Pacific Hotel Cairns's Bushfire Flame Grill is our first pick for on the ground deliciousness—you cannot visit Cairns without trying their award-winning Brazillian barbeque. Or their caramelised Mareeba pineapple in cinnamon sugar, for that matter. Caffeind is going to be your go-to for coffee and brunch, likewise with Lily Pad Café. Howlin Jays do the best-fried chicken in town and is next to local watering hole Pier Bar, which is perfect for drinks with the locals.
#4 The Accommodation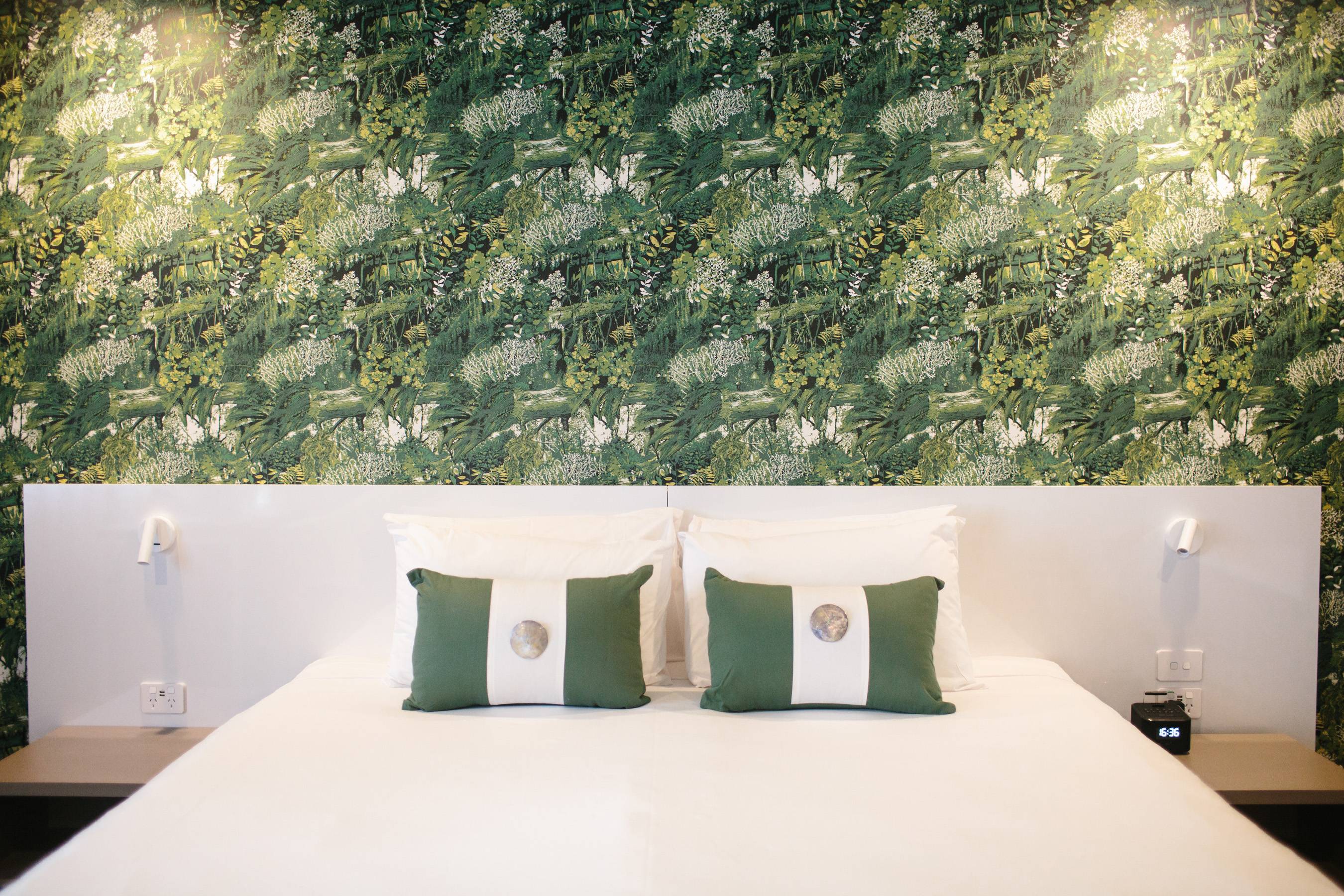 Pacific Hotel Cairns is the perfect base for your trip, too—located in the heart of downtown Cairns, you couldn't be more amongst the action. Plus, the boat to the reef literally leaves right on your doorstep. Some rooms will also come with a ridiculous view of the Esplanade Lagoon and the foreshore parklands. It's more than just a view though, the legends at Pacific Hotel Cairns have recently launched a new suite of rooms named Tropical Luxe. Think rainforest textures, spacious bathrooms with Italian metallic surfaces, natural stone walk-in showers, a tropical colour palette and stylish accessories. If you're feeling extra, you and your crew can even book out the whole wing of Tropical Luxe suites.
It's not often your room feels like as much as holiday as your day-to-day exploring.
#5 The Rainforest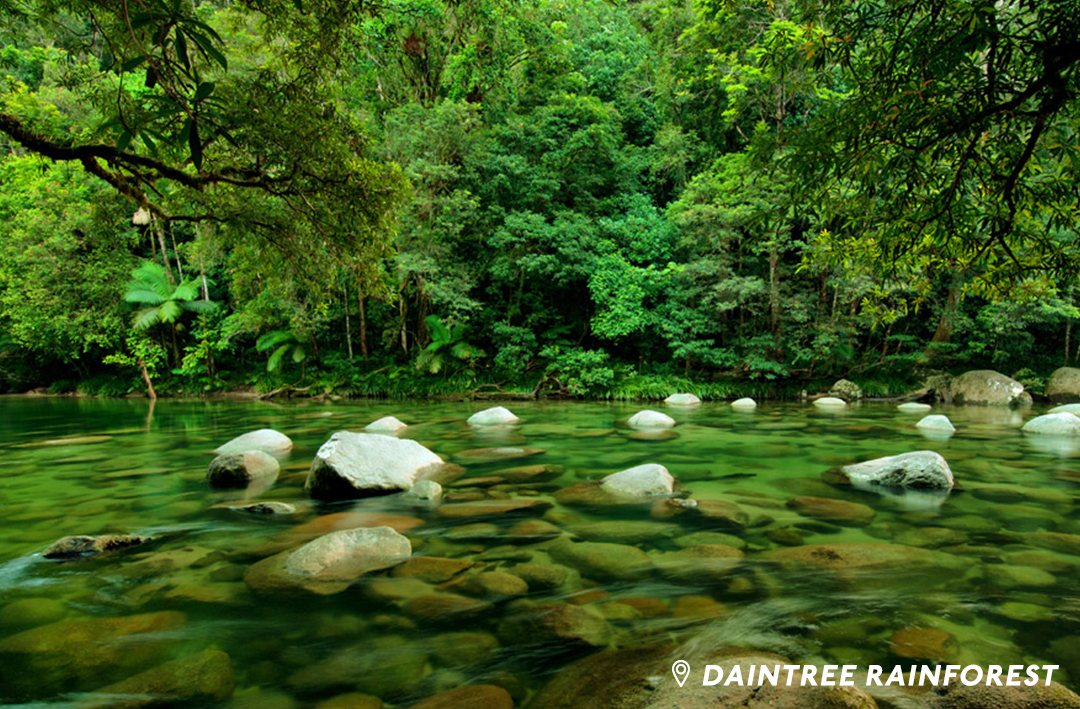 A part of the magic of Cairns comes from its proximity to both the rainforest and the sea. The Daintree is on your doorstep here, so ask your front desk at Pacific Hotel Cairns to help organize a tour for you, or give you their best spots. Kuranda is your one-stop Daintree spot, with a stunning Skyrail that's home to the best views in town, Barron Gorge (and falls!), and even a butterfly sanctuary. The Kuranda scenic railway is also unmissable. We know—what can be so great about a train?! But trust us, this isn't Thomas The Tank Engine.
#6 The Reef, Duh.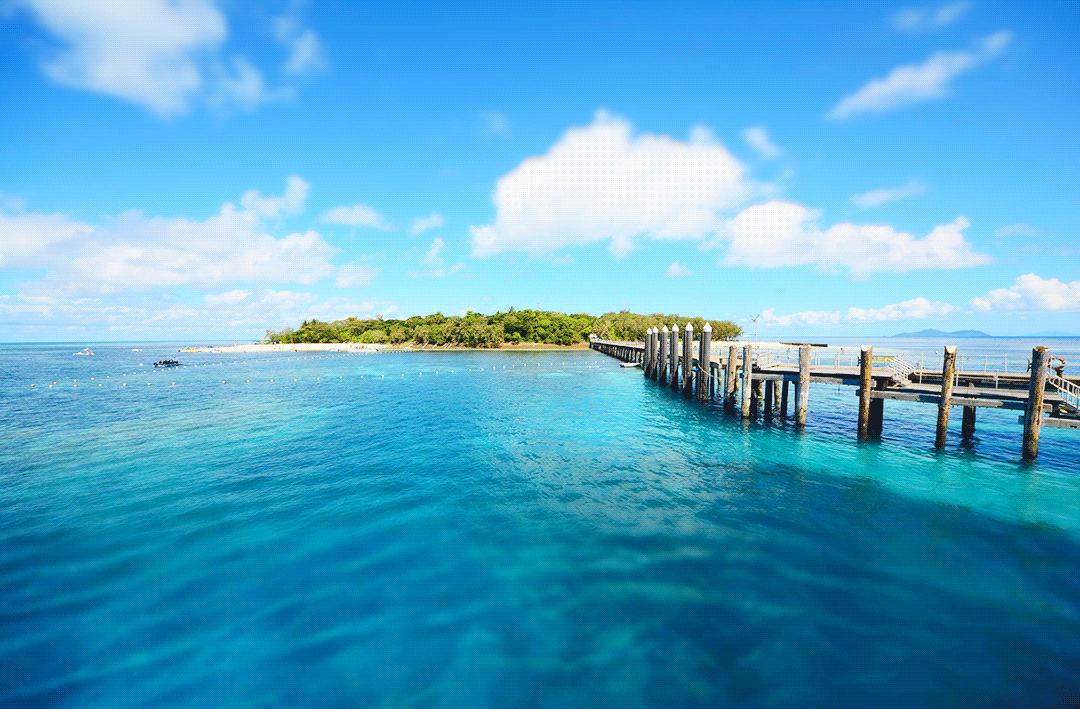 In case you didn't pick up on it yet, Cairns is in the prime position for you to explore the reef. Lizard Island, Fitzroy Island, and Green Island are enough to start with. Port Douglas is also just up the road and close to an abundance of stunning coral reefs. And, did we mention that there's a boat to the reef right on your doorstep.
Book your trip to Cairns here now.
Editor's note: this article was produced in partnership with Pacific Hotels. Thank you for supporting the partners who make The Urban List possible. To read our editorial policy, click here.
Image credit: via Fitzroy Island.