ATTENTION, GELATO-LOVING READERS: The ice cream icon will appear on your Uber App on Friday from 11am. if you signed up today your credit will carry over to the promotion on Friday.
Holy cow, Urban Listers, have we got a scoop for you! [Note: this is an ice-cream pun.]
Tomorrow, those classy folk at Uber (you know, the luxury car service everyone will not shut up about because it's so amazing and better than regular cabs? Yeah, that Uber.) have a very special treat in store for you. For one day only they are bringing Gelato Messina (voted Australia's best gelato) to the people of Brisbane. We are not even joking.
If you're already signed up to Uber (look at you, you trend setter), all you need to do to get your paws on your own tub of Messina is open the Uber app, and slide the ice cream icon over the ice cream deliver option, then order away! Within minutes, the gelato will be delivered to you by the Uber team and charged to your Uber account.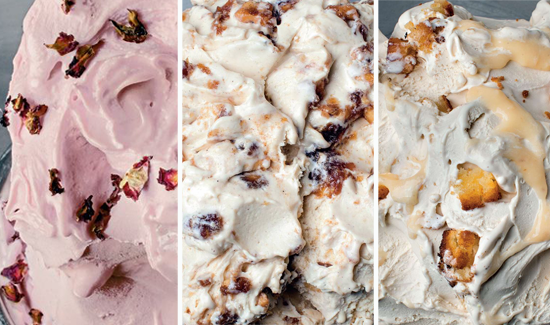 New Uber users have an even sweeter deal: use the promo code ICECREAMBNE when you sign up and you will receive $25 off your Gelato Messina purchase. That's a tub for FREE!
Are you freaking out yet?
Not only are the cool kids at Uber offering you a one-off opportunity to score Gelato Messina, but they will deliver it right to you. And if you're a first-time Uber user, your first tub is free! You don't have to move a muscle, and gelato is yours! Shut the front door!
This gelato-madness is kicking off from 11am tomorrow until sold out (so we recommend you act fast!). If you happen to miss out on the madness, you can use the $20 on your first Uber ride!
Tubs of delicious Messina are going for $20, and $15 for an additional tub (there's a limit of two tubs per order—don't be greedy!), and there's an assortment of flavours available created by Messina for #UberIceCream to celebrate the occasion.
With a cult following in Sydney and Melbourne (lines down the block are par for the course) but nothing in Brissy (yet), if you haven't experienced the delights of a cone of Messina, we feel for you. Our southern cousins have been all over the perfection that is Messina for a while now (you can read all about it here), and frankly, we're tired of their gloating. But, thanks to Uber, all of that is going to change tomorrow!
And it's not just Brisbane who's being treated—Uber are offering free, personally delivered ice cream on a global scale. Over 130 countries are in for a very good Friday.
Because we'd hate for you to miss out (Messina stocks, while plentiful, are limited!), here's our step-by-step guide to scoring gelato tomorrow:
How to place an order for Gelato Messina:
> Download or open the Uber app and enter the promo code ICECREAMBNE for new users.
> Select the ICE CREAM icon
> Hit request to order
> Sit back and await your Gelato Messina tub to be delivered, plus Uber gifts as a special thank you!
Enjoy, Urban Listers!
Image credit: Cooked.com.au, Vogue, Cooked