Brisbane's COVID 19 lockdown has resulted in many restaurants, cafes and bars around town switching up their offering, doing takeaway for the first time ever and even changing their menus to be more takeaway friendly. But for some, like Woolloongabba's Kimchi Cheese Smile, it's meant changing their entire operation entirely.
This cosy Korean restaurant has slowly been building up a following in Brisbane's east for their delicious high end Korean food over the past 15 months, with dishes like their 16 hour sous-vide Wagyu beef becoming firm favourites. But with their high-end menu not translating well to takeaway, owners Jamie Yang and Sara Jeon had a better idea and created KCS Chicken, a virtual Korean fried chicken restaurant.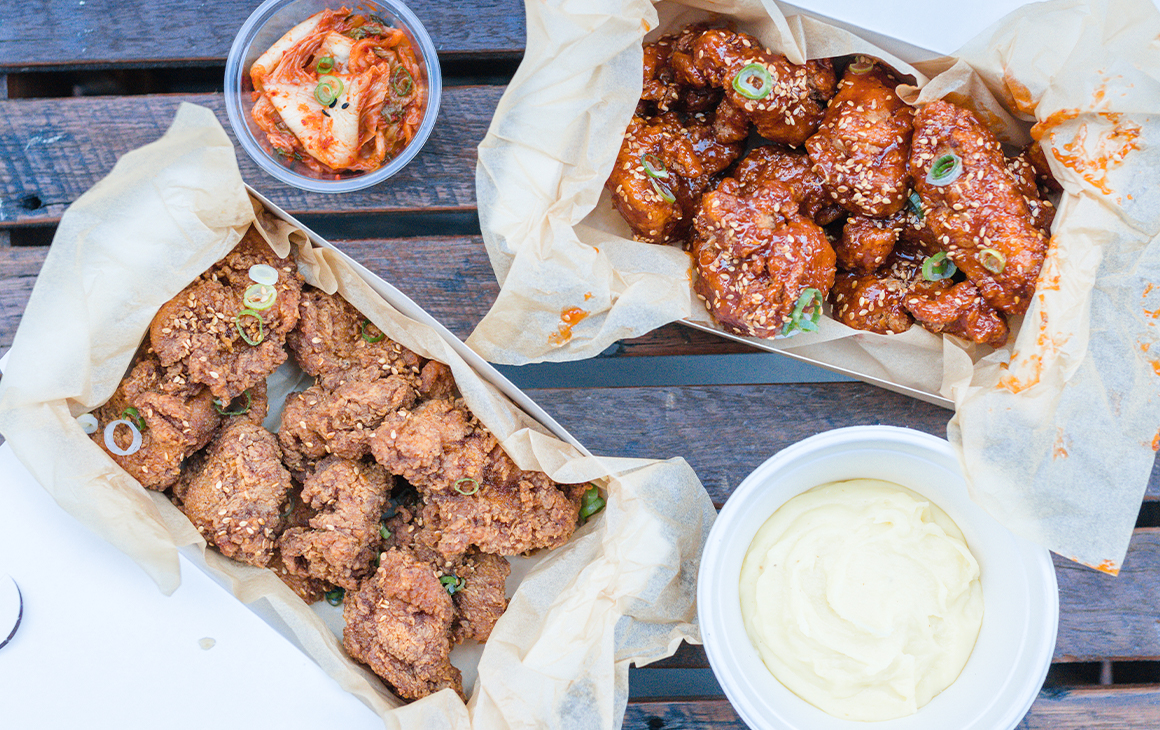 Korean fried chicken had been one of the most popular items on the Kimchi Cheese Smile menu, so it made plenty of sense to focus exclusively on the cult dish. On the new, takeaway-only menu, boneless fried chicken is the star of the show, with three flavours (for now) to choose from: Korean sweet chilli, secret soy and plain. There's also a chicken sandwich piled with crispy chicken, chilli mayo, cucumber and pickle on a soft brioche bun.
On the side you can add a crispy green salad, creamy mash potato, steamed rice, beer battered chips, and of course, Kimchi Cheese Smile's signature house made kimchi. While there's a few craft beers on the menu, you'll want to make sure you add on a milkshake, with the usual flavours like vanilla, chocolate and coffee, but also Misutgaru—a nutritious Korean mixed multi-grain powder that you can tell yourself makes up for all the fried chicken you're eating.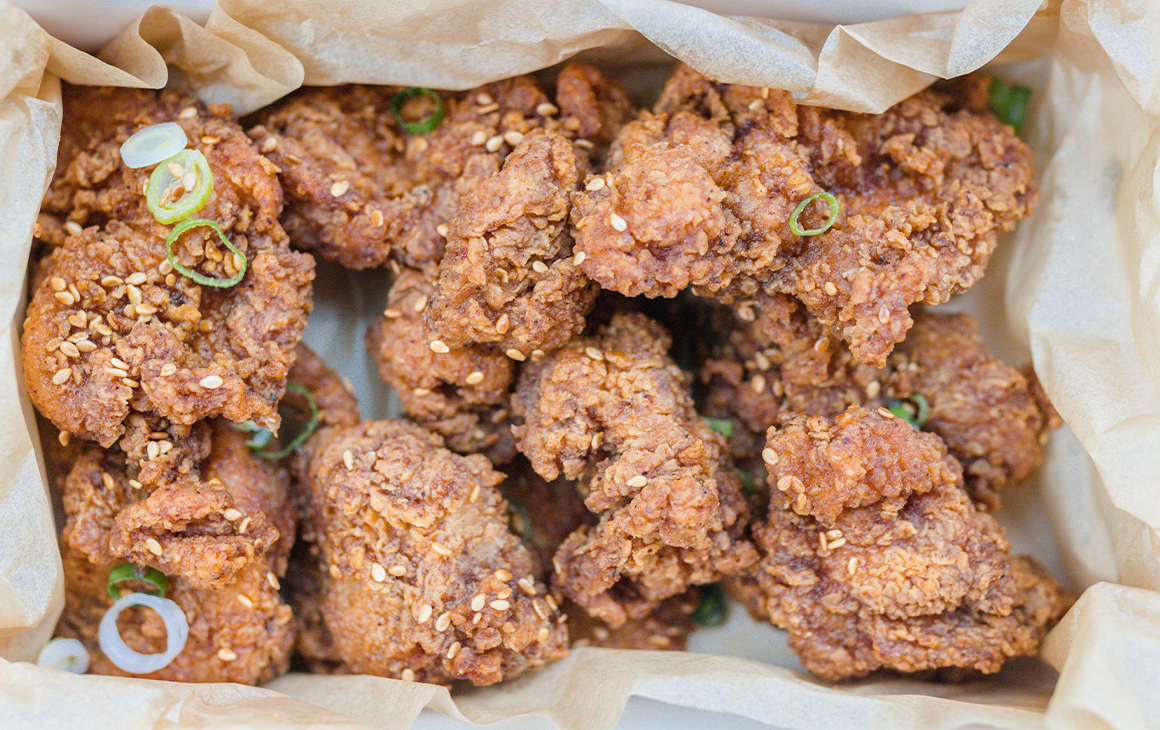 Jamie and Sara aren't sure if the change will only be temporary or permanent—like plenty of other venue owners, they're just taking any opportunity as it comes. But just in case it is only temporary, you should definitely get your (washed) mitts on some seriously good fried chicken. For now, it's takeaway only, but delivery options may be coming soon. You can see the whole menu and find out how to order via their Instagram page.
If you're getting fancy in iso, check out these DIY bubble tea kits you can get delivered.
Image credit: Ranyhyn Laine