After keeping everyone guessing for weeks (if not months), Newstead Brewing Co. have announced their long awaited opening day — Saturday 7th December. We managed to get a sneaky preview tour with owner Michael Conrad and trust us, this spot has been worth the wait.
It was only a couple of years ago that Brisbanites were happily throwing back any old stubbie and local brew meant XXXX. It was at this point that Michael and business partner Mark Howes were dreaming up their brewery and scouring Brisbane for the perfect venue.
Despite rumours of another craft brewery (now Green Beacon) opening in the local area, Michael and Mark decided Doggett Street Studio (previously an old bus depot) was to be their new home. Part of what has become Brisbane's burgeoning craft beer precinct, Newstead Brewing Co. has something new and different to offer to neighbours Green Beacon and Tippler's Tap.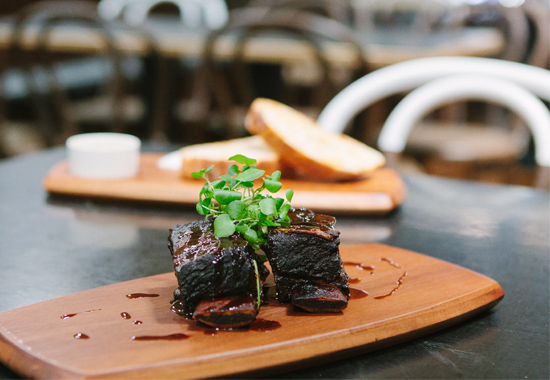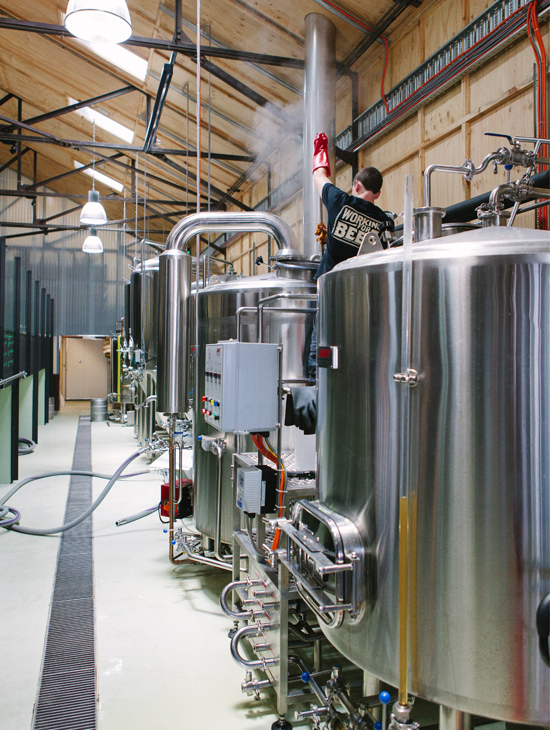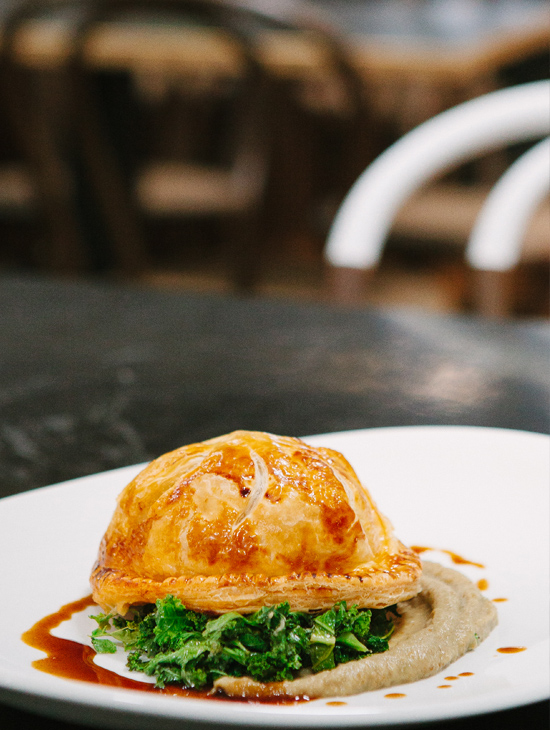 "We're a small craft producer, but a complete venue as well. We've got a full kitchen, a full bar and a full hotel licence so there will be off-licence facilities and a private function centre," says Michael.
Everything is on show in the vast space with bright beer tanks lining one wall and an open kitchen along the other. Modestly deemed "a beer venue that serves some pretty good food", the kitchen will offer a range of snacks, sharing plates and up-market counter meals (nothing over $30).
"The idea is the majority of the food is focussed on being beer friendly. The cake cabinet at the bar isn't for cake, but for cheese, antipasto and charcuterie because they're the things I like to have a nibble on while I have a drink," says Michael.
The bar itself is stocked with a range of local and international wines, all moderately priced and a special aged climate controlled selection for something extra special.
And on to the main event — the beer! There are 12 on tap including nine home brews and three guests. With paroquial names that tell quirky stories from Brisbane's past, you can taste your way through the session ale (3 Quarter Time = 3.4%), golden ale (The Mayne Thing named after the Mayne family of Brisbane), pale ale (Out and A Bout), amber ale (Liquidambar), IPA (Two to the Valley) and finish with the porter named after the 74 floods, 25 feet 7 inches. Fans of cider and author David Malouf will also be able to enjoy Johnno the Cider.
Flights will be available featuring four x 450ml tasters — three from the core range and one guest. And if you can't get your fill on the night, take home growlers will be ready around Christmas, and bottles in the new year.
So with all this ready to go just weeks before Christmas, what does 2014 look like?
"My aim is to be panicking about constantly having enough beer ready for the market. And still have a smile on my face," Michael says.
Newstead Brewing Co will be open from 10am-midnight, 7 days a week. Click here for more details.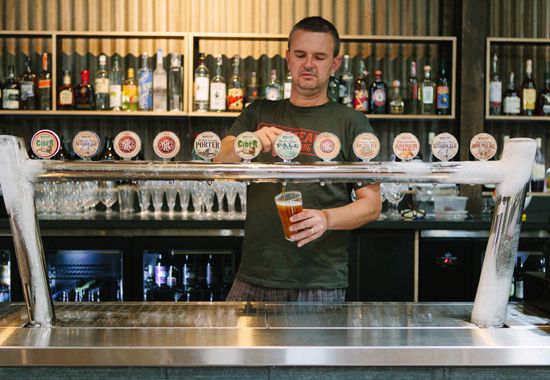 Image credit: Daniel Maddock