What do you do when you want something healthy don't want to feel like you're missing out on anything? Where do you go for tasty, exciting food that you won't have to apologise to your trainer for later? And what, for the love of God, is a poké bowl?
The answer to all these quandaries is Suki.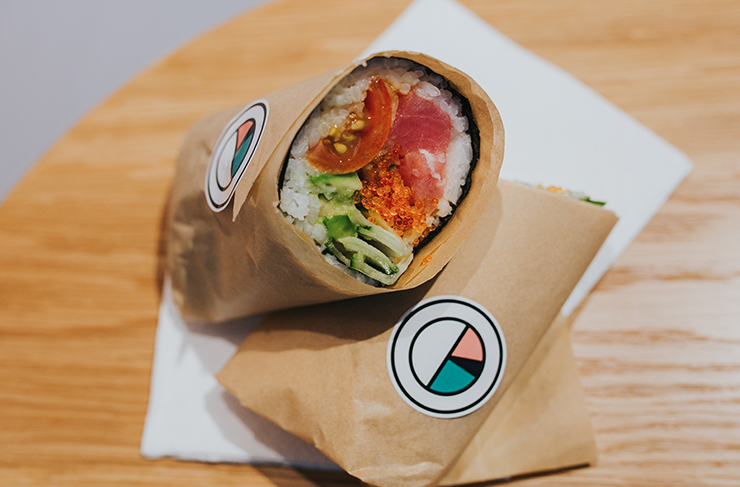 We first fell in love with Suki's vibrant feel-good feeds when they first opened earlier in the year. Since then, they've charmed the pants off just about everyone who's visited with a fresh and vibrant fusion of sushi burritos and customisable poké bowls.
Now, following the raging success of the Southbank store, Suki is set to debut her technicoloured pastels on Bulimba's Oxford Street this Tuesday 18 July *cue whistles*.
From this new location, expect the same fresh and zesty fusion of Japanese flavours in Mexican formations (think sushi rolls in burrito size) as well as a major moment for the Hawaiian concept of poké (essentially sashimi salad but don't underestimate it – there is magic in the maguro).
Needless to say, we're stoked to see a second Suki foothold for Brisbane to keep us abreast of all that's popping in the world of poké!
The details
What: Suki
Where: Shop 2, 161 Oxford Street, Bulimba
When: Tuesday 18 July
Image credit: Suki, Hayley Williamson