2014 was quite the year for Australia's dining scene. The quality of new venues we saw opening their doors in Sydney, Melbourne, and Brisbane was insane, cementing our fertile shores as one of the hottest foodie destinations in the world. We'd shed a patriotic tear if we weren't busy stuffing our faces at these fine establishments.
Here are our picks of the best new Australian restaurants of 2014.
The Powder Keg
Potts Point
Gin bars are where it's at, and this Sydney newbie is blowing up, if you'll excuse the pun. A schmick interior, exceptional eats from Roy Ner of Aria and Jonahs' Elijah Holland, and one of the best new drinks menus in the country (albeit a ginny one) make The Powder Keg a total all rounder, and a shoo-in for the best new restaurants of 2014.
Supernormal
Melbourne CBD
Anything but normal, Supernormal comes complete with a karaoke room in the basement, and Shanghai-inspired plates packed with punchy Asian faves. Anyone missing the menu at Golden Field's, fear not; Supernormal's acquired some of its classics.
ACME
Rushcutters Bay
Really good casual Italian holds a special place in our hearts, and new Sydney restaurant, ACME is right on the money. A neighbourhood vibe and an affordable, non-traditional, top-notch pasta menu (see, you're in love already) make ACME a dynamite 2014 newbie. Yeah, we went there.
Chaco Bar
Darlinghurst
The very Japanese, very cool, Chaco Bar is one of many hot new Japanese restaurants to open in Sydney this year (see Cho Cho San below). With a focus on those delicious skewered meats, yakitori, this is casual dining at its flame-licked best.
LP's Quality Meats
Chippendale
Bring on the meat sweats. Housed in a former mechanic's workshop, LP's has been dishing up legit' American BBQ (no pulled pork here) to crowds in Chippendale since opening in August, and we're feeling it. The smoked meats, cold cuts, and bountiful stores of top-shelf liquid courage make this one of the best new restaurants in Australia.
Pastuso
Melbourne CBD
2014 was the year Peruvian cuisine came a'knockin', with ceviche stealing our hearts and Peruvian street food taking the coveted title of the year's hottest bar snack. It's no surprise then that Pastuso—cevicheria and pisco bar—was a standout in the year's restaurant openings. If you haven't had a round of their pisco sours you're not really living.
Cho Cho San
Potts Point
Nippon-style dining with an Izakaya feel, Cho Cho San impresses with its playful-to-the-point-of unrecognisable-as-Japanese menu and chilled neighborhood feel we keep going back for. Cho Cho's minimalist interior is the perfect foil to its moreish snacky menu that begs to be eaten with a beer. We're crushing hard on this one.
Moon Park
Redfern
Korean fusion doesn't get much better. Redfern's Moon Park is a new fave by former Claude's chef, Bean Sears and partner, Eun Hee An. Try the fried chicken. No, really.
Da Orazio Pizza + Porchetta
Bondi
Easily making its way onto our Australia's best pizza list, Da Orazio Pizza + Porchetta is first and foremost a pizzeria. Done in typical Bondi style, Da Orazio is all about the pizza pie and has made the spherical favourite the clear focus of its seemingly perfect menu. Pork takes a delicious back seat.
Lucy Liu
Melbourne CBD
Asian-street food had a real moment this year, and Lucy Liu was the fun new chick on the block. We love a restaurant that makes cocktails not only encouraged but essential to the dining experience, and Lucy Lui does just that.
Longtime
Fortitude Valley
Longtime could be named after the extensive period Brisbane's been waiting for a luxe, fun, and cool Thai restaurant to open up. Well worth the wait, Longtime is part bar, part chilled-as restaurant, and all round awesome. Creative and tasty bar nibbles sit alongside heftier shareable mains for a dining experience that rivals our southern brothers hip-Asian eateries.
Meatmaiden
Melbourne CBD
In case the name didn't give it away, Meatmaiden is a lass who likes her meals, er, meaty. The new CBD venture from the gang behind Richmond's Meatmother is plating up a meat-centric menu that impresses. If the Southern fried chicken wings with tequila mayo don't get you, the lobster mac'n'cheese will.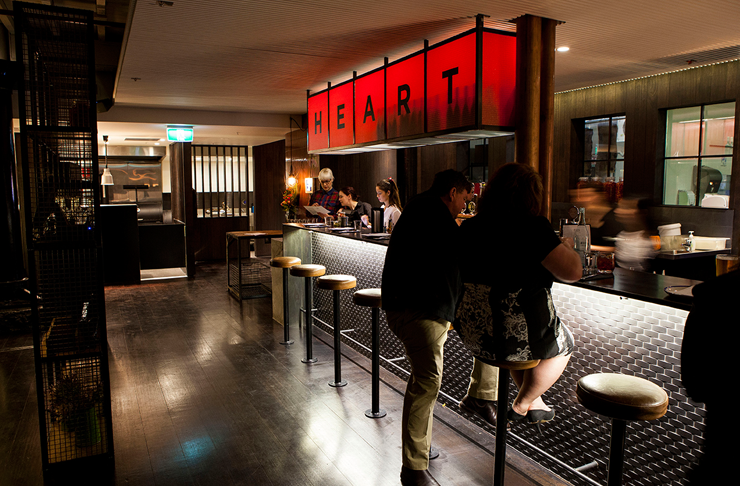 Ben's Burgers
Fortitude Valley
If you're a burger fan, American diner, Ben's Burgers is nothing short of perfection. The burgers in the menu are swinging dangerously close to McDonald's territory, and the results are, quite frankly, delicious. The fact that Ben and his crew make their own cherry cola only sweetens the deal. Ben's is one of the best new restaurants in Australia for a cheesie, no doubt about it.
Coppa Spuntino
Brisbane CBD
From the crew behind Public and Red Hook, Tom Sanceau and Bonnie Shearston, comes spuntino and wine bar, Coppa. Share plates and wood-fired pizzas go down way too easy in this fresh new Brisbane restaurant, as does the vino, which has already become a firm favourite with Italian fans.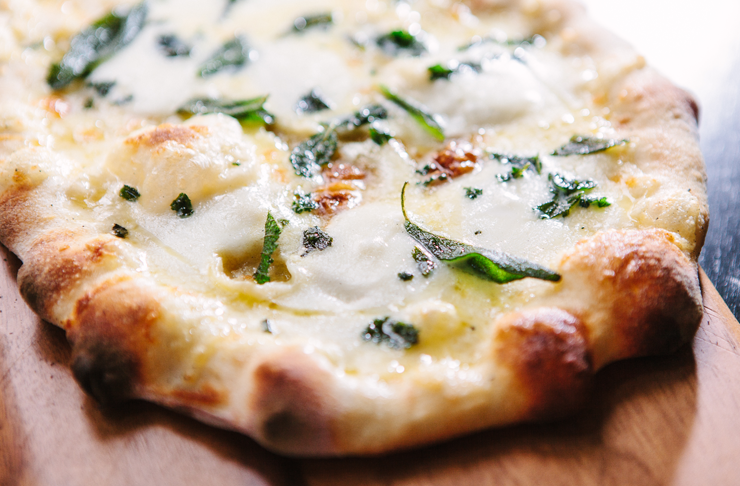 Kong
Richmond
From those freakin' geniuses behind Chin Chin comes Kong. It's Korean BBQ, only cooler. Think big tables, big flavours, and casual dining at its best.
Jardin Tan
South Yarra
French Vietnamese in the lush surrounds of the Botanic Gardens was always going to be a good idea. Jardin Tan is the latest from Shannon Bennett, of Vue De Monde fame, taking over Melbourne's greenest address the Observatory Café, and what a delight it is. The restaurant doubles as a kiosk with affordable park-nosh at the ready.
Mister Jennings
Richmond
Bringing some much-needed juju back to Bridge Road is dapper gent, Mister Jennings—a creative and welcoming new Melbourne restaurant. After a celebrated run at Estelle, Ryan Flaherty has put his all into this bustling newbie, and we're digging it.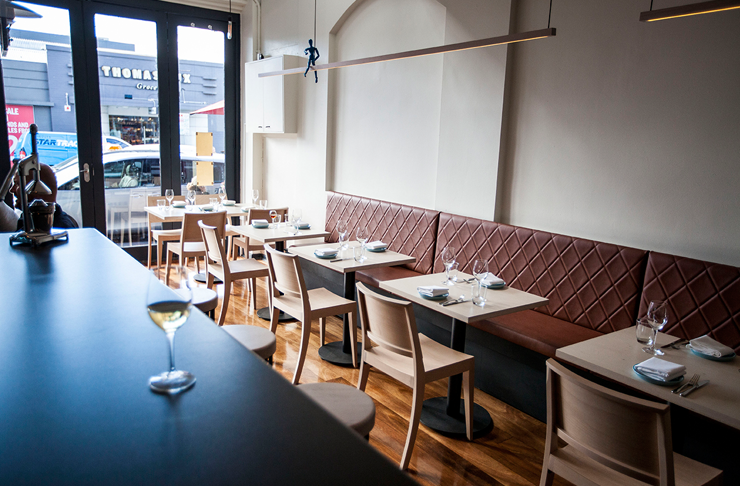 Image credits: Daniel Maddock