We love summer in Brisbane, but living in a sub-tropical city can be a cruel mistress at times (the frizz, the mass-acceptance of singlets and thongs). There are ways to escape the city heat without even leaving this humid metropolis. But where, you ask?
Enter, Cloudland. An urban oasis of cool, with lush vertical gardens, an actual waterfall, and beautifully quirky décor, Cloudland is a hip refuge from the oppressive heat outside and the perfect spot to retreat to on a summer's evening, cocktail in hand.
We're no strangers to their generous Italian feasting menu, and we're certainly not strangers to their scrummy cocktail menu, so we were definitely excited when they told us their new season menus were launching this week, and they invited us in to road-test.
The new menu was heavy on flavour, light on, well, heaviness! Perfect for summer. Not one to leave their loyal patrons out in the heat, the folks at Cloudland, have gone above and beyond with a whole bunch of inspired selections. From the food to the drinks, there are almost too many options to choose from, so we ordered everything.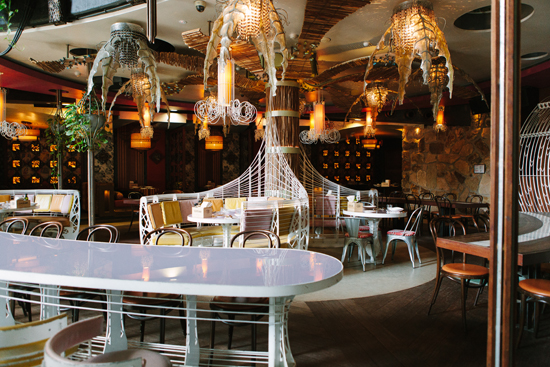 One of our faves was the sliced wagyu with fresh figs and Milwa goat's curd. The antipasto board with prosciutto, warm olives and homemade pesto was also very yummy, and kept us busy while we waited for our expertly swizzled cocktails. (We had the French Blueberry Martini and the Margarita. Both were perfection. )
We recommend you try the moreish spinach and ricotta arancini, or the roasted Bangalow pork belly to soak up some cocktail goodness, and then go in for second round—everything gets pretty affordable around 5pm, just sayin'.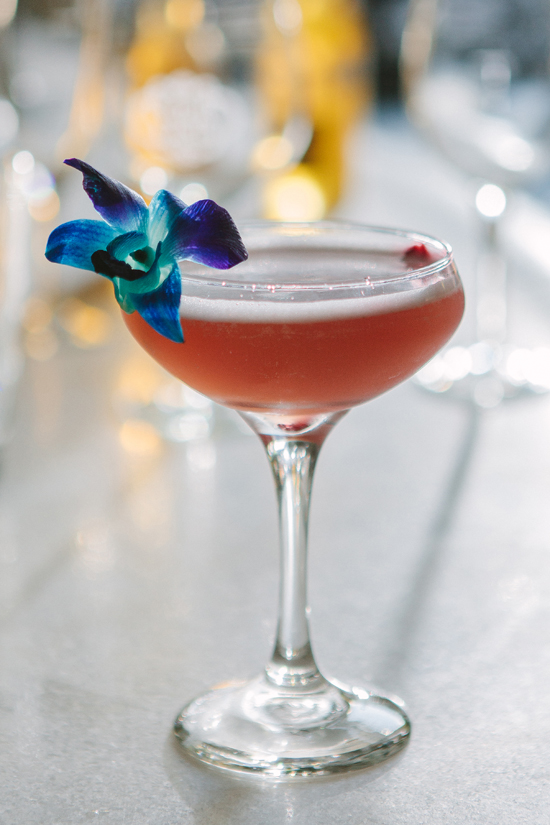 Our hot tip: bring back the good ol' tradition of a boozy long lunch by grabbing some of your colleagues, and setting up camp in one of their ornate booths, before whiling the afternoon away with a jug (or two) of the bubbly Cosmo Reviver #1. How can you make a cosmo better? Cloudland knows how: add Champagne!
If you stay put until 7pm, you'll have the chance to make Will Smith proud by gettin' jiggy with it and dancing the night away to soul and funk fusion band, Willy Angelo and The Basement Hustle.
TUL Note: Today's List Love post is proudly sponsored by Cloudland and endorsed by The Urban List. Our sponsored posts will never be a secret - the List Love seal will be stamped on any sponsored material you see on the site. Thank you for supporting the sponsors who make The Urban List possible.
Photo Credit: Daniel Maddock