You'd have to agree that any place that has Ryan Goody (Brisbane's best barista as voted by The Urban List readers in our very own Barista, Waiter, Cocktail maker competition) behind the coffee machine is doing things right. Right?
Not only is The Gresham a tres cool, steeped-in-history nighttime haunt — and Queensland's only heritage listed bar — but they also do breakfasts snacks (yep, it's a thing) and amazing Toby's Estate coffee by day, prepared by the aforementioned Ryan Goody.
The Gresham opens for coffee from 7am and, as avid connoisseurs of artisan toast, we were very excited to sample the Turkish toast available with seven different varieties of spread, including our most coveted of toast toppings — Vegemite.
As well as the epic toast offering, they also serve a selection of pastries and muffins to snack on.
The walls are adorned with heritage pictures of Brisbane's forefathers, glass cabinets filled with curios, leather bound books and old-world knick knacks, so The Gresham is the perfect place for a tipple of almost any kind and a damn good time.
Luckily, The Gresham can accommodate with some amazing topshelf rums, whiskies (seriously, this list is impressive) and wines, not to mention their spankin' new cocktail menu, which is hot off the press, or whatever the cocktail equivalent of a press is.
Add to that, the serious pedigree of the staff: Matthew Hewitt, is a previous winner of Bar Manager of The Year; Sean Chow, Bartender of the Year 2013; both Matt Hewitt and Brendon Osmers have been in the top 10 bartenders three years in a row now; Ryan Lane's experience and creative flair; and Billie Jean — the bar's secret weapon, a star in the making — is one talented lady. Cue the fandom, people.
And because this is an Andrew Baturo production, you can, of course, expect the same impeccable service and quality that has become the trademark of TUL faves' Libertine and Popolo.
Add to that, this place is BYO food (as noted by us earlier) and during the week between 12pm and 2pm, you can BYO lunch with purchase of a drink. An offer we predict will be quite popular as the Queensland winter sets in!
As if all of that wasn't good enough, The Gresham has live music performances by Danny Widicombe throughout May,, so keep an eye on their Facebook for details.
Already a favourite among the initiated, we are predicting that this little Queen Street gem is going to continue drawing the crowds for long enough to create its own heritage!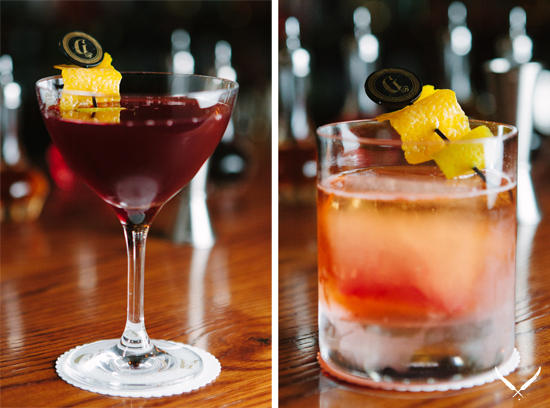 Image Credits: Daniel Maddock, Evanescent, Bakeddd
TUL Note: Today's List Love post is proudly sponsored by The Gresham and endorsed by The Urban List. Our sponsored posts will never be a secret — the List Love seal will be stamped on any sponsored material you see on the site. Thank you for supporting the sponsors who make The Urban List possible.