If you can believe it, staying inside can be worth it, especially with good food, an open window and maybe a dimmed light over a kitchen bench. Make a restaurant out of your dining or lounge room with Drum Dining, and complete it with appetizers, mains, desserts and fizz that will make you forget you haven't showered in three days, and that your sanity has been flung out the window.
Drum Dining has made the transition from dine-in to takeaway confidently and seamlessly, offering an at home dining experience that would rival their restaurant ambience and atmosphere, minus the high ceilings and glistening bar. But don't let that stop you from enjoying their decadent fare.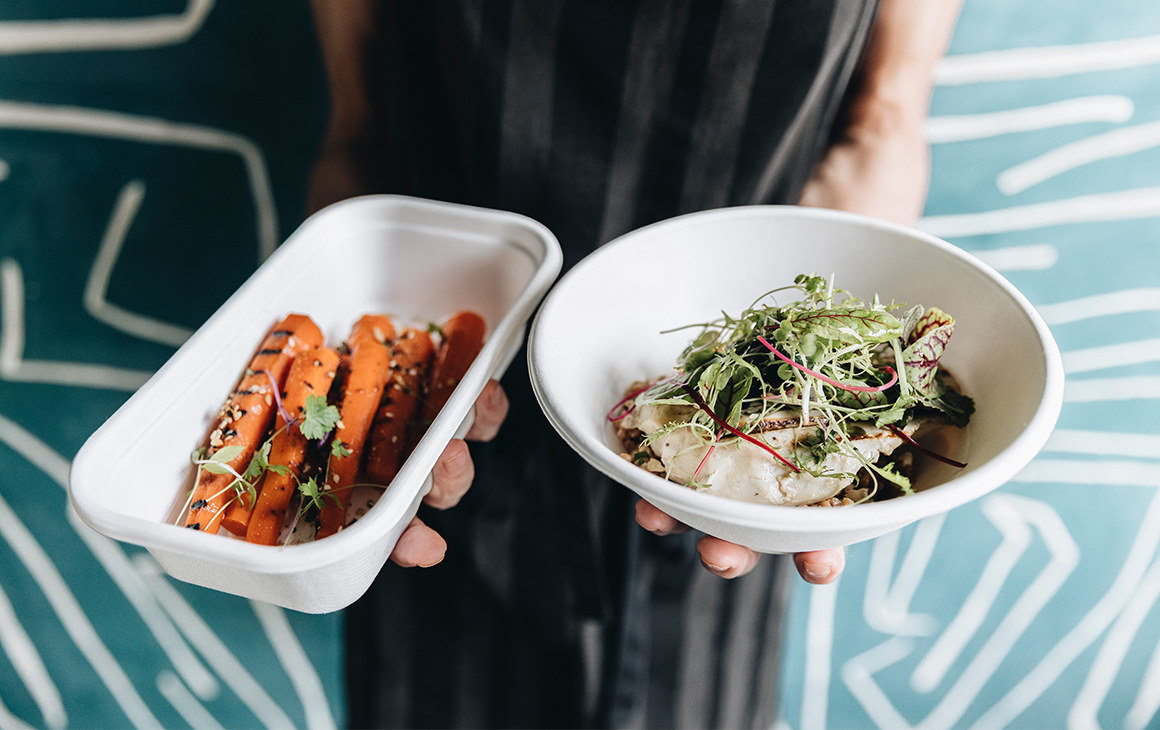 With a delicious drinks and food menu, all of which are available for pick-up from their Newstead outpost, Drum Dining is extending a hand of friendship to everyone staying at home or self-isolating, and subsequently feeling a little disconnected from what it meant to enjoy food. Fill up on warm bread with smoked butter and calamari before jumping into a feast of smoked ricotta gnocchi, pork belly or chorizo linguine, then finish it off with a passionfruit curd cheesecake. Or maybe cauliflower croquettes, prawn linguine and garlic roasted kipflers sounds more appealing for your quarantine experience.
Oh, did we forget to mention drinks? What is a self-isolation feast without beer, wine and good spirits? Drum offers prosecco, brut, seasonal brews from Newstead Brewing Co, as well as at home cocktail mixes. Now everything is coming together.
You can mix and match their menu in whatever way you like, and you'll be guaranteed an evening meal that reaches miles above the macaroni and cheese hibernating in the cupboard. Check out their full menu and find out how to order here.
Northsider? We're big fans of the takeaway charcuterie on the menu at Vaquero.
Image credit: Grace Elizabeth Smith