News of an all-pink bakery and cafe landing in Brisbane (or anywhere) would normally send us all rushing out to visit, camera phones in hand, ready to lay our eyes upon the gloriousness of pink seating booths, rainbow lit dough rolling rooms and Instagramable corners. Alas, these are different times, and instead, we'll just have to content ourselves with a virtual visit to Superthing, and maybe a quick pit-stop for a sweet treat and a loaf of bread to take back home and eat behind closed doors.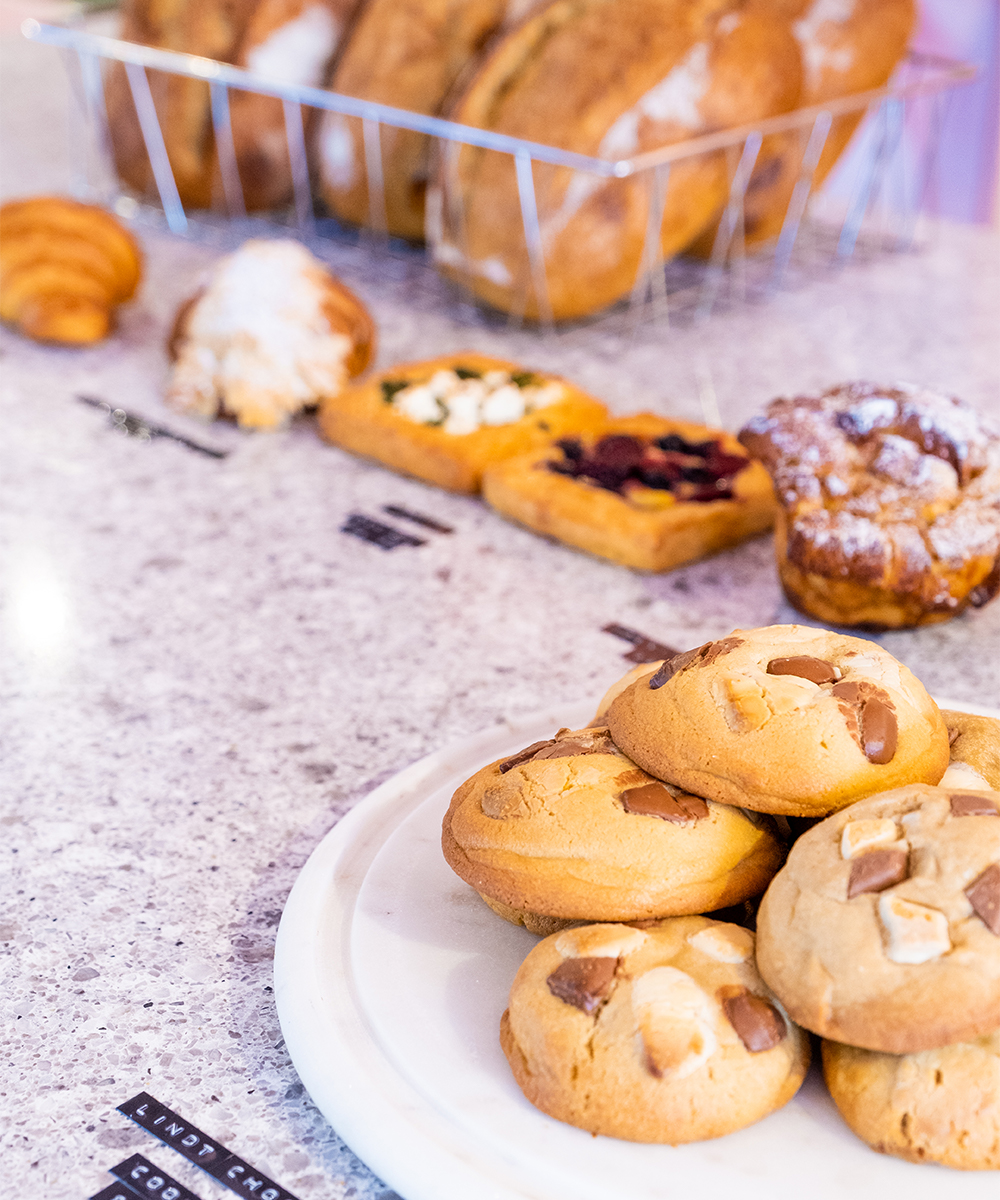 This new bakery and patisserie comes to us from the team behind NYC Bagel Deli, who, having pretty much taken over Brisbane's bagel scene, turned their attentions to sweeter things, and snapped up a sizable venue on Montague Street in West End. Even with all the tables stacked to one side, the quirky space looks like one you'd want to park yourself in for a while, and we can't wait until this is all over so we can do just that.
Underneath an entirely pastel pink ceiling, the cafe features an abundance of plush pink booths along one wall, and a seating area that looks directly into the 'rolling room'—a temperature controlled room where the rolling of croissant dough happens each day. Golden globe lights hang over the polished granite front counter where an array of baked goods await, from fresh loaves of house baked bread to almond croissants and cruffins.
All baked in store from local, organic ingredients (and available wholesale too), the baked goods are just the beginning. A short menu of (takeaway only for now) breakfast dishes includes a bacon and egg breakfast bun, sandwiches, bagels and salads, all made using free range eggs and meat, with coffee provided by local roasters Padre.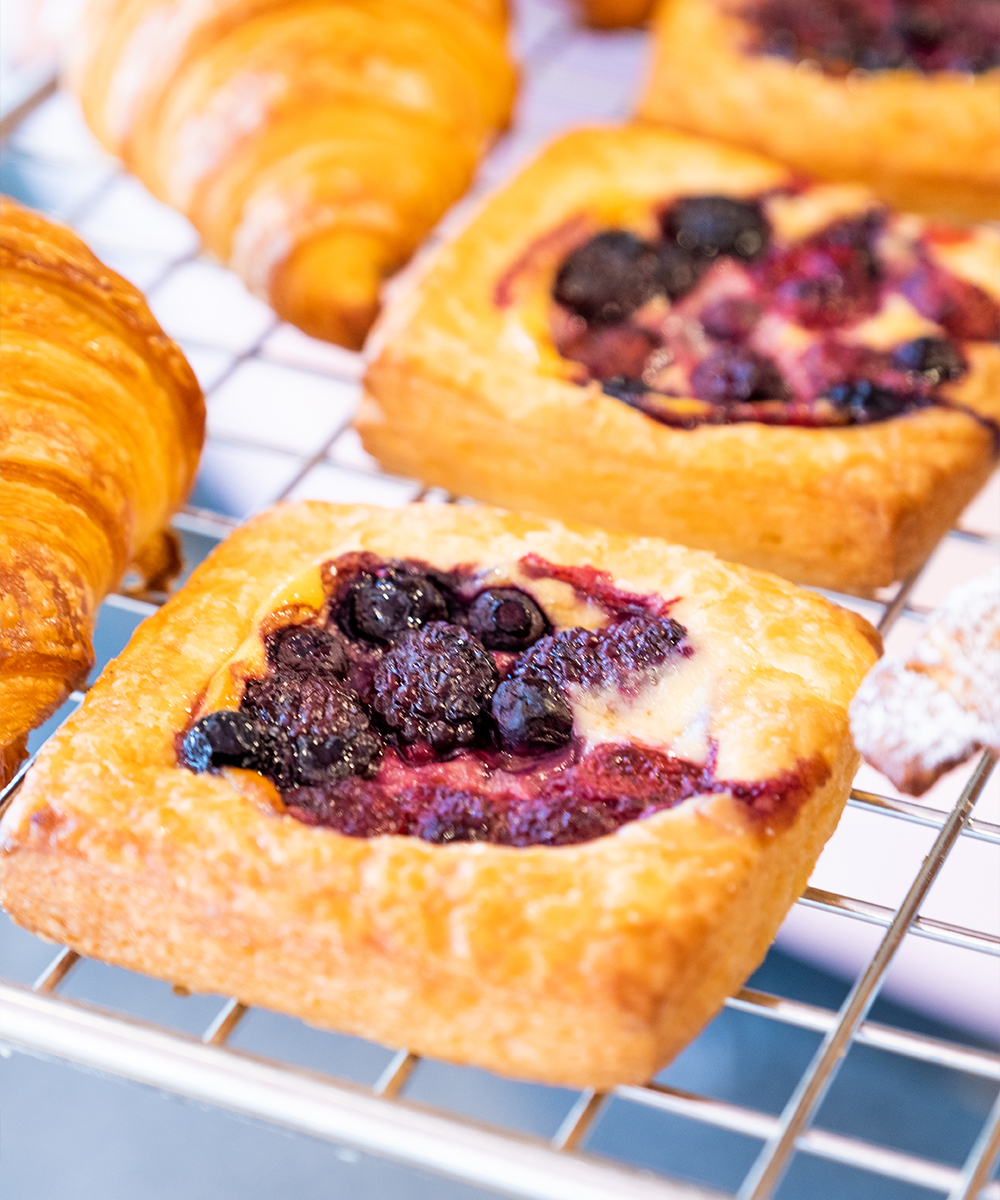 So for any locals who've been incredibly brave surviving this apocalyptic week and just need a goddamn almond croissant, a coffee and a baked good might be just the treat. For the rest of us, we'll save Superthing to the 'places to visit and 'gram when this hell is all over' list.
Check out a heap of other cafes around town where you can get a stellar takeaway breakfast here.
Image credit: Sophie Spencer