Stuck for things to do in Brisbane this month? Want to keep up with the cool crowd? Don't fret. We've got all the new Brisbane restaurants, bars, and stores you need to check out.
Red Hook | CBD
CBD newie, Red Hook is already blowing up, with lines and crowds cementing this new Brisbane diner, takeout and bar as a firm favourite. The latest venture from the guys behind Public (we're long time fans), Red Hook's menu is all about the best of Brooklyn fare. Cheeseburgers, lobster rolls, duck tacos, hotdogs, wings, fried pickles…you get the gist. They're also open for breakfast, with plans to extend their simple coffee-and-waffles menu soon. Stay tuned.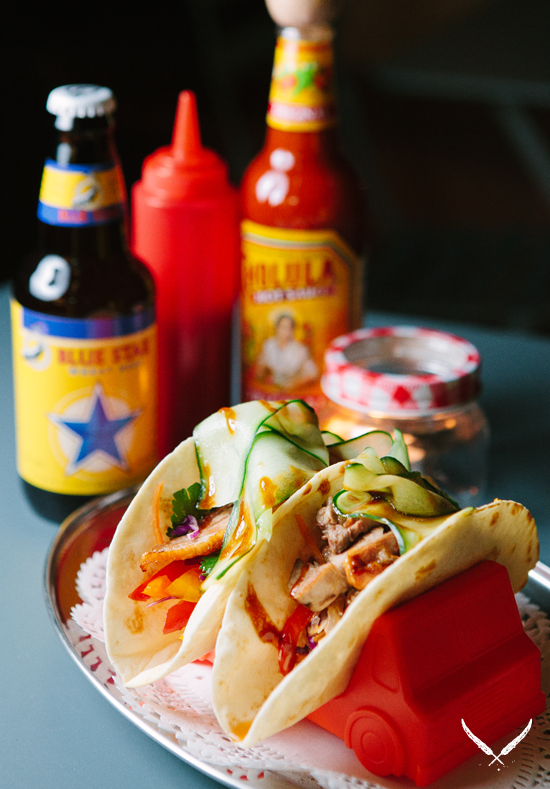 The Dirty South | Paddington
Taking the place of much-loved Paddington café Hampton's Home Living is The Dirty South, a temple to Southern cooking. Open for breakfast, lunch and dinner, with a quirky menu that's already been embraced by discerning Paddington foodies. The dishes coming out of this new Brisbane café are already causing a ruckus, in particular the burgers, and the caramelised banana breakfast pizza, with candied bacon, double cream, and peanut butter and jelly.
Montague Crepe & Cocktail Bar | Fortitude Valley
Cocktails are good. Crepes are better. Put them together and you've got the new bar and creperie hybrid, Montague. (Yes, like Romeo and Juliet.) This new Euro-influenced restaurant and bar is all about the rolled wonder that is the humble crepe, and runs the gauntlet from sweet to savoury. A unique and delicious new addition to Brisbane's bar scene, Montague Crepe & Cocktail Bar is open for breakfast, lunch, and dinner 'til late from Friday the 4th of September.
The Charming Squire | South Bank
If the recent boom in Brisbane's craft beer scene has taught us anything, brewskies, pub grub, and an in-house brewery are a winning combination. New South Bank bar and restaurant, The Charming Squire has the lot, and then some, boasting a café for breakfast and lunch, as well as minimalist restaurant space, complete with a coal-pit for roasting meats.
The Wickham | Fortitude Valley
We love a Brisbane venue with a bit of a rep', and The Wickham surely fits the bill. But The Wickham of yore has been undergoing quite the transformation recently, re-opening to the public this weekend with a schmick new beer garden and corner bar, a stellar new menu, and a whole new crowd. With an eclectic collection of casual international flavours and new-age share food, and a completely new fit out, both outside, downstairs, and in the upstairs night club, you'll be hard pressed to recognise this Wickham Street favourite. But fans of the original don't need to up and find a new local — The Wickham hasn't lost all its character, it's just become a whole lot more inclusive (and more delicious).
Getta Burger | Carina
Looking for things to do in Brisbane? How about a burger road trip? One look at the menu at new Brisbane restaurant Getta Burger, and you will certainly want to get a burger. A new venture from the guys behind the much-loved Brisbane food truck, That BBQ Joint, and That Coffee Joint, Getta Burger is a vegos bad dream: monster burger, The Getta Pig Out, pulled pork, crispy bacon, That BBQ Sauce, double cheese, and fries. Yep, they stuff them in there for you.
Shouk Does Dinner | Paddington
We were already gaga for Shouk's breakfast and lunch menu, but this Paddington café's arrival into the dinner arena was cause for serious excitement. Only open for dinner on Friday and Saturday nights, their Middle Eastern menu includes 48-hour slow cooked lamb shanks with a cinnamon jus, Eggplant Done 7 Ways (all of the delicious), and pomegranate and citrus glazed duck breast.
Click here for more things to do in Brisbane!
image credits: Daniel Maddock