If you've been waiting patiently to find out what would be taking over the old site of Burger Project in the CBD, wait no longer. The space has been taken over by an American-themed bar dedicated to wings, beer and sports—basically everything you want in a Friday afternoon post-work spot.
That's right, WingHAÜS by Bavarian has landed, bringing saucy buffalo wings, burgers and forty beers on tap to Edward Street in Brisbane city.
With interiors reminiscent of an American diner, you'll find the new venue (a brand new concept from the Rockpool Dining Group) stacked with high tables, leather booths and bar seating, while the walls are covered with vintage sports memorabilia and nostalgic signage. And of course, 20 odd big screen televisions to tune into all the sports you can handle. Basically, you'll think you've taken a serious wrong turn and wandered into a Texan diner. There's even foosball tables for challenging your mates until the beer starts to affect your hand-eye coordination.
On the menu, you'll find eight variations of sauces of various heat levels for those wings, including teriyaki, traditional, Texas BBQ, Korean, chipotle, habanero, after burner or, if you dare, face melting (you might want a side of blue cheese dip with that one). You can even order them in serves of 100, which might be handy on Wednesdays from 5pm–7pm when you'll be able to get 50-cent wings during Wing Hour.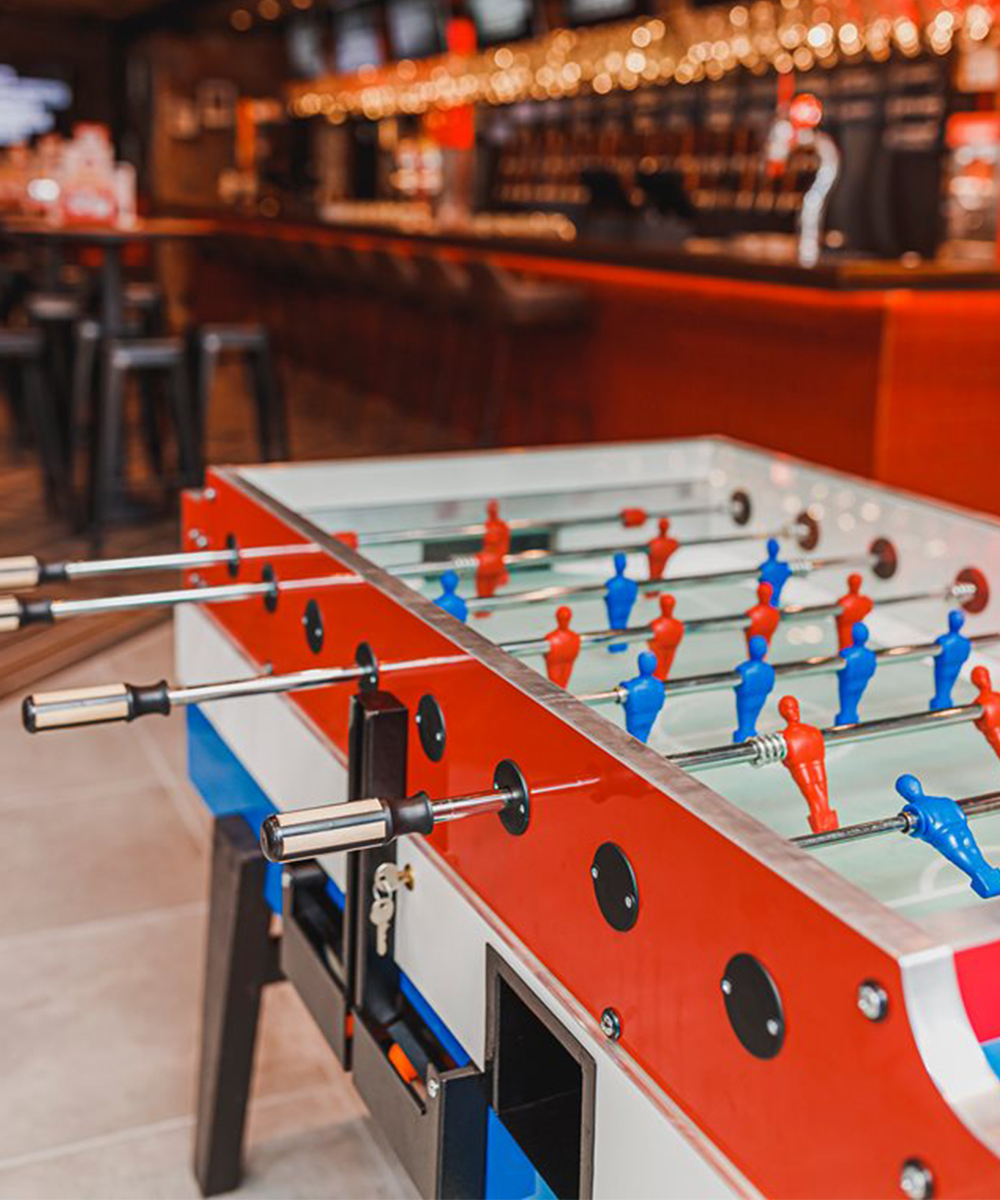 A man (or woman) can't be expected to survive a night on wings alone however, and you'll also find a range of big-hitting burgers, fries, onion rings and salads on the menu, with New York cheesecake and deep-fried chocolate bars for dessert.
Pouring from those forty beer taps meanwhile, are Bavarian favourites like Löwenbräu, Franziskaner, Hofbräu, Paulaner and Spaten, as well as Australian craft brew offerings from the likes of 4 Pines Brewing and Pirate Life. It's not just beers though—margaritas, sangria, negronis, Aperol spritzes and espresso martinis are also on tap.
Basically, WingHAÜS is the new hot spot for after work beer, sporting nights or just an epic bucket of saucy wings. Find all the details you'll need to get there here.
If you're a northsider, you might also be interessted in the news that this Tex-Mex joint is heading for Chermside.
Image credit: Supplied