It's true, we're creatures of habit. However, it's nice to try something new, just to see what's out there and there is no shortage of choices when it comes to excellent restaurants in Sydney.
With that in mind, and because we know you're all food-lovers at heart, we've put together a list of 9 restaurants in Sydney that you may not have tried, but definitely should! Some are old classics, some are new kids on the block and all of them are delicious. So get out of your eating rut and give these Sydney restaurants a go!
Pho Quoc | Cabramatta
A favourite of Dan Hong, this long and narrow restaurant in Cabramatta is packed full of classic Vietnamese dishes that will make your mouth water. We suggest making your own rice paper rolls, which is a communal affair and a whole lot of fun.
Rupert & Ruby | Darlinghurst
For one of the best burgers in Sydney, head down to Rupert & Ruby in IconPark before it closes. You still have a few months, but considering how quickly this year is flying by, we suggest getting down there as soon as you can. Not to be missed is their cheese cake, which will make even non-dessert eaters think twice.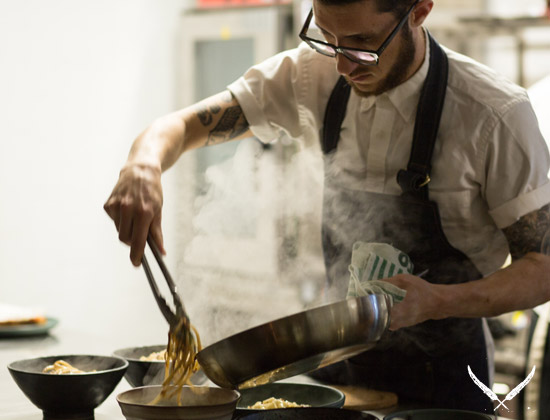 ACME | Rushcutters Bay
This brand new Sydney restaurant, in Rushcutters Bay, serves up pasta, but not the kind mama used to make. From the nostalgic baloney sandwich complete with tomato sauce to the pig head macaroni, ACME delivers exciting, different food without an insanely large price tag. Read the review here.
Nazimi | CBD
Tucked away behind the QVB, this tiny little Japanese restaurant in Sydney serves authentic Japanese food at very reasonable prices. We love their range of fresh sushi as well as their sukiyaki and yosenabe hotpots for two. Don't miss out on their ice cold beer—it tastes especially good after a long day at the desk.
Shanghai Night | Ashfield
You don't go to Shanghai Night for the service, you go for the dumplings! For cheap and cheerful handmade dumplings, this little Sydney restaurant is a great choice in the Ashfield neighbourhood. Order up big and watch your dumplings being meticulously made for your eating pleasure.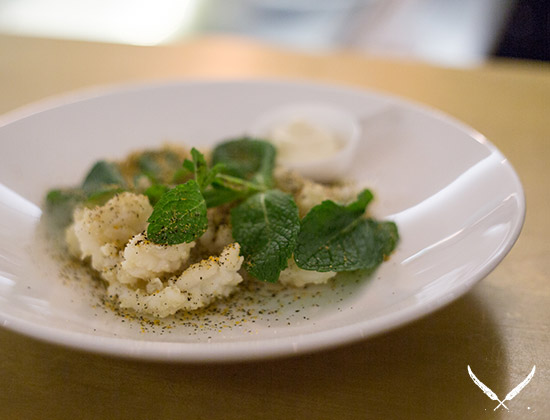 Sura By Ku | Woollahra
The newish Sura By Ku on the Woollahra end of Oxford Street is offering Asian fusion with a heavy Korean influence. The food is fresh and delicious, with the pork belly tacos, lemon pepper squid, and kimchi flash-fried rice being our picks. Read the review here.
CJ's French & Fondue Restaurant | Neutral Bay
Fact: You can pretty much add cheese to any dish and it will make it about 43.7% better. CJ's in Neutral Bay specialise in French cuisine and, wait for it, fondue. Order a Swiss cheese fondue and dip your baguette into the delicious mass of melted cheese. Not up for cheese but still up for dunking? Grab the French fondue where you can cook juicy pieces of chicken and beef right in front of you.
Wa Japanese Restaurant Cafe | Bondi Junction
This little Japanese restaurant in Sydney is hidden away in the backstreets of Bondi Junction. Regulars swear by the nasu dengaku (deep-fried eggplant with Wa's home-made miso paste), but we feel you could order anything from Wa and you'll be wonderfully satisfied.
Aperitivo | Leichhardt
This is seriously one of the best pizzas in Sydney. Aperitivo make authentic Napoli-style pizza with a base that is wonderfully soft and chewy. Try the mortazza pizza, which is the chef's original creation that consists of mortadella, mozzarella, truffle paste, and roasted pistachio—it's amazing! A little out of the way, it's well worth the trip down Norton Street for a true taste of Italy in Sydney.
Got a suggestion for a Sydney restaurant people may not have tried? Let us know in the comments!
Image credit: Aperitivo, Tanya Lee