If you're a hot-headed Aries, what is your poison of choice? What about a dreamy Pisces, or an intellectual, fuss-free Virgo? The celestial mixologists at Observatory Bar at the Langham Hotel in The Rocks have all the answers with their brand new zodiac-inspired G&T menu.
They might be neighbours to Sydney Observatory, but right now they're leaning into astrology over astronomy, and each cocktail has been designed to reflect the signature character traits of the 12 signs.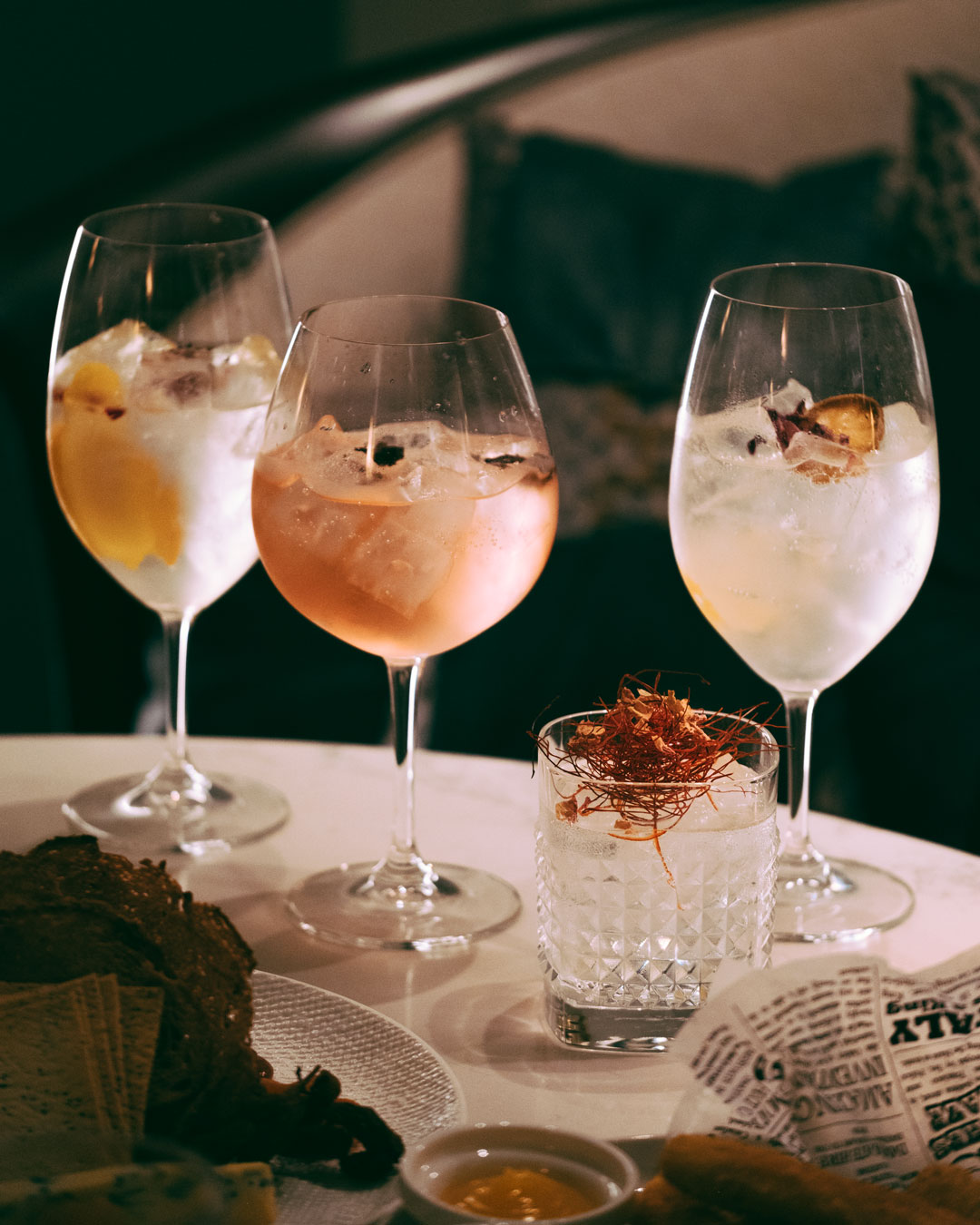 So, Aries is a fiery mezcal gin with chilli. Sometimes secretive Scorpio gets a pour of Ironbark 313 Wattleseed Dry Gin with orange and coffee beans, while sentimental Cancer gets Four Pillars Barrel-Aged Chardonnay Gin with dried orange. For Libra and their love of all things pretty, it's Manly Spirits Lilly Pilly Pink Gin with flowers and frozen raspberries.
These extra-pretty gin cocktails taste as good as they look—and, served up at one of Sydney's dreamiest hotel bars, it's safe to say this might be our favourite new cocktail menu.
More info and bookings are available here.
And since we're on the topic, check out your December horoscope here.
Image credit: Observatory Bar