When you think gourmet gastronomy, you don't often envision the airport. Well, think again our food-loving friends, because Sydney Airport has just scored a first-class dining precinct with a suite of tasty restaurants; flipping the notion of monotonous airport food on its head.
Whacking your 'out of office' on is going to feel even sweeter knowing that there's a smorgasbord of deliciousness waiting for you to check out after you check in. From coveted Sydney favourite Kitchen By Mike to The Bistro by Wolfgang Puck, trust us when we say, you're going to want to arrive a little early to ensure no plate is left unturned.
Here's what you can expect at Sydney's newest dining hotspot—a tasting platter, if you will.
Kitchen by Mike
For Sydney food aficionados, Kitchen by Mike needs no introduction. Taking a rustic, authentic and contemporary approach to local produce and hearty grub, Mike McEnearney has earned accolades among culinary circles across the country for his flavoursome restaurant dishes, and his Sydney Airport arm is no different.
Make sure you leave plenty of time to kick back and tuck into Mike's celebrated beer-can jerk chicken, or his droolworthy twice-cooked pork belly with Piccadilly, and wash it down with a crisp McLaren Vale drop. The best news though, is that if you need to make a mad dash to the gate, you can grab 'em to go with Mike's Fly by Mike packs and avoid the dreaded bland beef or flavourless chicken scenario on the plane. Winning! Now that's something to look forward to on a long-haul flight.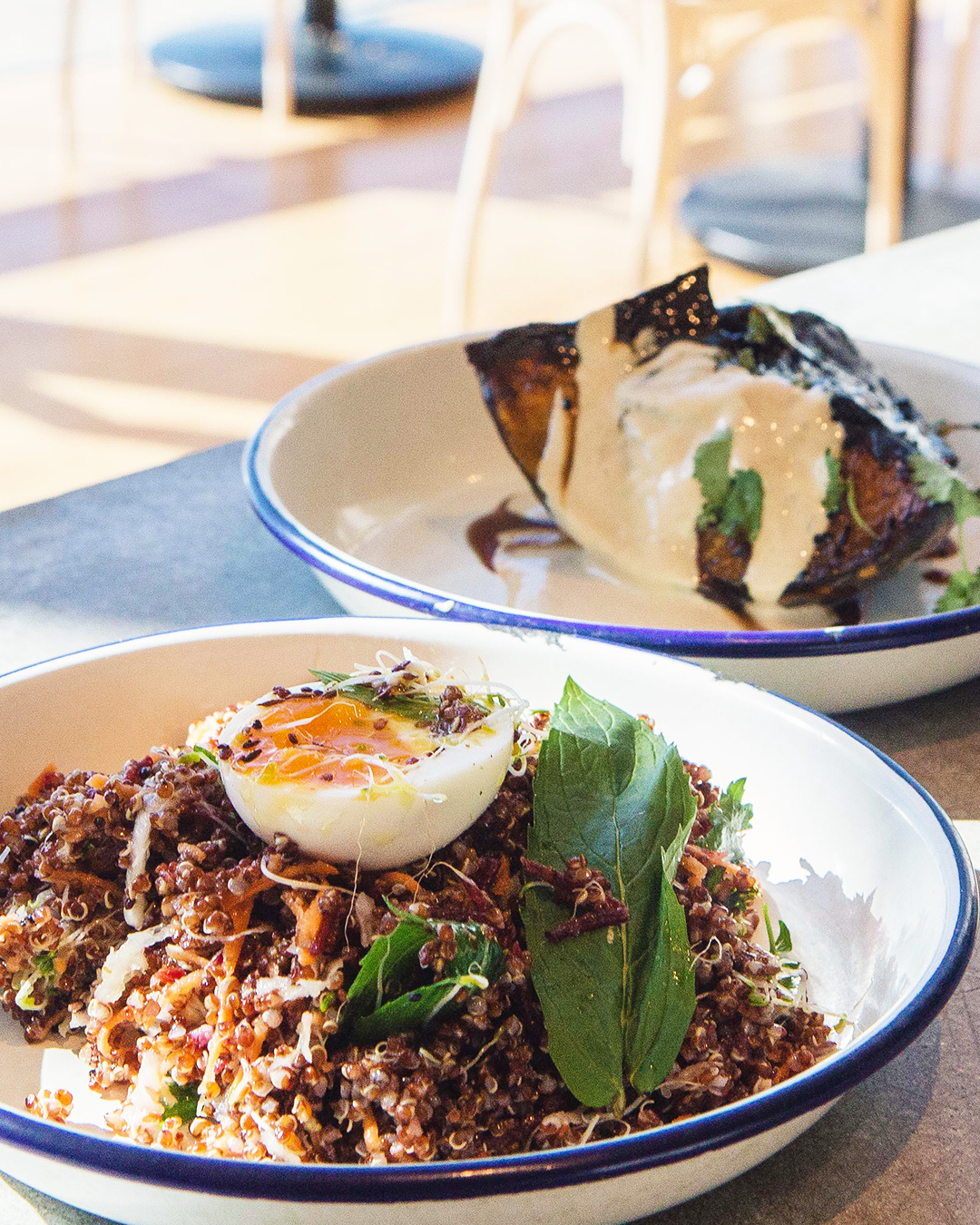 Coast Café and bar
Inspired by Australia's relaxed beach culture and earthy splendour, celebrity chef Luke Mangan is serving up some satisfyingly good dishes at his Coast Café & Bar.
The varied menu is peppered with global flavours, yet each dish simultaneously evokes a sense of home and comfort. From the soft-boiled organic eggs with kale, truffle salt and buttery sourdough to the pork belly pancakes with hoisin sauce, cucumber, coriander and spring onion, the only wrong choice you can make at Coast Café & Bar is not choosing at all. The carefully curated wine list showcases some of New South Wales' finest wine, while the creamy and aromatic coffee is by revered local roaster, Double Roasters.
BBQ Chicken
Crunchy, flaky Korean fried chicken could honestly rival the most seasoned, finger-licking Kentucky fried chicken any day—and Sydney Airport's BBQ Chicken is here to convert you.
Renowned for opening the world's first chicken university (yes, it's a thing), BBQ Chicken has developed quite the cult following around Asia for its signature fried chicken and is dubbed the number one fried chicken in Korea. Honestly, it would be a travesty not to try it.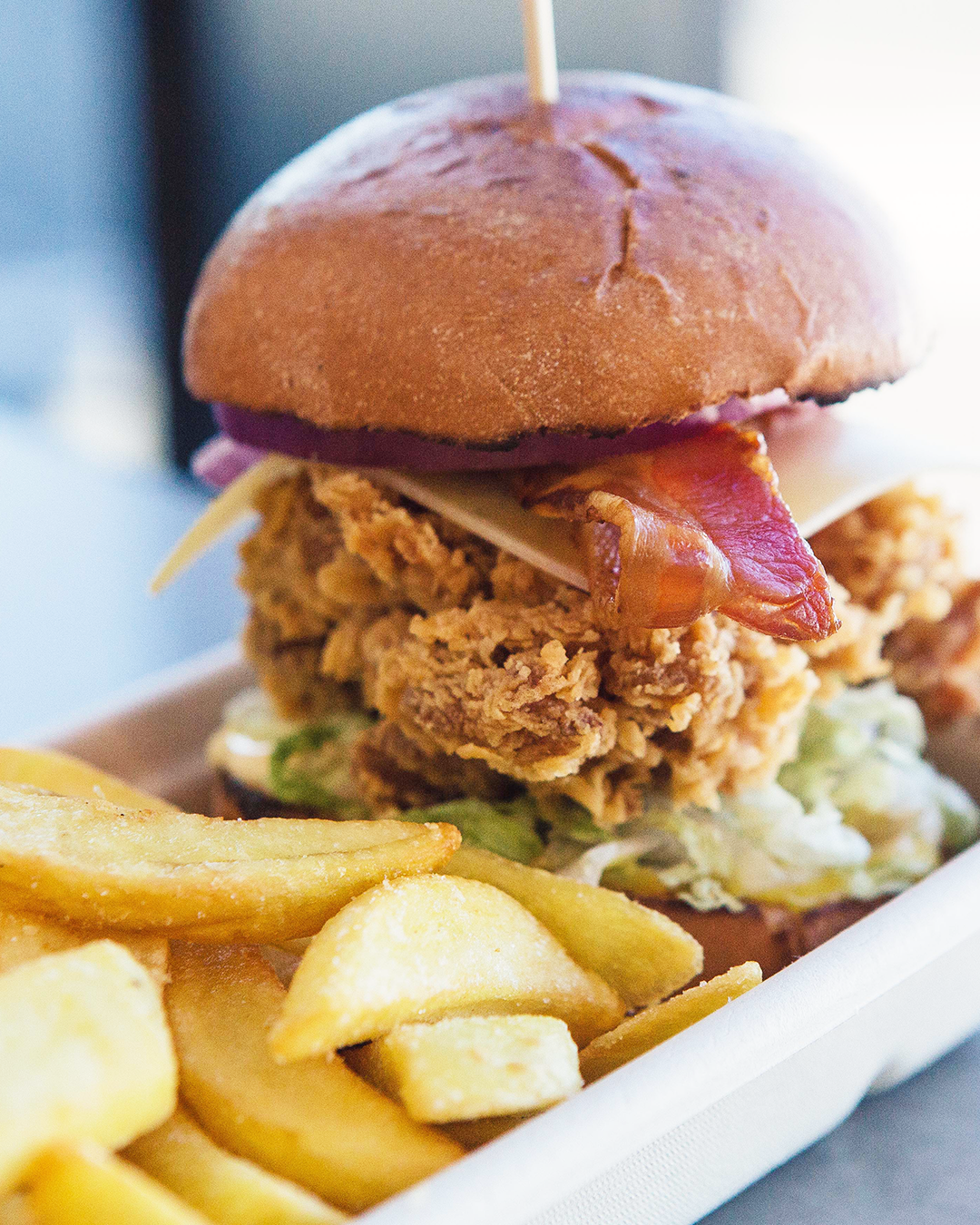 The Bistro by Wolfgang Puck
Wolfgang Puck is one of the world's most celebrated restauranteurs with a string of reputable international restaurants across the globe and a few Michelin stars under his belt—and Sydney Airport is the only place in Australia where you can savour his highly-acclaimed dishes.
Offering a casual, contemporary and elegant dining experience, The Bistro by Wolfgang Puck is brimming with mouth-watering burgers, pizzas and too-good-to-be-true truffle fries. You won't regret making this pit stop, that's for sure. And if you have an earlier flight—and a bit of a sweet tooth—you can't go past the cinnamon-spiced buttermilk pancakes with salted maple butter for breakfast (*drools*).
YO! Sushi
Don't be fooled by the moniker, YO! Sushi is so much more than just sushi, although, it is at the core of what they do and they do it well. If you have a penchant for flavoursome, authentic Japanese street food (like us) then you'll love YO! Sushi's moreish menu.
From traditional classics, like takoyaki, to innovative fusions, like crunchy popcorn shrimp, each dish is bursting with flavour and is prepared on the day, right in front of you using the freshest of ingredients. Our pick? The okonomiyaki (savoury Japanese pancake) topped with mayo, katsu sauce, spring onions and smoked bonito; it'll transport you straight to the backstreets of Osaka.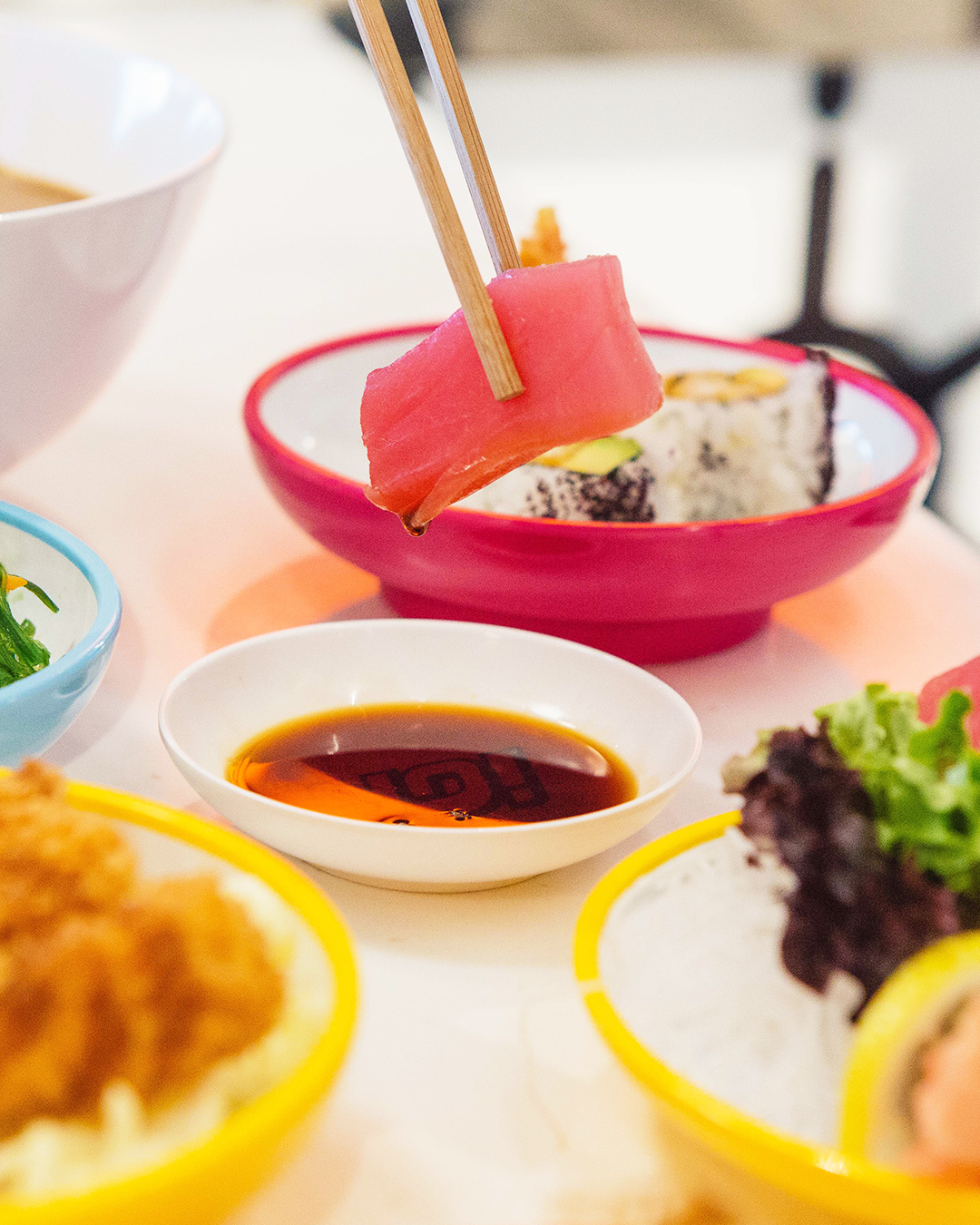 Editor's note: This article is sponsored by Sydney Airport and proudly endorsed by The Urban List. Thank you for supporting the sponsors who make The Urban List possible. Click here for more information on our editorial policy.
Image credit: