It is rare to find a covetable wardrobe that doesn't harbour a bassike tee, jean or fashion item comfortably nestled within its hangers. Since its inception in 2006, bassike has literally become the 'go-to' label for smart-casual wear in Australia, and true to its namesake, completes any wardrobe with timeless, stylish staples.
The clever duo behind bassike, Deborah Sams and Mary-Lou Ryan, took the relaxed Australian lifestyle, added a splash of Japanese design inspiration and created a basics fashion label focused upon premium and sustainable fabrics. Initially just organic cotton t-shirts, the demand for the label was such that soon Deb and Lou expanded to include denim, men's and women's ready-to-wear, and more recently eyewear.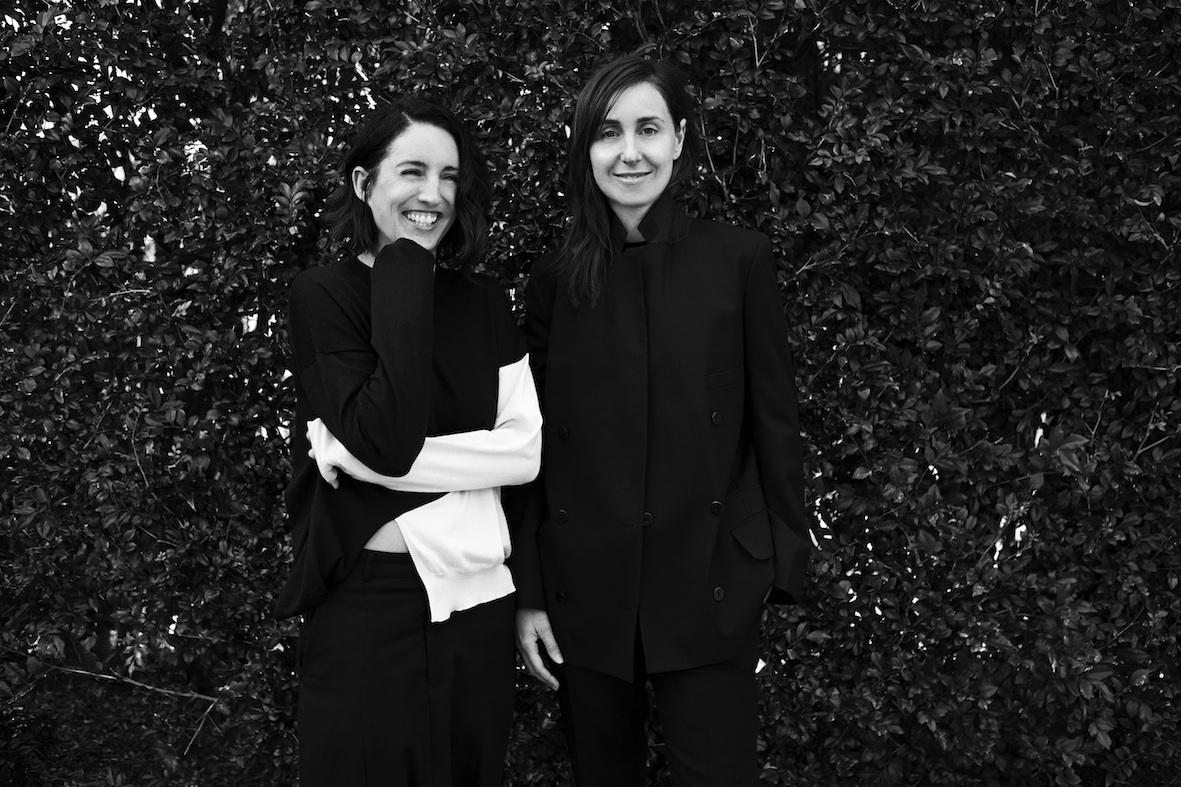 Today, bassike is stocked in premium stores across the globe and of course within Australia, as well as at their five stand-alone boutiques in Melbourne and Sydney.
We caught up with Deb and Lou to get the inside word on their favourite picks from the latest collection, new bassike collaborations on the horizon, and just what we can expect from the 2014 pre-collection hitting stores this April!
TUL: bassike's A/W 14 presented a wonderful sense of depth in terms of fluid silhouettes and fabrication. Can you tell us your favourite items from the collection? What do you pair together?
Deborah Sams and Mary Lou Ryan: The bonded angora roll sleeve coat is a highlight. It's super oversized and the silhouette is ultra-relaxed. We've paired it with long and lean tubular skirts and turtleneck knits.
For menswear, it's all about essential boyish styles in premium fabrications—the chunky knit, the hooded zip sweat and our signature low-slung drill pants.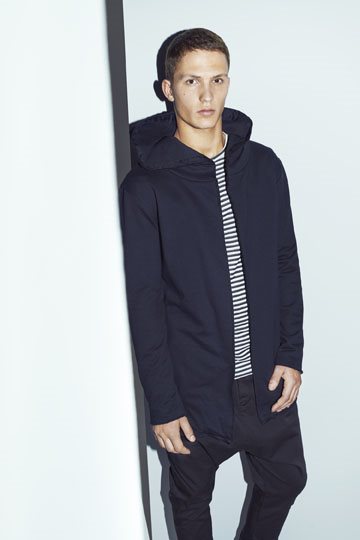 TUL: Your jersey feels incredible to wear, what is unique about your fabrics?
Deb & Lou: Our jersey is especially unique. We knit our jersey locally in Australia using organic yarn. bassike jersey is knitted in such a way that it is incredibly durable, and unlike many other jerseys in the market, our jersey can be washed and tumble-dried without shrinking or losing shape.
TUL: Do you design with a particular type of person in mind?
Deb & Lou: We design what we want to be wearing. We don't have a muse as such. It's really about creating wearable wardrobe staples in a luxurious way.
TUL: Can you tell us the key influences upon your design aesthetic?
Deb & Lou: The simplicity and integrity of Japanese design is something we've always loved, but more and more, fabrications are becoming a big influence for our design direction—we work back with an Italian mill on many of our ready-to-wear fabrications and have been developing some very technical, high-end fabrications. That process alone is very inspiring.
TUL: What can we expect from bassike's pre-collection hitting stores in April?
Deb & Lou: 90s minimalism. Womenswear sees long and lean silhouettes paired with tailored jackets cinched in at the waist, and the menswear silhouette is crafted around the low-slung pant paired back with boxy sweats and long-lined hooded coats. Throughout the collection, there are subtle elements of deconstruction by way of raw edges and reversed out seams. The colour palette is muted and fabrications are of a highly developed and technical nature.
TUL: And what creatively inspired the pre-collection?
Deb & Lou: US 'Vogue' references of early 90s editorials. So classic and so cool.
TUL: You have just opened a new boutique in Balmain Sydney, bricks and mortar number 5! Do you have any more expansion plans in the works?
Deb & Lou: Having our own stores is the best platform from which we can showcase the bassike brand in its entirety, so we are always looking at new areas to bring this concept to life.
TUL: Any other exciting bassike news on the horizon?
Deb & Lou: This month we're launching a really beautiful collaboration with luxury Australian homewares brand, bemboka. We've created a collection of Australian merino and New Zealand angora throws, and pure Italian cashmere scarves available exclusively at bassike stores and bassike.com. They're the epitome of winter luxury—so soft and light, yet cosy and warm.
TUL: Lastly, what does a perfect weekend entail for you?
Deb: A morning beach session with the family, an afternoon siesta on the sofa and a twilight barbeque dinner around the pool.
Lou: Morning walks with the dogs, a long lazy lunch with my best friends, and finished with a quiet glass of wine with my man under the stars on the deck.