We are always looking for things that bring us closer to the much sought-after la dolce vita and luckily for us one of Brisbane's best Italian restaurants is providing the goods.
We know that Brisbane's best Italian is a big title but, really, any place that dedicates itself to the people (popolo means people in the mother tongue), serves up scrumptious — and sizeable — share plates, does a mean Aperol spritz, has an amazing river and city view, and specialises in rustic Italian fare is more than eligible.
The folks behind Popolo (Italian relative to other great restaurant/bars like Libertine and The Gresham) are staunch believers that beautiful Italian cuisine is best shared with others.
Serving up a menu inspired regional Italy, this little riverside gem sits pride of place at South Bank's River Quay, but don't let the location fool you. This is not dainty food.
Super generous servings and food that's made to be eaten heartily is the modus operandi, and the drinks menu is just as robust and generous.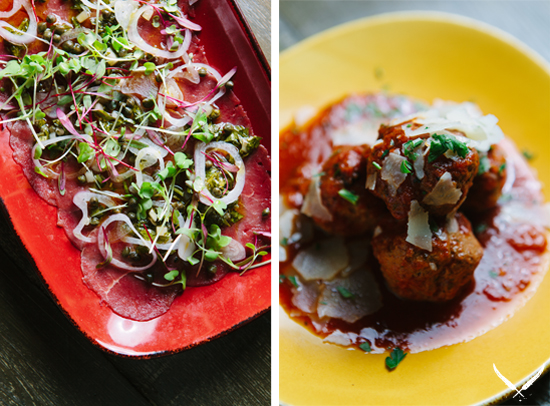 And what's more Queensland than taking advantage of our beautiful year round weather for a spot of alfresco dining with friends?
Aside from the regular menu — which features some of our favourites like suckling pig with apple and peach compote and an amazing gnocchi dish — Popolo have regular seasonal specials which are always worth trying out.
Right now you can tuck in to some of Brisbane's best Italian seasonal fare, like WA scampi with orange and fennel salad and a Victorian lamb ragu with kale pappardelle and gremolata.
We do have to take a moment though to further elaborate on the suckling pig because, well, it's so damn good. Hailing from Kingaroy this little piggie has been roasted for hours and lovingly dressed in some delish sauces including the aforementioned spiced apple and peach compote, as well as an inspired concoction: anchovy sauce. Hello, scrumptious!
Wash it down with a Peroni, an Italian wine, or one of the many creative cocktails and life will certainly seem much, much sweeter!
If you would prefer to leave your dining destiny in the hands of those in the know then choose the Mangia Mangia menu (Mangia = Eat) for $55 and you'll get 7 courses personally selected by the chef!
Call the friendly team at Popolo on 07 3846 7784 to book now or follow them on Facebook and Twitter to get all the latest news (like when their exciting new winter menu drops) and other cool happenings down by the river!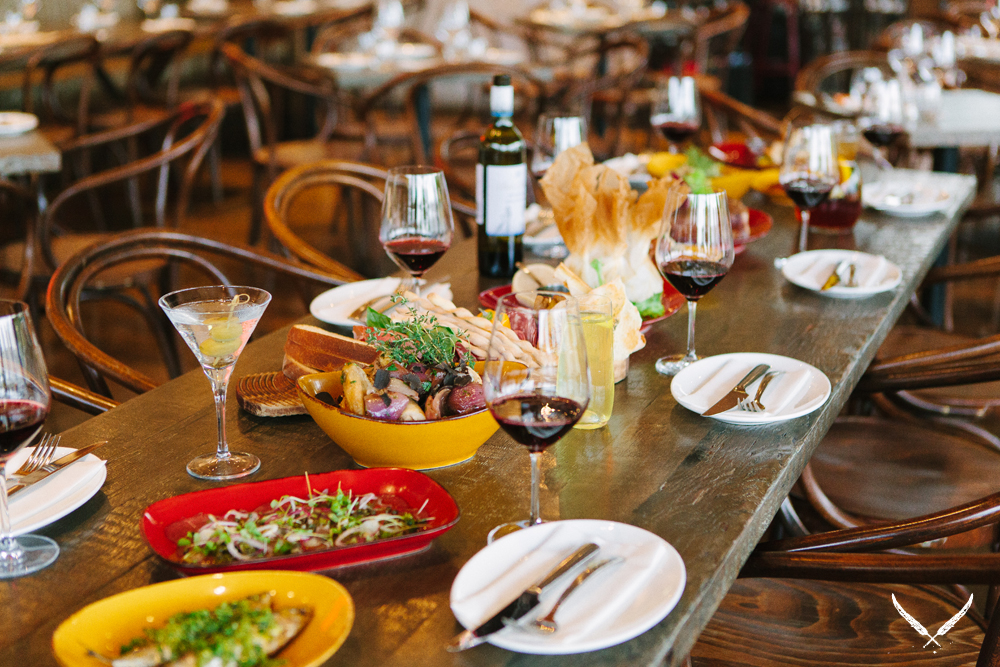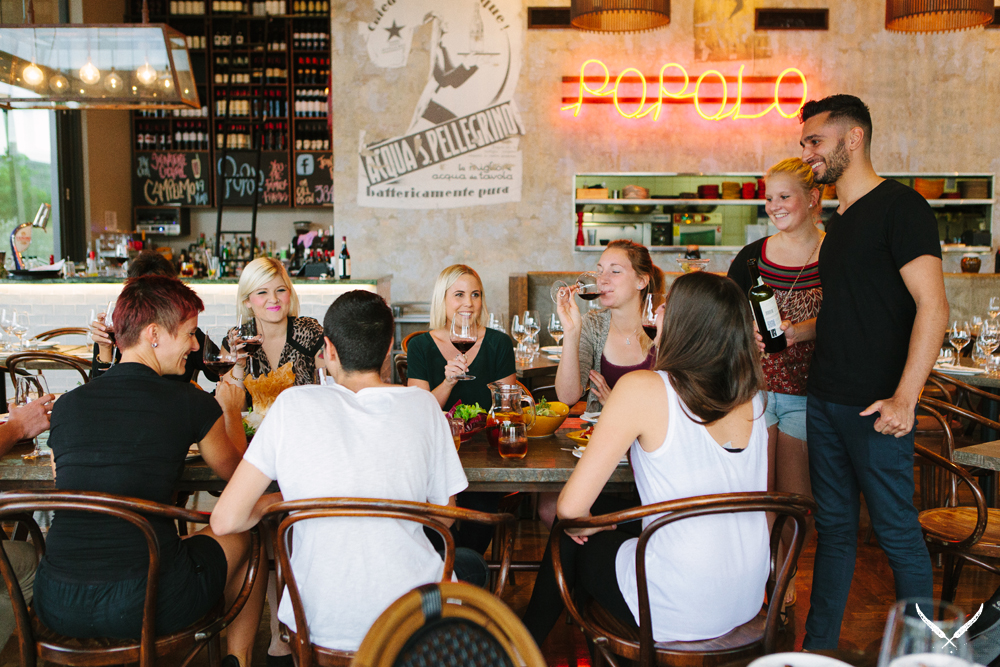 Image Credits: Daniel Maddock
TUL Note: Today's List Love post is proudly sponsored by Popolo and endorsed by The Urban List. Our sponsored posts will never be a secret — the List Love seal will be stamped on any sponsored material you see on the site. Thank you for supporting the sponsors who make The Urban List possible.