Can we all agree that glamping is having a total moment? We're glamping obsessed. Our appetite to reconnect with nature in an uber-glamorous way is seemingly insatiable.
So when we heard that 'glampervans' were now a thing on the Sunshine Coast, we can't begin to tell you how thrilled we were. What an absolutely genius idea!
Let us introduce you to Drifters, or as we like to call them, glampervan game-changers.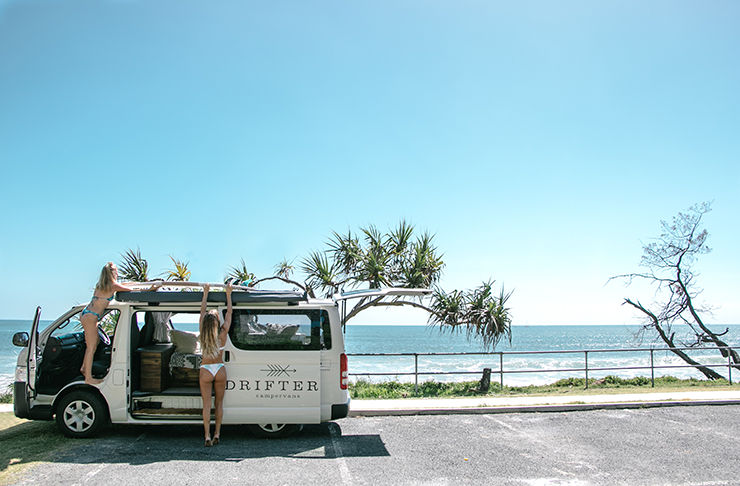 A Sunshine Coast invention, Drifters provides adventure seekers with custom-built campervans that are fitted out with the finest finishes to make your outdoor adventure luxe AF. We're talking plush towels, hotel quality bedding, a mini gas stove, fridge and also a hammock. What else could you possibly ask for?
And the best part is you can choose your very own adventure. If you want to drive all day to an exciting new destination you can, 'cause this puppy is on wheels.
The most popular spots for these glampervans ATM seems to be trips to Clarke's Beach in Byron or our very own Noosa North Shore.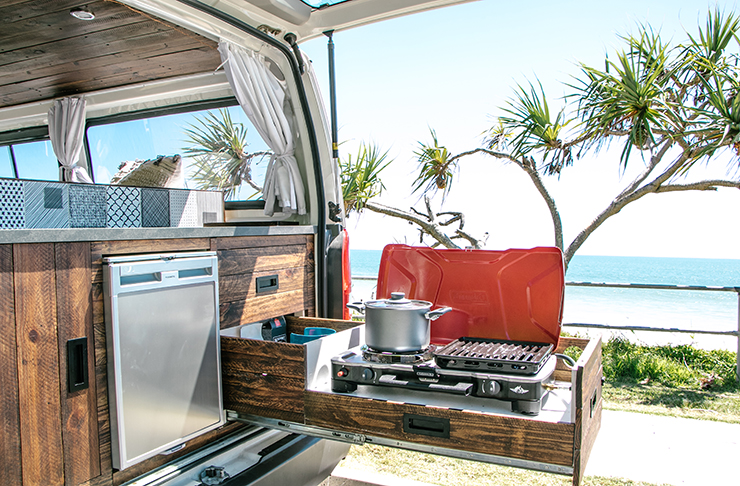 Just imagine taking your bestie for the ultimate girly road trip OR what about a romantic weekend away? The options (and destinations) are limitless! It sounds like the perfect weekend getaway to us.
The Details
What: Drifters Glampervans
Where: Pick up in Coolum but you can drive these glampervans wherever you like!
Cost: Price varies depending on the season
To book this baby check out the Drifters website here for all the deets.
So you like glamping? We've rounded up the best glamping spots on the Sunshine Coast here. Also did you hear?! An epic new glamping spot is headed to Noosa!
Image credit: Drifters Glampervans