If ever we'd encourage you to literally break (out) the china, this is it: Hellenika, famous (and chic as hell) Greek taverna and bar is finally opening in Brisbane!
For those of you that have not made pilgrimage to this game-changing Gold Coast dining haunt, let us fill you in on why this is big news for the Brissy food landscape. Since opening Hellenika in Nobby Beach waay back in 2010, it has quite literally raised the bar for dining (and rooftop bars, frankly) in SEQ and gained a loyal following.
With its chic Mediterranean-style interior and a menu chock full of the freshest local produce, Hellenika became synonymous with killer authentic Greek dishes and the championing of local growers (before it was, you know, a thing).
Now, it's Brisbane's turn to cash in on some of this Mediterranean charm, sans the drive down the highway—and we're dying for its arrival!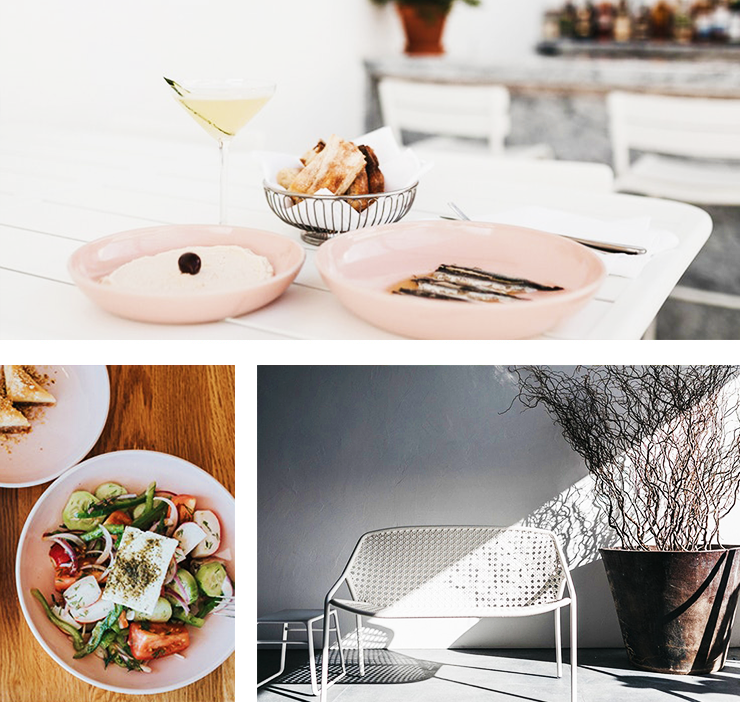 Set to be housed inside the incredible new Fortitude Valley complex that is The Calile, it makes sense that owner Simon Gloftis has chosen this chic new landmark as the location of his beloved Hellenika in Brisbane.
Hellenika will be located on the luxe pool deck level, with its footprint taking up more than 600 sq metres of prime alfresco dining space, including a leafy patio and cabana to boot for literal sundowners.
The traditional Greek recipes of mezedes and larger plates the dining icon is known for will all be on the menu up here, alongside hand-picked wines and spirits specifically paired to enhance the menu.
Saganaki, their signature baked lamb, dolmades, wood-fired pork belly, grilled prawns, meatballs, house made baklava—the gang's all here!
Owner Simon Gloftis is pumped with the decision to come north, noting that a launch in Brisbane has been on the cards for years. "This has been the intention all along, to bring Hellenika up to Brisbane… I have been waiting for the perfect location to come along where we could continue our commitment to fresh produce and a high end offering".
Opening is slated for September 2018 and we absolutely cannot wait. Bring on summertime in the Valley—Opa!
Can't wait until then? We don't blame you: make a reservation at OG Hellenika, right here.
Image credit: Hayley Williamson for The Urban List