Fans of James Street's famed Up Late events know that this good-looking street can throw a party. Well dust off your tennis whites, kids, because this year James Street has taken it up a notch with their first ever RESORT event—a three day long celebration of fashion, creative minds, and a few cocktails thrown in for good measure—kicking off this Thursday!
Because there's so much going on, we thought we'd help you out and put together our hit list of the must-attend RESORT events. Whether you party under the stars at RESORT After Dark (a massive street party with pop-up shops, in-store exclusive offers, designer meet and greets, music and art), take notes at one of the many inspiring talks and designer meet-and-greets, or sample some of the cultural delights taking over the James Street strip for the weekend, there's a fashionable event on to suit every taste and temperament. Here are our picks:
Meet The Man Repeller at RESORT After Dark (der!)
Ohmahgad-ohmahgad-ohmahgad. If you've been under a rock, you might not have heard that international fashion mover and shaker Leandra Medine of Man Repeller fame is coming to James Street in all her dude-deterring glory. Leandra will be touring the street for RESORT After Dark on Friday the 24th—shopping, drinking, and generally having a blast. Hit the street and you might get the chance to rifle some racks with her.
When: Friday the 24th 5pm until late
Get your culture vulture on with The Subtropic Complex, presented by IMA
The gang at James Street know we like a touch of culture with our shopping, so, from RESORT festival until the16th of November, you can pop into some of James Street's best retailers (including camargue, Maryon's, Pistols at Dawn, Blonde Venus, Scrumptious Reads, and Gail Sorronda) and check out the works of some of Queensland best artists! A colourful, street-wide exhibition exploring the Brisbane zeitgeist and what it means to be a contemporary artist in our very own subtropical paradise, The Subtropic Complex was curated by the very cool kids from the Institute of Modern Art, and promises to be a gorgeous one-off local art experience.
When: runs from the 23rd of October to the 16th of November.
Party with The Man Repeller at camargue's Resort Roadtrip Party
Yep, this is happening. The always stylin' gang from camargue are hosting a Palm Springs themed soiree (think gin fizz, pool toys, and Dean Martin) and The Man Repeller herself will be in attendance, #shut up. While this is an exclusive (read: invite only) event, you can nab yourself an invitation to arm-party with Leandra. Find out how, here!
When: October 24th from 7pm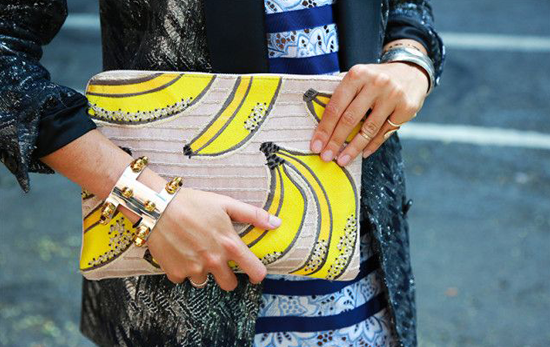 Learn from Fashion's Biggest Names at RESORT Trailblazers: Fashion x Digital
Join Leandra Medine, Zimmerman's Creative Director Nicky Zimmerman, and The Urban List's Director and Founder, Susannah George for an intimate forum discussion hosted by Elle Australia's Deputy Editor, Damien Woolnough at The Box. Get your tickets here!
When: Saturday October 25th, 2pm
Pop In to the Molten Store Pop Up
One of our all-time favourite shopping pop ups, the eclectic treasure trove that is Molten Store is popping up for RESORT Up Late in all of its sparkly goodness. Chat to owner, Jessy Cameron while you add to your accessories collection.
When: Friday October 24th from 5pm
Stone & Metal Putt-Putt
The carpark off Harveys will be transformed for RESORT Up Late into a retro-chic putt-putt course. Sweet prizes and the rare opportunity to get docked out in golfing duds make this a can't-miss RESORT event.
When: Friday October 24th from 5pm
Harveys Cocktail Garden
Through with golfing? Harveys are hosting a special Cocktail Garden for the night of RESORT Up Late, complete with RESORT themed cocktails. This is the perfect spot to stop mid-shop for a refresh and a beverage.
When: Oct 24th from 5pm
If the thought of parking was putting you off, fear not. For the RESORT weekend you can score a $40 free Uber credit with the code RESORTJST!
Check out the official program of RESORT events here.
Image credit: The Coveteur