Prepare to have your tastebuds Wu'd, Brisbane, because new restaurant, Madame Wu, has just opened its doors on Brisbane's Riverside.
A glitzy Asian-fusion restaurant with stunning river and Story Bridge views, Madame Wu incorporates the best of Hong Kongese, Korean, Southern Chinese, Taiwanese and Japanese, and uses some of the freshest Queensland produce and seafood.
The menu is made for sharing and encourages relaxed dining, with plenty of yum-cha favourites. The Asian/Queensland vibe comes through in dishes like the Moreton Bay bug dumplings with XO sauce, and sticky Kilcoy beef. The beef cheeks braised in rock sugar and soy, and roasted pork belly with coriander and peanuts also caught our eye.
There's even a custom-made duck oven in house roasting authentic Chinese-style duck.
This new Brisbane restaurant has party written all over it; Madame Wu also boasts two private dining areas, an impressive cocktail list, and massive cellar.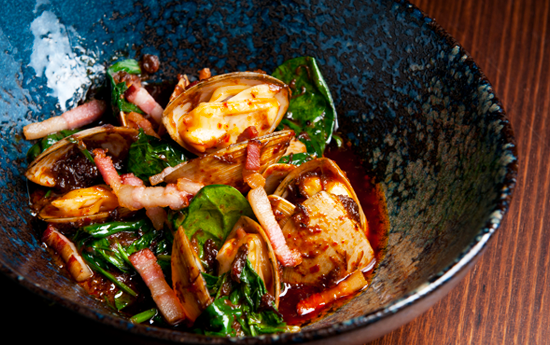 Have you been to try Madame Wu?
Image credits: Madame Wu