If you're anything like us, you will have had a trip to Paris on your bucket list for years. And why wouldn't you? Croissants for breakfast, endless servings of cheese, and a city so pretty you won't ever get tired of the view. Well, stop that day-dreaming right now and consider this a sign: Bastille Day is fast-approaching and it's the absolute best time to visit Paris if you want the full French experience.
To make your holiday planning a breeze we've teamed up with CommBank's Travel Money Card to bring you this FOMO inducing guide, because where would you rather spend Bastille Day—at your desk, or in Paris with a drink in hand and a cheese board in front of you? We thought so. Yep, we're talking total Insta and all round life goals.
Don't forget to send us a postcard!
Where To Go
Charge your phone and prepare to blow up your Insta story game with the epic displays at the Bastille Day must-visits.
The Military Parade At Champs-Élysées
If you're looking for the most French occasion ever, this is it. Find your place along the Champs-Élysées with the locals as you gather to watch the military parade pass by; complete with total pomp and circ. Plan your trip around 10am, which is when the president arrives.
The Eiffel Tower Fireworks
For the locals, the perfect Bastille Day goes like this: catch the parade in the morning and then set up on the lawns of the Eiffel Tower for the fireworks in the evening. Très magnifique!
Fireworks Over Lake Annecy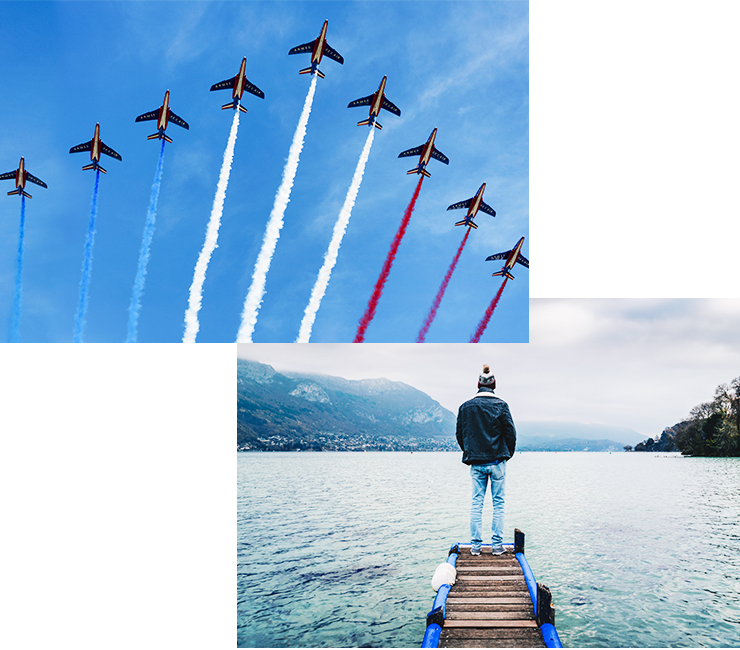 If you're after a more ~south of France~ vibe for your Bastille Day, get yourself (and a picnic spread complete with cheese, cheese, and more cheese) to Lake Annecy for a fireworks display so pretty you might just cry.
Do The Most At Versailles
While it might seem a little odd to head to Versailles for Bastille Day, it's become quite the tradition among the locals. You'll be left in total awe of the place, its grounds, and the resilience of the French people.
Where To Stay
Since you'll be living your best life in Paris, you're going to want to book somewhere comfy so you can rest your head after all that exploring. These are our top picks.
Hôtel Plaza Athénée
This is Parisian luxe at it's best, people! Use your CommBank Travel Money card to book a stay at one of Paris' most famous hotels for a trip you won't forget. Posting a snap in front of this spot will send your friend's levels of FOMO through the roof. Trust us!
Hotel Grands Boulevards
This is potentially the coolest hotel in Paris. If you're all about that #FlatLay life, and staying in a hotel that matches your aesthetic, then you're going to want to check in, stat! Plus, it's perfect for Bastille Day because the building was erected just before the French Revolution and in what was a largely bourgeoisie suburb.
While You're There…
What To Pack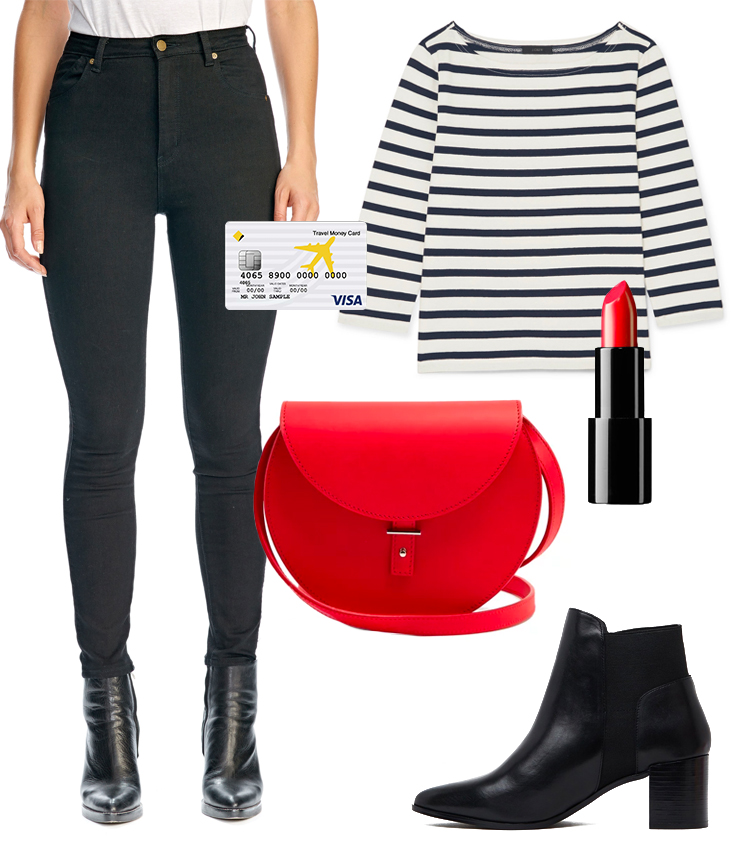 Since you're booking your trip, like, now, we saved you the trouble and made you a packing list. Your favourite Breton stripes, skinny jeans, classic boots, and red lipstick should all be coming with you. As should your CommBank Travel Money Card. Why? Because you can transfer funds instantly via the CommBank app so you'll never be caught without access to your cash.
What To Eat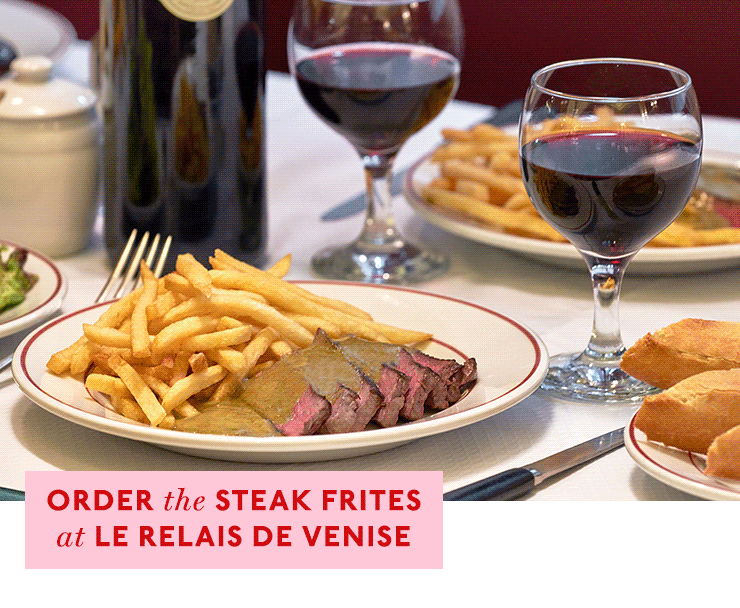 FYI
Weather In July = 25 degrees celsius.
Currency = Euro
Price of a coffee = 6 euros (that's 9 dollars!)
Most helpful phrase:
Où est lemeilleur croissant? // Where is the best croissant?
Sign up for a CommBank Travel Money Card and start planning your trip—Bastille Day is next month, after all!
Editor's note: this article was produced in partnership with Commonwealth Bank. Thank you for supporting the sponsors who make The Urban List possible. Click here to read our editorial policy. Disclaimer: as this advice has been prepared without considering your objectives, financial situation or needs, you should before acting on this advice, consider its appropriateness to your circumstances. The Product Disclosure Statement and Conditions of Use (PDF 222.5kb) issued by Commonwealth Bank of Australia ABN 48 123 123 124 for Travel Money Card should be considered before making any decision about this product. View their Financial Services Guide (PDF 160kb).