Looks pretty spiffy, doesn't it? This is the $150 million design for a new theatre at QPAC, due to open its doors in 2022.
The Queensland Government just announced the winning design team (a combo of Brissie architects Blight Rayner and Norwegian design firm Snøhetta), who beat out 23 other entrants with their wavy (and very expensive) glass frontage.
Inside the glass façade is where things get interesting. There's going to be a multi-level foyer with views over Russell St and South Bank, a 1500-seat auditorium with a single balcony, plus two new studio spaces. The whole thing is meant to follow in the footsteps of the late Robin Gibson, who designed the existing QPAC structure.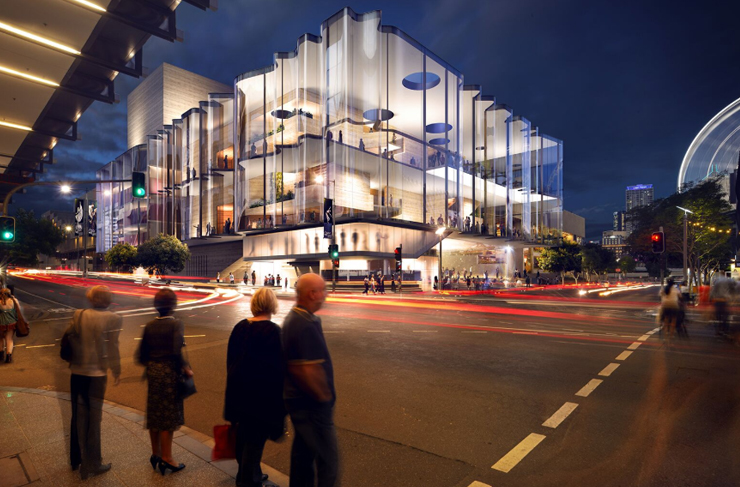 Queensland's Minister for the Arts, Leeanne Enoch, said the winning design was put through several architectural hoops, and was partly chosen for its commitment to indigenous culture.
"The design importantly recognises First Nations Peoples and the cultural significance of South Bank, with inspiration in the design drawn from the Brisbane River as an important meeting place and a place for telling stories."
The whole project is set to cost $150 million, with a whopping $125 coming from taxpayers (give yourself a well-earned pat on the back). In fact, once it's built, it'll make QPAC the biggest and busiest performance arts centre in Australia, churning out an additional 260 performances each year (to 300,000 extra culture-hungry patrons).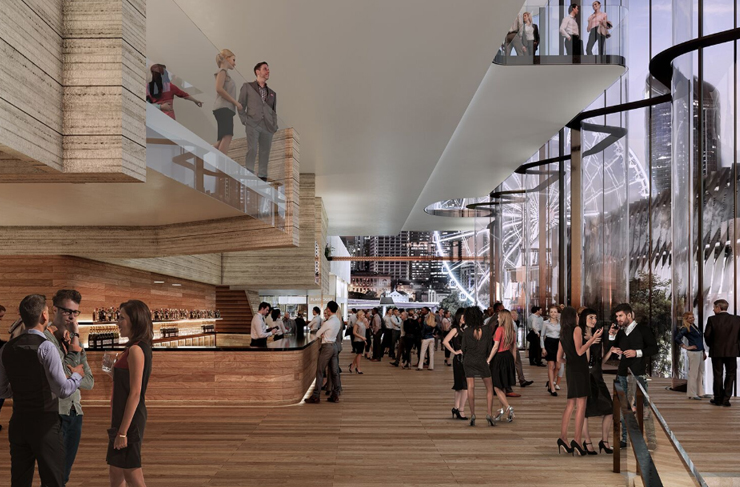 Anything that costs $150 million of public money is going to attract some controversy, and some have blamed the government's new QPAC design for torpedoing the Foundation Theatre's proposed 2000-seat venue at Queen's Wharf (which would have cost a lousy $25 million—practically pocket change).
Whether you agree with government funding the arts or not (personally we're big fans) start getting excited for 2022.
Image credit: QPAC