Hot buttered rum. If you haven't had it before, get the hell around this event.
Riverland is launching a pop-up Butter Bar from Thursday 30 May, and it'll be slinging hot buttered rum like it's going out of style.
It's a pretty nifty concept. The guys at Riverland are basically turning an old shipping container into a dedicated winter bar. There's going to be dry spiced hot buttered rum (featuring Aussie-made Cargo Cult, in case you were wondering), muddled with cloves, butter, star anise, cinnamon and ginger. Just simmer and serve.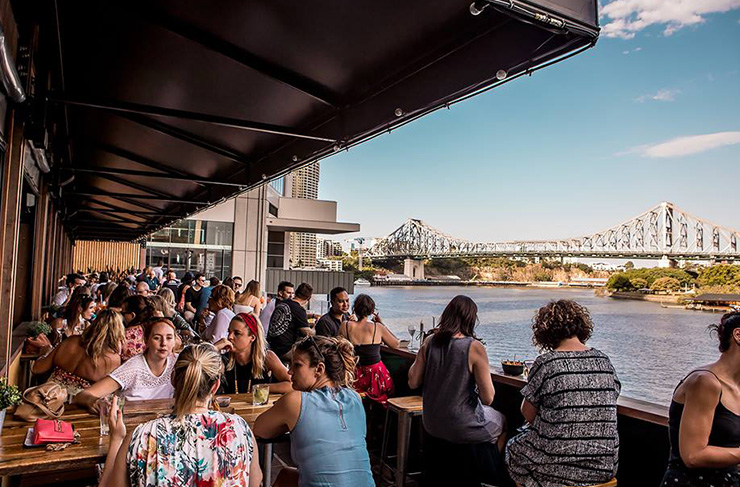 You'll also be able to get other boozy hot stuff, including the Mocha Hot Pot: chocolate, espresso, sugar and vanilla vodka. It's like an espresso martini with the thermostat cranked. There will also be mulled apricot red wine sangria, if you're not a fan of the rum/mocha thing.
Food-wise, the guys have nailed it too. They're pairing the buttered rum with spiced coconut laksa from Phil's Kitchen. You can get duck, chicken, veggies or seafood. Extra chilli on demand.
Want more butter in your life? This thing will be running from Thursdays to Saturdays from 5pm.
The Details
Where: Riverland, 167 Eagle St
When: Thursdays – Saturdays, from 5pm
For more info, click here.
Want to stay green this winter? Check out Brisbane's huge sustainability festival. It's on this weekend.
Image credit: Michelle Jarni