Brisbane's north side might be the last place you'd expect to find Mediterranean summer vibes, but that's just what awaits you at Everton Park's newest arrival, Tetto.
Perched above the laneways of Everton Plaza, this summery rooftop bar wouldn't be out of place on the Amalfi Coast. With tangerine and white striped umbrellas, pops of bougainvillea and a menu full of sunset-worthy spritzes, all that's missing is the ocean views—but when that European holiday feeling is just a quick Uber trip away, who even needs a beach?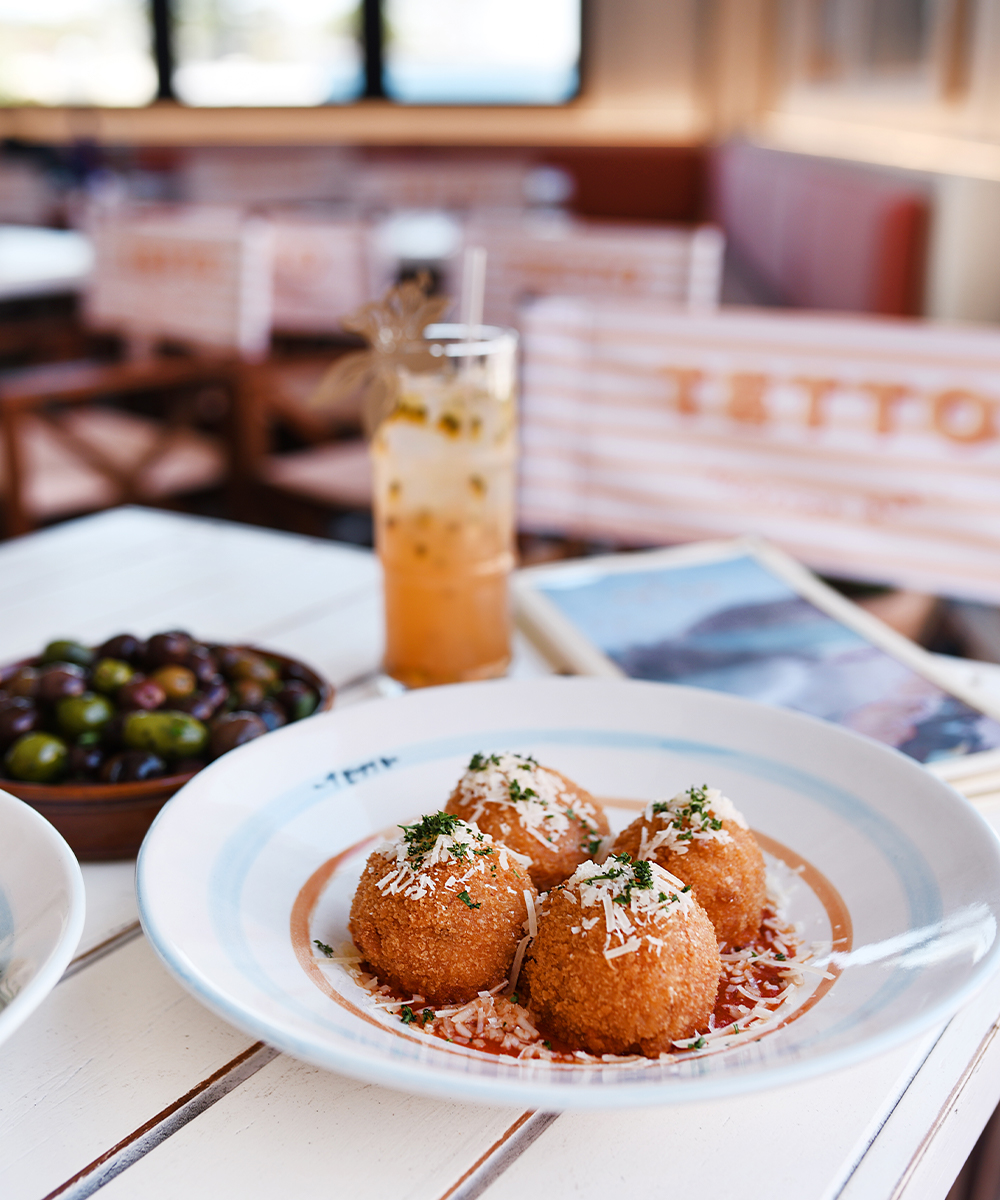 Head up the stairs from fellow newbie Corbett & Claude just below and you'll find an uber Instagrammable open air space, featuring a bar, private booths and white picnic tables under those striped umbrellas, with a rustic Italian theme tying in the whole venue.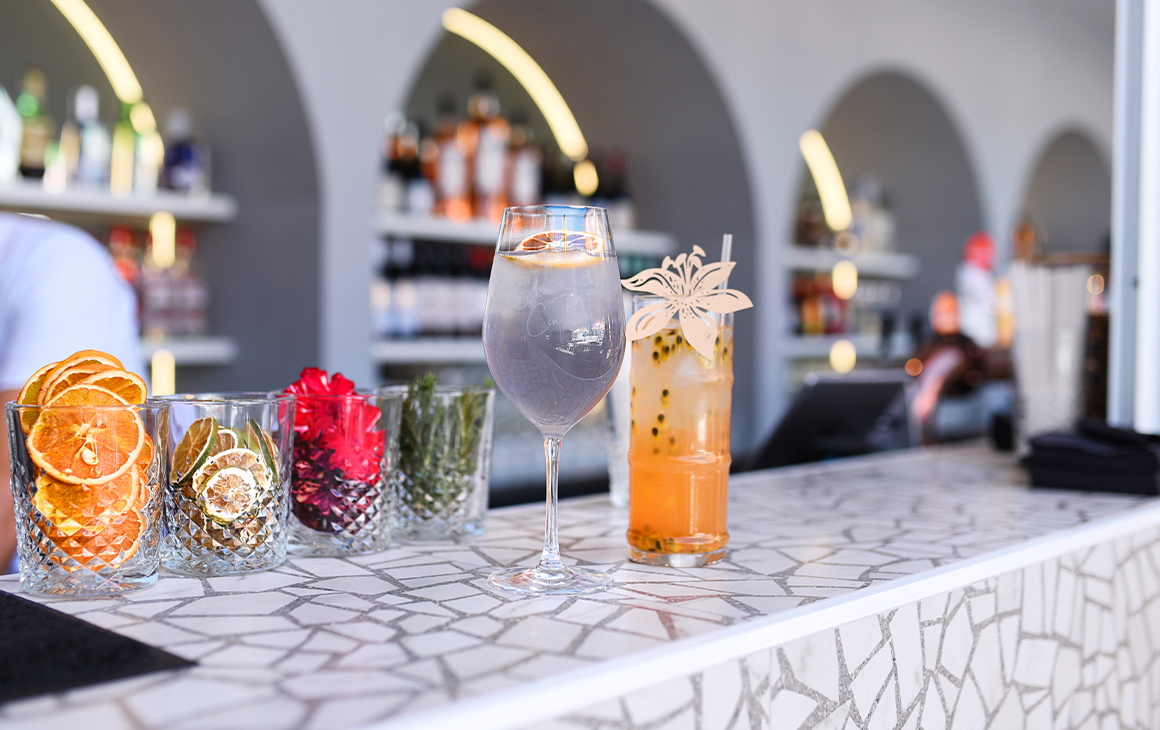 Once you've settled in, the first thing you'll want to do is order up a spritz—though with four to choose from, that's not as easy as it sounds. Will it be the classic Aperol, a grapefruit laden Sunset, the gin and lavender spiked Tetto or a limoncello Positano? Other classic cocktails include mojitos, espresso martinis and a twist on the pina colada, while the rest of the drinks list features a curated selection of wines, beers and ciders, as well as a daily flavour of frosé.
As for nibbles, you'll be able to snack on Italian eats like bolognese arancini, napoli meatballs and meat and cheese boards, as well as larger dishes like gorgonzola gnocchi and fish and chips. Want more? Just head down to sister venue Corbett & Claude downstairs, where you'll find an even bigger menu of Italian feeds.
Grab the crew and head in now, because we predict Tetto is going to be summer's destination of choice as soon as word gets out. Plus, it gives you a good excuse to go in and check out the whole precinct—you can get all the goss on Everton Plaza's Park Lane here.
Want more rooftop bars? Find Brisbane's best here.
Image credit: Larissa Drazic