If you've ever dreamt about stepping into a captivating scene from the Great Gatsby, now's your chance.
The realisation of a bold dream for hospitality and showbiz gurus, Tony Rigas and Sue Porrett, Broadbeach's The Pink Flamingo Spiegelclub opened last week with a sexy stage show featuring international stars right in our our backyard.
Following the sell-out success of the visiting Spiegletent spectacles, a gaping hole in the market for quality adults-only entertainment was evident. The idea for a permanent 'Spiegelclub' was born, bringing some much-needed spice and layers to the Gold Coast's arts and cultural offering, and creating the show to book for your next road trip south.
Fast-forward one year of planning, plus several months of theatre construction and intense rehearsals, and nightlife on the Coast is set to receive a serious injection of glitz and glamour.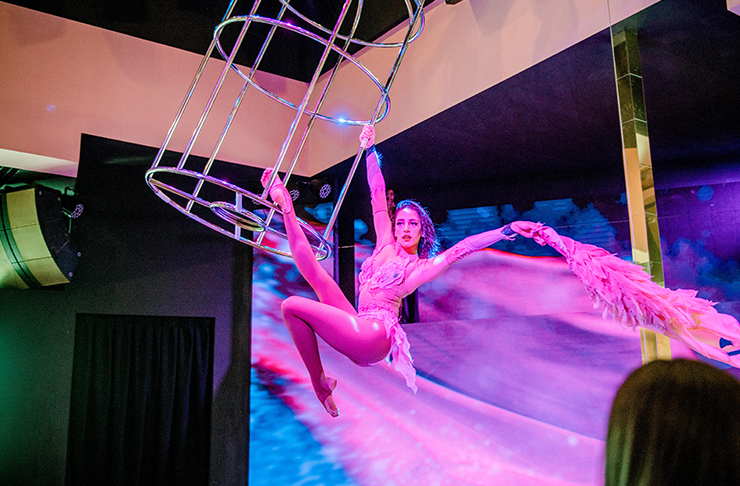 Launching Thursday 22 August and showing every Wednesday through Saturday going forth, the debut show SUAVÉ has been specifically created for The Pink Flamingo stage, with help from Australian choreographer Anthony Ikin.
Promising a touch of burlesque and a hint of Vegas—with performers handpicked from all corners of the globe including Russia, US, UK, Mexico and a sprinkle of home-grown talent—expect mind-spinning aerials, cirque-style acrobatics, sexy choreography, sultry vocal solos, tight buns, ripped abs, feathers, glitter and a dose of laugh-out-loud cabaret comedy.
Taking over the space vacated by East nightclub, The Pink Flamingo is bringing a buzz back to the Broadbeach strip. Transformed with a modern 1920s art deco interior, the venue flaunts blush pink velvet booths, geometric light fittings, touches of gold and a liberal splash of pink flamingos. SUAVÉ will be performed on a state-of-the-art circular stage, adding to the intimate and immersive experience, and includes an impressive backdrop where projected artistic visual displays evolve with each act.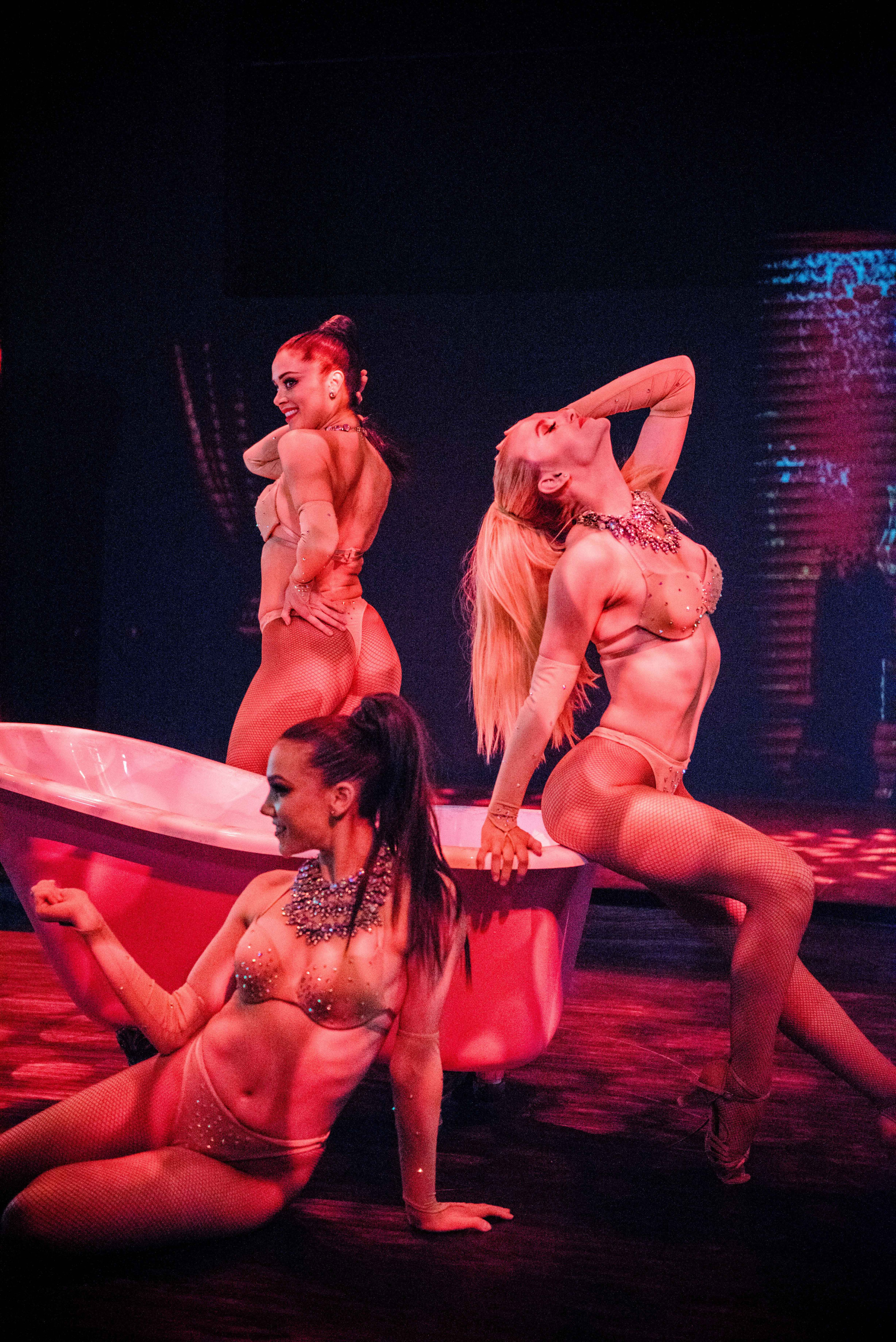 Pre-show, guests can enjoy a tipple at one of two bars on site or, head upstairs to The Birdcage after the performances, boasting a seriously special view of the show. The swanky spot can also be hired out for private parties. Post show, it's the late night party we can't wait to dip our toes into next time we're on the Coast.
"This is no ordinary nightclub. We are reinventing the late-night experience. It's like stepping into a night at Gatsby's—there's entertainment, fervour and hedonism at every turn. It's the after-party you've always dreamed about being invited to at world's first Spiegelclub!" co-owner Tony Rigas explains. Intrigued? You should be!
Tickets are now on sale for the sexy cabaret, with prices starting at $78 for a matinee show, right up to $148 for the VIP experience, complete with stage-side seats and refreshments. All guests who purchase tickets to SUAVÉ will be given a complimentary wristband (valued at $25 per person) for entry into The Spiegelclub from 11pm on Friday and Saturday nights.
THE DETAILS
What: SUAVÉ at The Pink Flamingo
When: Launching Thursday 22 August; then every Wednesday through Saturday night + 1pm matinee on Saturday
Cost: Tickets $78 to $148 (includes a grazing platter and entry to the late-night after party)
For more information and to book, click here.
Image credit: Kaitlin Maree for Urban List