Editor's note, Beaux Rumble is now closed permanently.
What happens when a Michelin-starred chef, an award-winning interior designer and the hospitality group behind top notch venues like Pony Dining get together and cook up a restaurant in James Street? Beaux Rumble is what, a stunning new venue that will no doubt be one everyone is talking about for months to come.
Located at the bottom end of Ada Lane, Beaux Rumble is the first of several new eateries set to land next door to The Calile, and it's certainly set the bar high. From the moment you step inside the door, you'll be hard-pressed to pick your jaw up off the floor—and that's before you've even had a whiff of the wood-fired feasts coming out of the kitchen.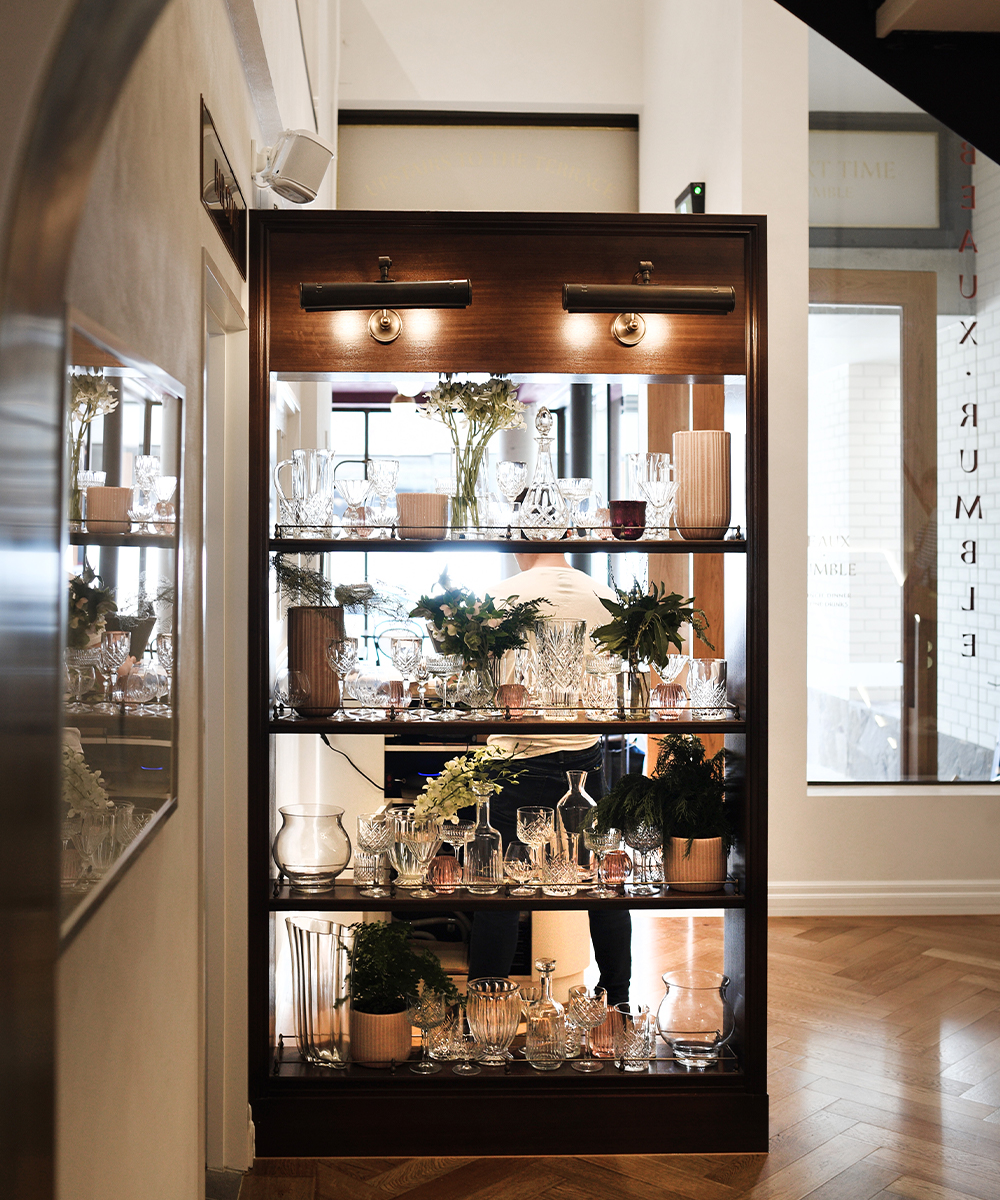 Contrasting with The Calile precinct's brutalist exterior, Beaux Rumble's interiors are inspired by New York's Grand Central Station—think marble tiling, brass fittings, deep burgundy and chestnut accents and Art Deco-style features, including stunning light fixtures like the chandelier in the foyer. Designer Sally Taylor's attention to detail here is killer, from the gold initials tiled into the floor at the entrance to the vintage-style cocktail trolleys that transform odd corners into eye candy. Though the main dining areas are downstairs, along with cosy seating along the marble bar, a balcony upstairs provides the ideal spot for a long, wine-filled lunch, while two private dining rooms are available for events.
Behind the pans, meanwhile, is head chef Alan Wise. Having returned to Australia after 11 years working in some of New York's top restaurants, including Rouge Tomate where he earned his Michelin star, Alan was convinced to take the helm at Beaux Rumble not just by the impressive concept for the venue, but also by the energy of Brisbane itself, which has transformed in the decade since he was here last.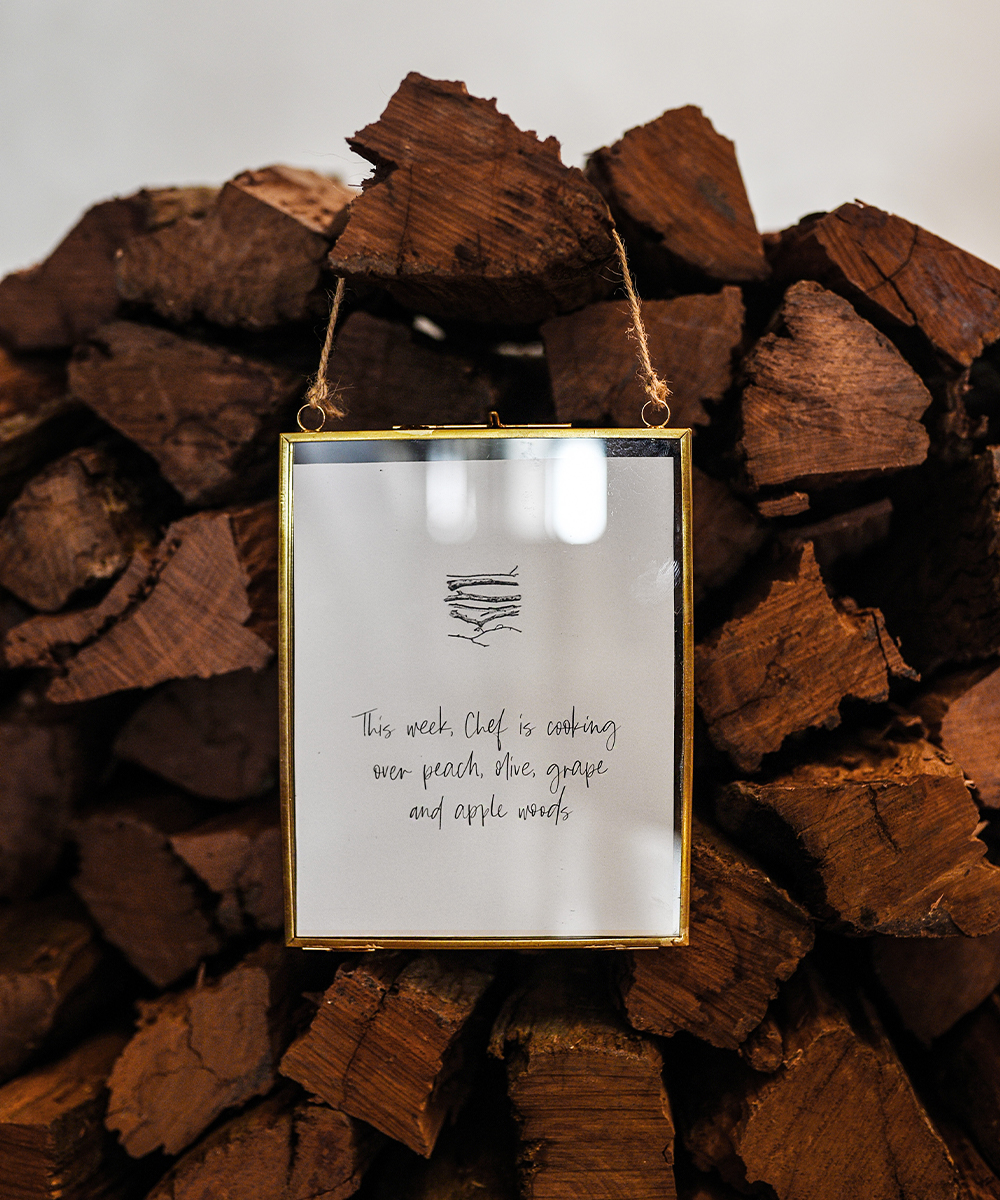 You'll be able to guess the main style of cooking in the kitchen from the logs stacked neatly behind the host station. A gold plaque tells you what kind of wood chef is charring, roasting and smoking over in the custom built wood-fired grill that day, with plans to regularly experiment with new woods. On the shared-style menu, there's a definite lean towards vegetables and seafood, with only a few meat dishes to be found.
Stars of the show include charred leeks with almond cream and truffle, grilled scallops with roasted enoki mushrooms, radicchio with sherry glazed shallots, squid with squid ink vinaigrette and pickled fennel, smoked lamb neck with pea puree and whole roasted rainbow trout. Oh, and a wood-fired bialy—basically bagel dough stuffed with cheese onions and herbs then baked—that you'll smell coming out of the oven before you spot it on the menu. The seasonal menu will change regularly though, so try not to choose favourites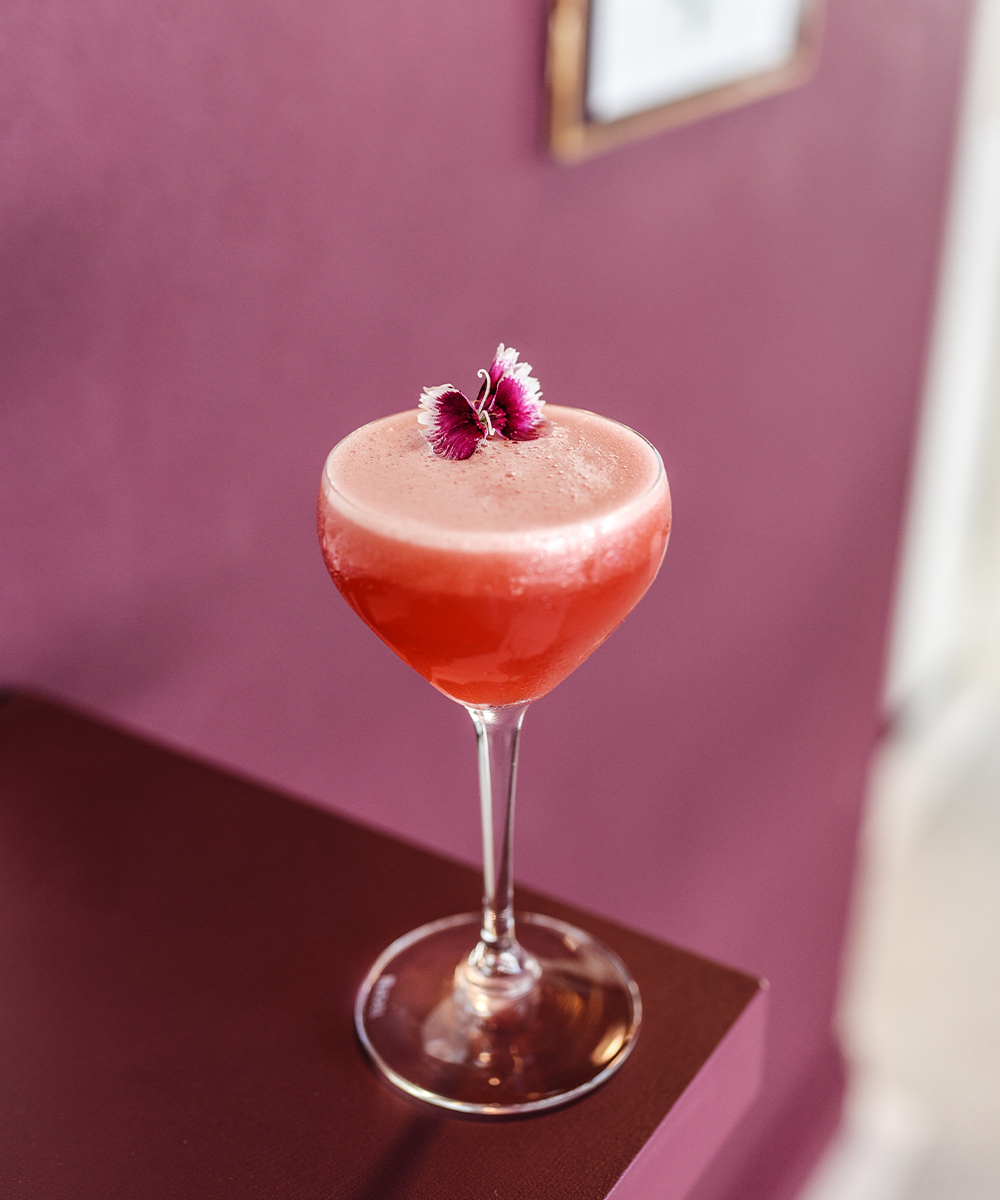 Behind the bar are a few wines you won't find anywhere else in the city, such as the Frerejean Frerès Premier Cru Champagne Brut, from a little known French champagne house. The entire list is arranged by flavour profile rather than by style—so you can choose whites that are light and elegant, mid-weight or rich and complex. Cocktails are twists on classics, like the Beaux Fashioned with apple and cinnamon infused bourbon and spiced syrup bitters, and the Refined Cosmo, with vodka, blood orange Cointreau, strawberry, lime and cranberry.
In a few weeks, there'll be even more reasons to head to the restaurant, with Sunday brunches on the cards, but for now Beaux Rumble will be open for dinner from Tuesday to Sunday.
Get the low down on Ada Lane's other newcomers, SK Steak & Oyster and Same Same.
Image credit: Larissa Drazic