You wouldn't expect a reformer pilates studio to be somewhere that you just want to hang out in, but we've found an adorable new Newstead gym where instead of rushing off after class, you might want to stick around all day long.
Landing on Commercial Road on Monday 17 August, Vicalates is the baby of Victoria Spiliopoulos (get the cute play on words?), who, after spending some time in the States, noticed a distinct lack of boutique gyms in Brisbane—so she decided to open her own. Combining her pilates training and studies in art history and design, the idea for Vicalates was born—a stunning studio where the surroundings aren't just an afterthought, they're as important as the booty burning workouts you'll get inside.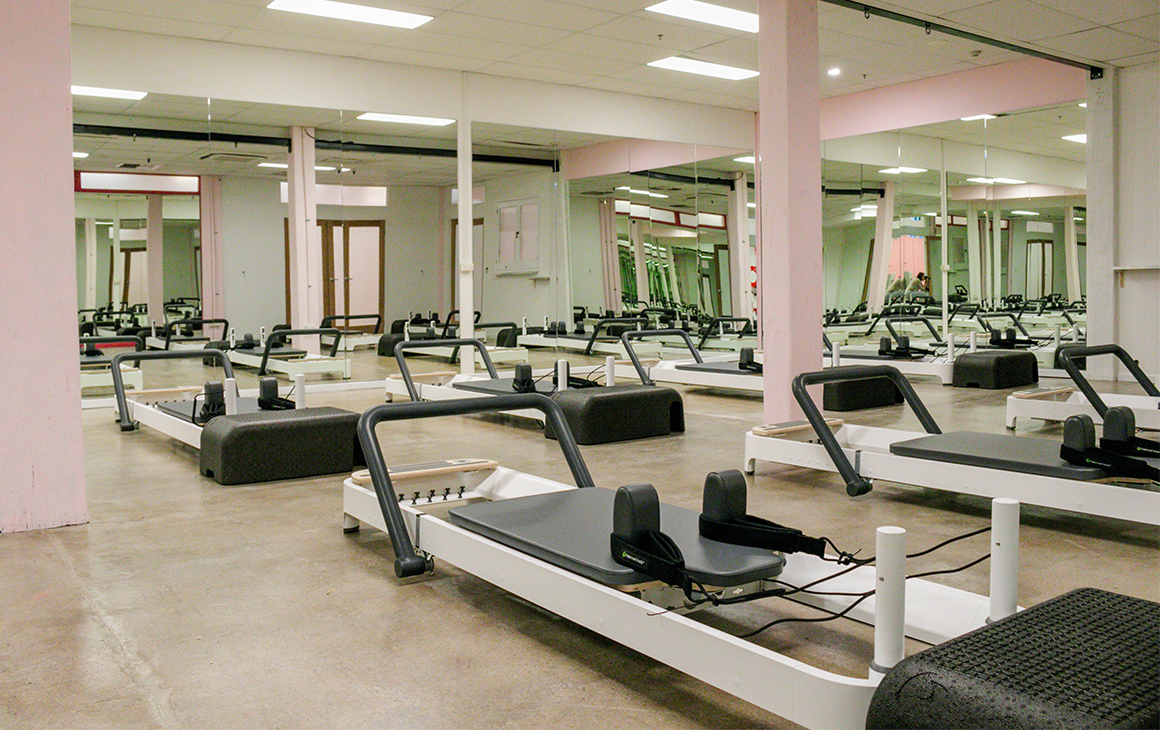 Putting her art and design background to good use, Victoria has created a gorgeous, 'grammable space, with quirky art lining the walls, from retro magazine covers to watercolour paintings. Pink and white is the key colour scheme, so you may want to dress accordingly—there's full length mirrors, block colour walls and rattan chairs just begging to be the background to a selfie. Oh and make sure you ask about the plants—they've all got a name and personality of their own.
In the main reformer studio, you'll find top of the line reformer beds arranged around a mirror-lined room (with pink columns of course), so you can bet you're going to be too busy feeling the burn to be taking photos in here. A second, smaller room is where private and advanced classes will take place, for those who've well and truly mastered the basics and are ready to be pushed to their limits.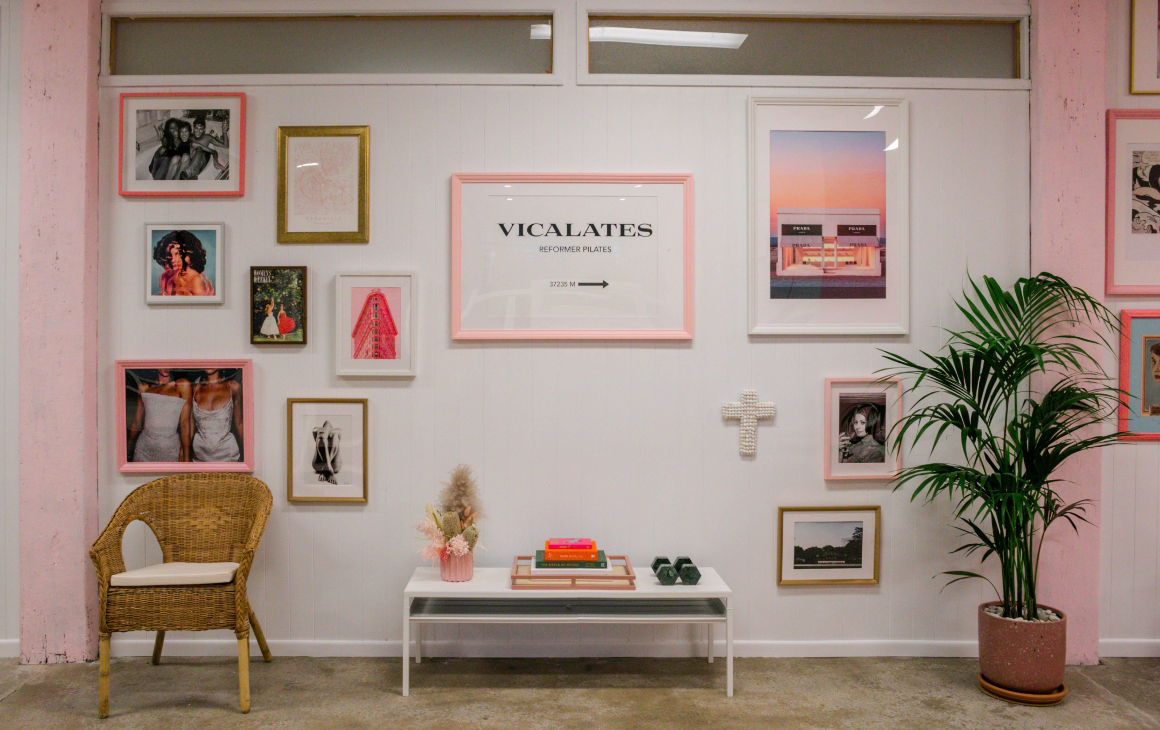 Though the space is unable to accommodate showers, Victoria wanted to ensure class attendees could freshen up before heading out for a post-pilates coffee, which is where 'The Dressing Room' comes in. In front of a row of mirrors, a selection of pamper products can be found—all still sticking to that colour scheme—including face oil, eye serum, make up wipes, deodorant, body mist and perfume. Freshen up then get caffeinated, because let's be real—we all want an excuse to stay in our workout gear all day anyway.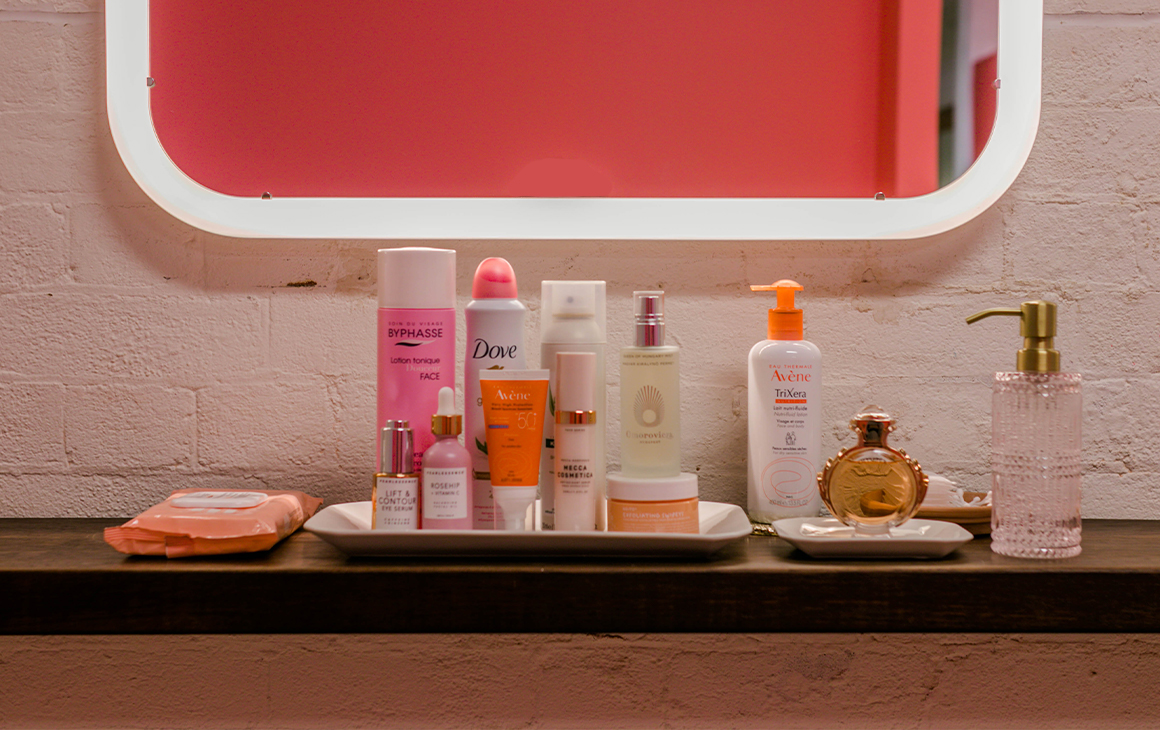 To begin with, classes will take place in the morning and evenings on weekdays, as well as a Saturday morning session, with the full schedule on the website now. A single class is $35, but you can get 10, 25 and 50 class packages to save yourself some dollars, or sign up to a weekly membership for $60, which includes five classes per week. Get all the details you need on the studio here.
If you're looking for a good stretch, check out Brisbane's most beautiful yoga studios here.
Image credit: Ranyhyn Laine