Traditionally a month for hibernation and cultural stagnation, July has turned up with some mighty fine weather, and a host of new Brisbane joints that are tempting us off the couch and into the big bad world. Whether you're after drinks, eats, or — dare we say it — a workout (but we need this layer of fat for warmth?) there are plenty of new kids on the block to keep you busy.
These are the new Brisbane bars, restaurants, cafes, and gyms you need to check out this month.
Dutch Courage Officers' Mess
With what has to be one of the most memorable bar names to come out in a while — sorry Super Whatnot! We still love you — Dutch Courage Officers' Mess is a new Brisbane bar inspired by the old colonial style, and drinking habits, of 19th Century British soldiers (read: lots and lots of gin). With a tasty bar menu to boot, this has new favourite all over it. Check out our verdict on this new Brisbane bar here.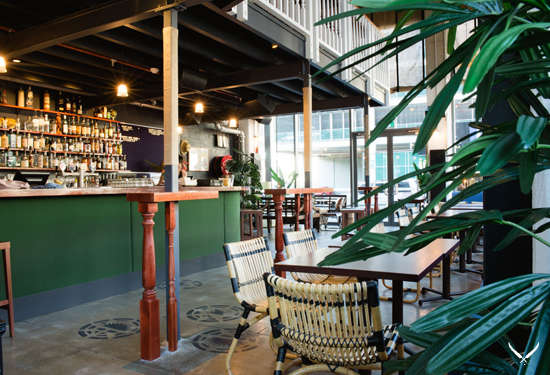 Madame Wu
Prepare to have your tastebuds Wu'd, Brisbane, because this new Chinese restaurant and bar by the river has all the right stuff (and by right stuff, we mean duck). Madame Wu boasts killer river views, and an equally impressive Asian-fusion menu. Plus, Madame Wu have their very own authentic Chinese duck oven. SOLD.
Brisbane Barbell Club + CrossFit Torian
Serious about getting strong? New Brisbane gym and cross fit centre, Brisbane Barbell Club in Bowen Hills is the new Brisbane gym for you! If you're a serious weights fanatic or just want to build your strength (and not put on the inevitable winter chub) the Brisbane Barbell Club has world-class facilities to facilitate your training. They are also neighbours with CrossFit Torian, a brand-spanking new crossfit centre. That's double the fit.
Carseldine Farmer's & Artisan Markets
Who loves markets? We sure do. New to the Brisbane market scene, the Carseldine Farmer's & Artisan Markets have oodles of artisan gourmet goodies, local produce, cheeses, freshly baked breads, seafood, juices — you name it, this new Brisbane market has it! Get more details here.
The Catbird Seat Bistro
This new east Brisbane restaurant has a Modern Australian menu inspired by European and Scandinavian cuisine. Offering diners charcuterie, shared main options, breakfast on weekends, and, our favourite, breakfast cocktails (now we're talking), The Catbird Seat Bistro is a new Brisbane restaurant worth a visit.
Hudson Corner
Just in time for the 4th of July, American barbecue joint Hudson Corner has opened in Albion. Think pulled pork, brisket, and ribs. Soul food is big right now, and Hudson Corner is an affordable addition to the southern food scene in Brisbane. And, it's BYO.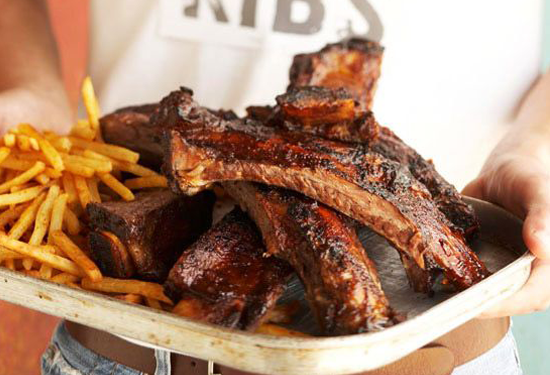 Navala Churrascaria
Blame it on the World Cup, but Brazilian food has become a 'thing' lately, and new Eagle Street restaurant Navala Churrascaria delivers the goods. As you'd expect from the super-chilled Brazilians, this casual eatery is a lot of fun, with live Brazilian music, South-American cocktails, and, of course, authentic Brazilian food. There's even a fire pit for meat roasting.
Local Mobile Deli
New Brisbane food truck Local Mobile Deli hit the streets for the first time last week, bringing their gourmet sandwiches to Brisbane's food truck-loving hordes. With super sangas like Reubens, chopped pork-and-slaw, and a kimchi and cheese on board, we predict this new food mobile will have no shortage of groupies. (Psst. Click here for more of Brisbane's best new food trucks!)
Click here for more of what's new in Brisbane!
Image credit: Hannah McCawley, Better Homes and Gardens