Whether you're here for business or pleasure, make sure you optimise your stay and pick the suburb that's right for you. From the bustle of the city to the tree-lined streets of Newstead and Teneriffe, here's where to stay in Brisbane.
CBD
If business brings you to Brisbane, and you want to be based right in the eye of the storm, you can cut down commuting time by 90% if you stay in the CBD. It's the epicentre of corporate entertainments with plenty of expensive lounges and award-winning restaurants along the Eagle Street Pier, as well as a few slightly cooler establishments and specialty cafes in the peripheral grunge. For somewhere to rest your head, check out W Hotel Brisbane.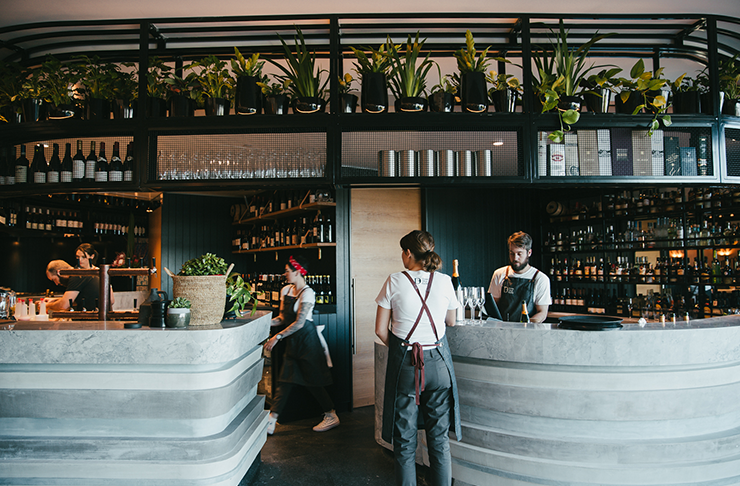 It's an enormous complex with practically on the water, with some of the best views going and everything you could possibly need to make your stay a blast. For dinner options, guests are spoiled for choice as the W is home to Byron's Three Blue Ducks, and situated very close to PUBLIC and Greenglass. For something a little more boutique, NEXT Hotel is right on Queen Street Mall so it has the entire shopping precinct literally on its doorstep, as well as a rooftop pool for summer visitors.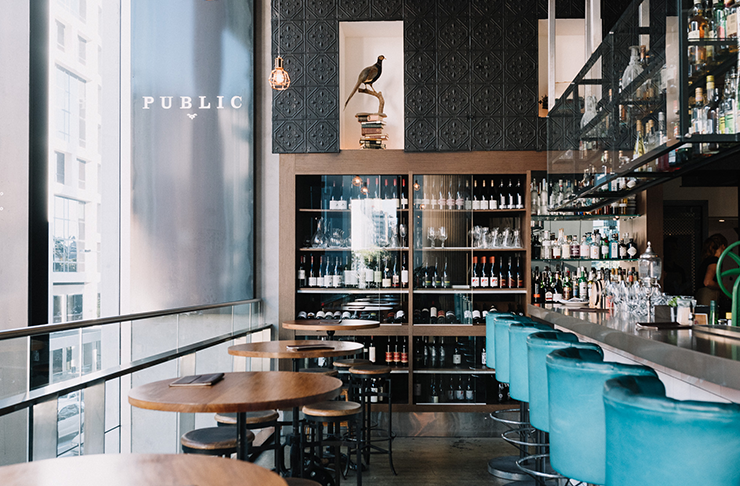 Fortitude Valley
If you intend on getting rowdy and staying up irresponsibly late, lay some temporary roots in Fortitude Valley. It's the heaving hub of Brisbane nightlife, with plenty of amazing cocktail lounges and bars (like Finney Isles, Savile Ro, and Barbara to name a few), live music bars like Black Bear Lodge and The Brightside, and even a few cafes to rest your hangover the next day. Right in the thick of all this action is the TRYP Hotel on Constance Street, a boutique hotel with it's own rooftop bar that's perfect for a couple of nights getting to know the city.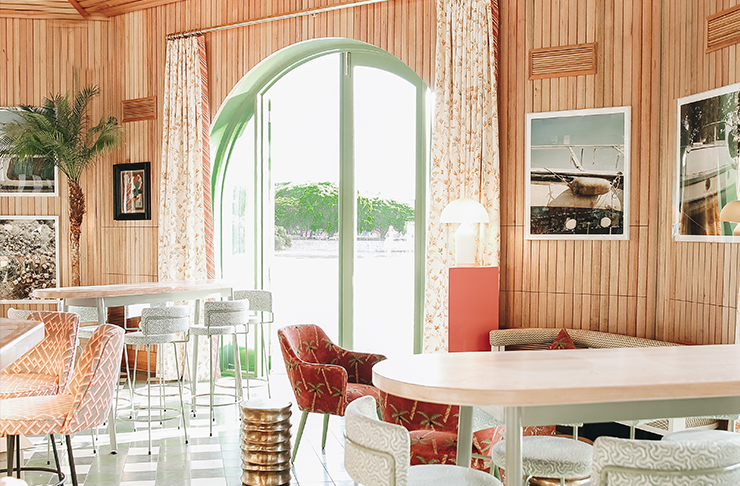 Then down underneath the Story Bridge is Howard Smith Wharves. The recent development has revitalised a vacant riverside lot with a wealth of hospitality attractions including Felons Brewing Co and the glittering Mr Percival's overwater bar—and staying at the newly unveiled Fantauzzo is the most convenient, not to mention luxe, way to enjoy them.
Newstead & Teneriffe
Easily the most popping area to emerge in the past few years, the Newstead and Teneriffe clutch is a testament to Brisbane's meteoric rise, packed with the finest restaurants, cafes, and boutiques the city has to offer. Stay at The Calile, a temple of beautiful design, and you can have your choice of venture either outbound towards New Farm Park and the Powerhouse's culture hub, inward to the Valley and the nightlife therein, or you can stay right where you are and wallow in the boutiques and restaurants on James Street (not to mention in house restaurant Hellenika).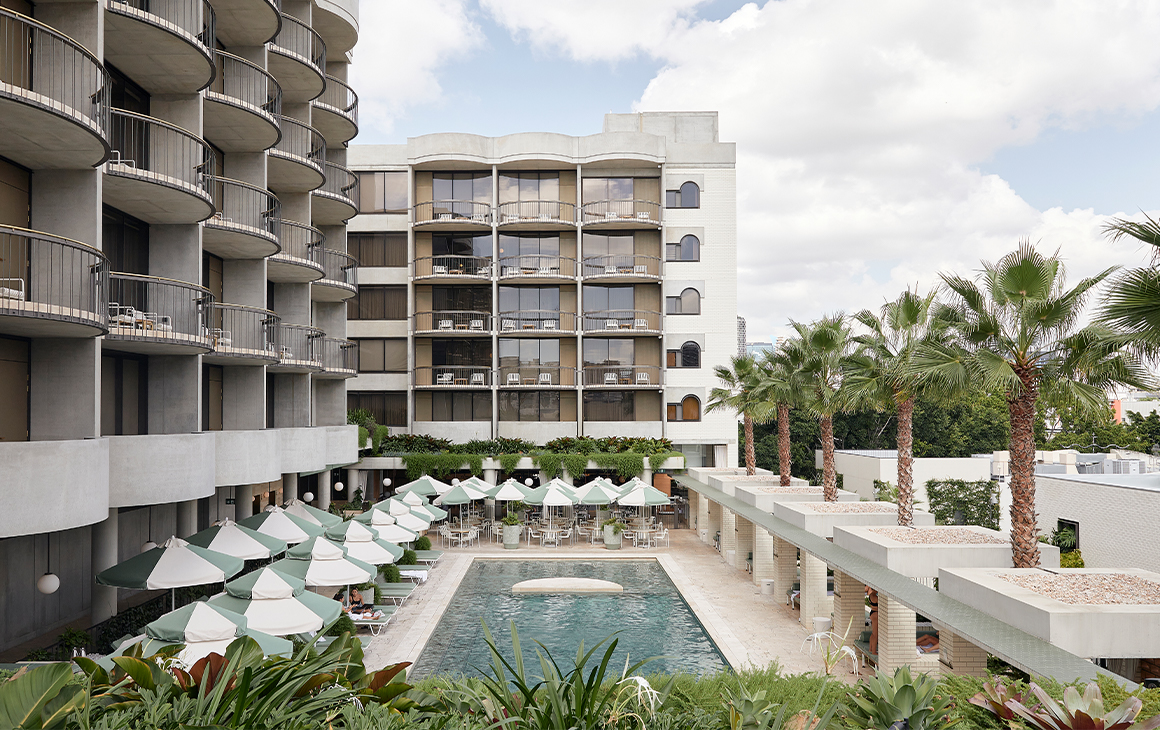 The strip included classic dining hits like Harveys, Tinderbox and Gerard's Bistro, as well as some of the most stalwart local boutiques like Calexico, Camargue and Maryon's to keep you entertained. Further along in Teneriffe is where you'll find Kin + Co for fabulous brunches, Beccofino and Tocco Italiano for indulgent Italian dinners, and La Macelleria for some of the best gelato in the city. Teneriffe also has the additional benefit of river proximity if you fancy a gander at the Brown Snake.
South Brisbane
South Brisbane is the ultimate location for a culture safari, with QPAC, QAGOMA (including GOMA Restaurant), and the Queensland Museum calling the riverside suburb home. It's also packing some of our most beloved bars and eateries, licensed house party Little Big House, and the lavish Belle Epoque in Emporium Hotel South Bank, which is the perfect place to stay if you're in town for a show. And that's before we get to Fish Lane. The entire Fish Lane stretch has some phenomenal tenants, but standouts include Maker cocktail bar, La Lune Wine Co, Wandering Cooks, Vietnamese at Hello Please, and the most famous Julius Pizzeria. Stay on Grey Street and you'll find brand new wine bar Maeve and the culinary experiments of Gauge. Or toddle up Melbourne Street will bring you to two Australian institutions: Taro's Ramen and Gelato Messina.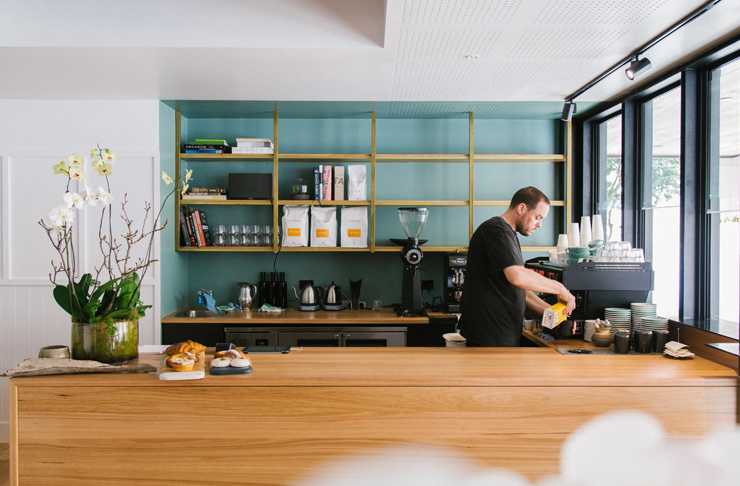 West End
If you want to get down where the locals have a rumpus, you want to stay as close to West End as possible. Boundary Street is its central artery, with tonnes of live music bars, restaurants and boutiques. If you're here on the weekend you've got to come down to Davies Park for a market breakfast, or if you're staying midweek you can check out the best in plant-based dining at Grown Cafe and Sol Breads, or get around an omnivorous agenda at Plenty, Morning After, and West End Coffee House. West End is also home to some of the most authentic Vietnamese in the city so it's well worth checking out the cluster of restaurants on Hardgrave Road (Quan Thanh is particularly noteworthy). West End is also well-equipped to keep you entertained with yoga studios and rockclimbing gyms so you can keep active.
Want to scope out the best hotels, not just where to stay in Brisbane? Head here.
Image credit: Grace Elizabeth Smith for Urban List