There's nothing we love more than an opportunity to ride the Brown Snake, expect perhaps to do so with a tinnie in hand. Here to cater to exactly that specific kink is everyone's favourite name in party boat hospitality: Yot Club.
Sailing back in to Brisbane after a brief pandemic-long hiatus, this two-story super-yacht entertainment venue was the first of its kind in the world. Measuring 130 feet long, the yacht features two bars stocked with plenty of beer, wine and spirits as well as a commercial kitchen to crank out the feeds. Complete with a stage for live acts, plenty of comfy seating and even an exclusive VIP room, it's got pretty much everything you could ever want for a few hours out on the water, and if you've yet to experience it, now's definitely the time.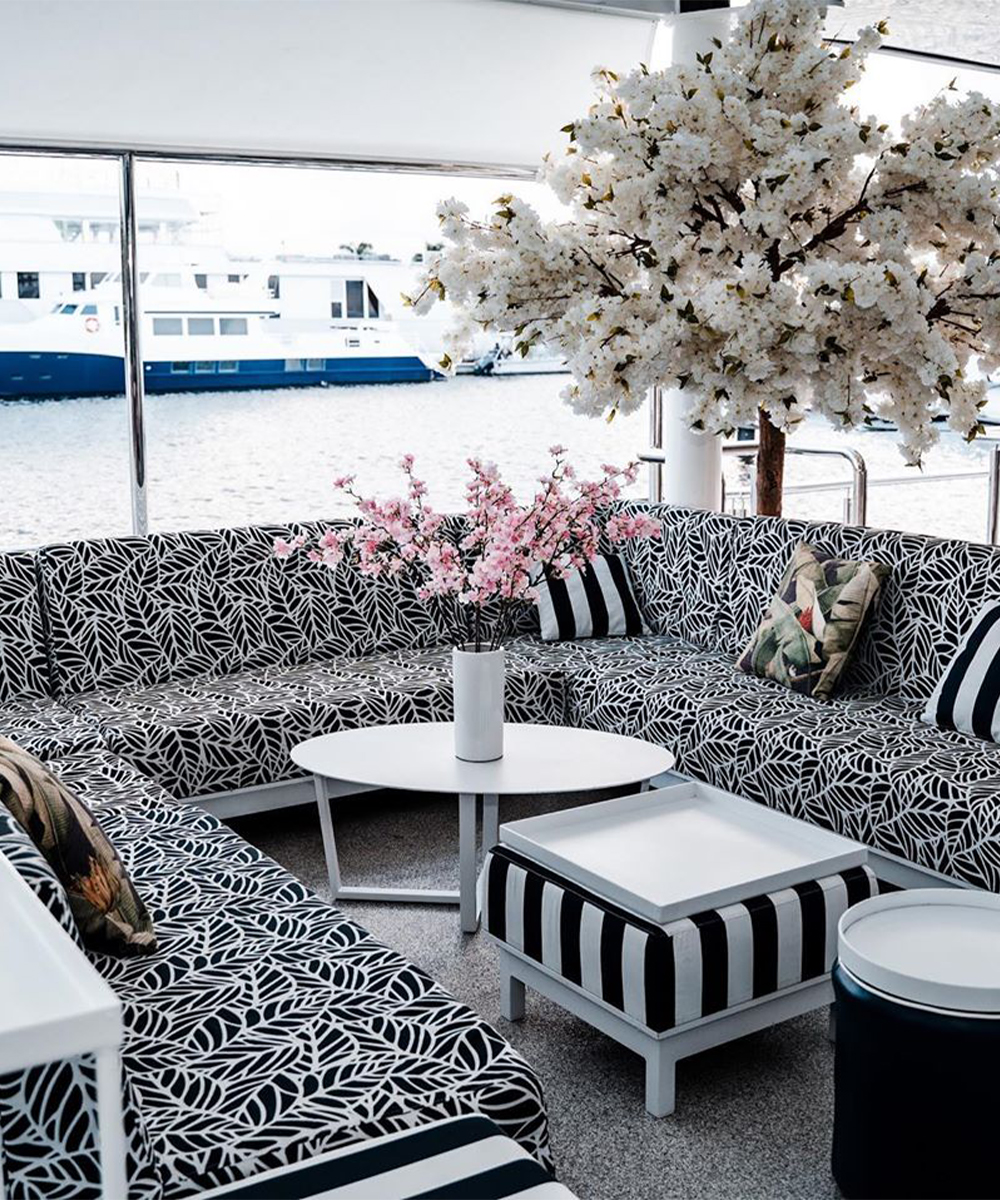 Though the boat has capacity for 400 guests, we're guessing things are a little quieter these days, so you can sip your cocktail without having to battle a wall of people at the bar—upset as we are that social distancing is a thing, there is a silver lining to every cloud.
Currently, they're sailing through Bris-Vegas every Saturday from now until the end of October, with an afternoon and evening session to choose from. Tickets start at $49pp but you might want to get in quick, because plenty of sessions have already sold out. And with the chance to sip espresso martinis and nibble popcorn chicken while you sail the high seas, we can understand why.
Head over to their website to book your tickets, and don't forget your sea legs.
If you prefer your boat trips out on the open water, check out this island paradise just an hour from Brisbane.
Image credit: Yot Club