Maybe Sammy might have just been named best bar in Australasia for the second year running—but let's not forget where it all began. Maybe Frank is the woodfired pizzeria slash cocktail bar from the same band of hospitality heroes. And this month, they've brought back their all-you-can-eat pizza night, which gives you all the more reason to drop in and visit.
Hosted every single Wednesday, you'll be able to plough your way through as much of the carby good stuff as is humanly possible. Pizza at Maybe Frank is made to perfection, with dough that has been rested for between 36 and 72 hours. For your all-you-can-eat feast, there are 11 different pizzas to choose from, which look like the staple Margherita, a capricciosa shrouded in mushrooms and artichoke, a veggie Norma with mozzarella, eggplant and ricotta, and a crowd favourite four-cheese slab of deliciousness.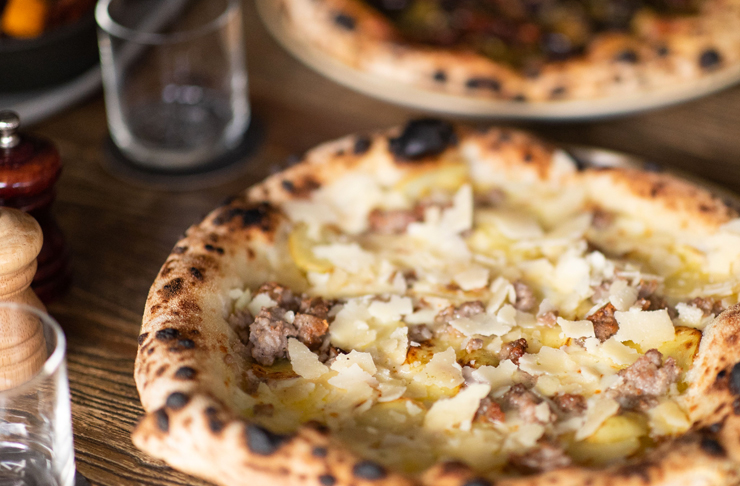 The all-you-can-eat deal comes in at $25 but, should you purchase a drink as well (we suggest you hit the $10 negronis or spritz), you'll be able to score your bottomless feast for a very cruisy $20. And to top it all off, you'll even get a mixed salad on the side and Nutella slider to finish things.
Head here for more info.
Planning a weekend feast? Here are the best places for a long lunch in Sydney.
Image credit: Maybe Frank