'Transforming' by You Si, 2012, acrylic ink on rice paper.

This coming Friday, 'Serve The People' premieres at White Rabbit gallery in Chippendale—and you are invited to come celebrate. Doors open at 6:30pm for the opening party, and with a stunning curation by the former Director of the Art Gallery of NSW, Edmund Capon, this art party is not to be missed.
Edmund Capon possesses an expert knowledge of both classical and contemporary Chinese art, and in 'Serve the People' he showcases some of the greatest art of the 21st century Chinese Cultural Revolution.
'Serve the People' is a Chinese slogan, which originated in the 1966-76 Cultural Revolution. The Chinese people were to serve the Socialist cause and artists were forced to adhere strictly to this mandate. Later in the 1980s, the 'opening up' was enacted, where artists were granted greater freedom in order to further China's image and income—and so a new cultural revolution began.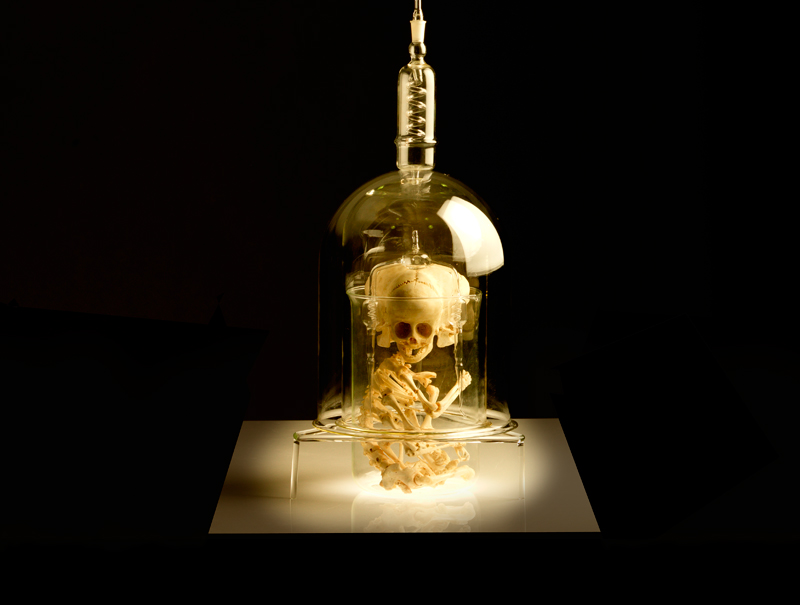 'Laboratory Three Headed Six Armed Superhuman' by Shen Shaomin, 2005, bones, bone meal, glue and glass.



'Nibbling Up Tomb Figures' by Sun Furong,2008, mixed-media.

Capon has chosen works that touch upon these significant cultural shifts within China, including: Chili's comic opera; Jin Feng's 100-year history, printed with old tank tyres and a broken statue of Mao; Yan Siwen's old-fashioned love story; and MadeIn's glorious multicultural mash-up.

'Red Star Motel' by Chili, 2009, print.



'A history of China's modernisation Volumes 1 and 2' by Jin Feng, tank tyres, marble and rice paper.
White Rabbit gallery is famous for its extensive collection of contemporary Chinese art, it holds one of the largest and most significant stables in the world and is founded by Kerr and Judith Neilson.

Address: 30 Balfour Street, Chippendale NSW 2008
Ph: 02 8399 2867
Opening Hours: Thursday to Sunday 10am – 6pm
'Serve The People' opening Friday the 31st of August
Images courtesy of White Rabbit.