If you're a hardcore peanut butter fiend, we're guessing you're well aware that Sydney is home to a dedicated peanut butter bar (a first of its kind in Australia).
Launched in 2017 and called Peanut Butter Bar, this place has been a sweet slice of heaven for the vast community of peanut butter lovers, dishing out all manner of peanut butter treats, with all things health-focussed, protein-heavy, preservative-free, gluten-free and vegan at the forefront.
Well, we've just got the scoop that this Leichhardt dessert spot is headed for an epic upgrade, entering a new era of peanut butter deliciousness via a slick new fit-out and a much broader, heftier menu that's set to inspire even the slightly nut-curious.
Launching in late November, Peanut Butter Bar will intro a suite of savoury ideas to their menu, in the form of peanut butter-laden American diner-style heavy hitters.
Expect a PBB Burger, which is essentially a maple bacon peanut butter burger with a secret housemade sauce, marbled beef patties and house-pickled cucumbers. There'll also be loaded fries and twice-fried peanut butter sweet chilli wings.
We're also in for boozy peanut butter cocktails, because—clearly, these need to exist. You'll need to add the Reese's Adults Only Freak Shake to your bucket list. It's a boozy chocolate shake made with specially sourced peanut butter schnapps, liquid peanut butter and Reese's Peanut Butter Cups. Two words from the one and only Charlie Brown for this one: good grief.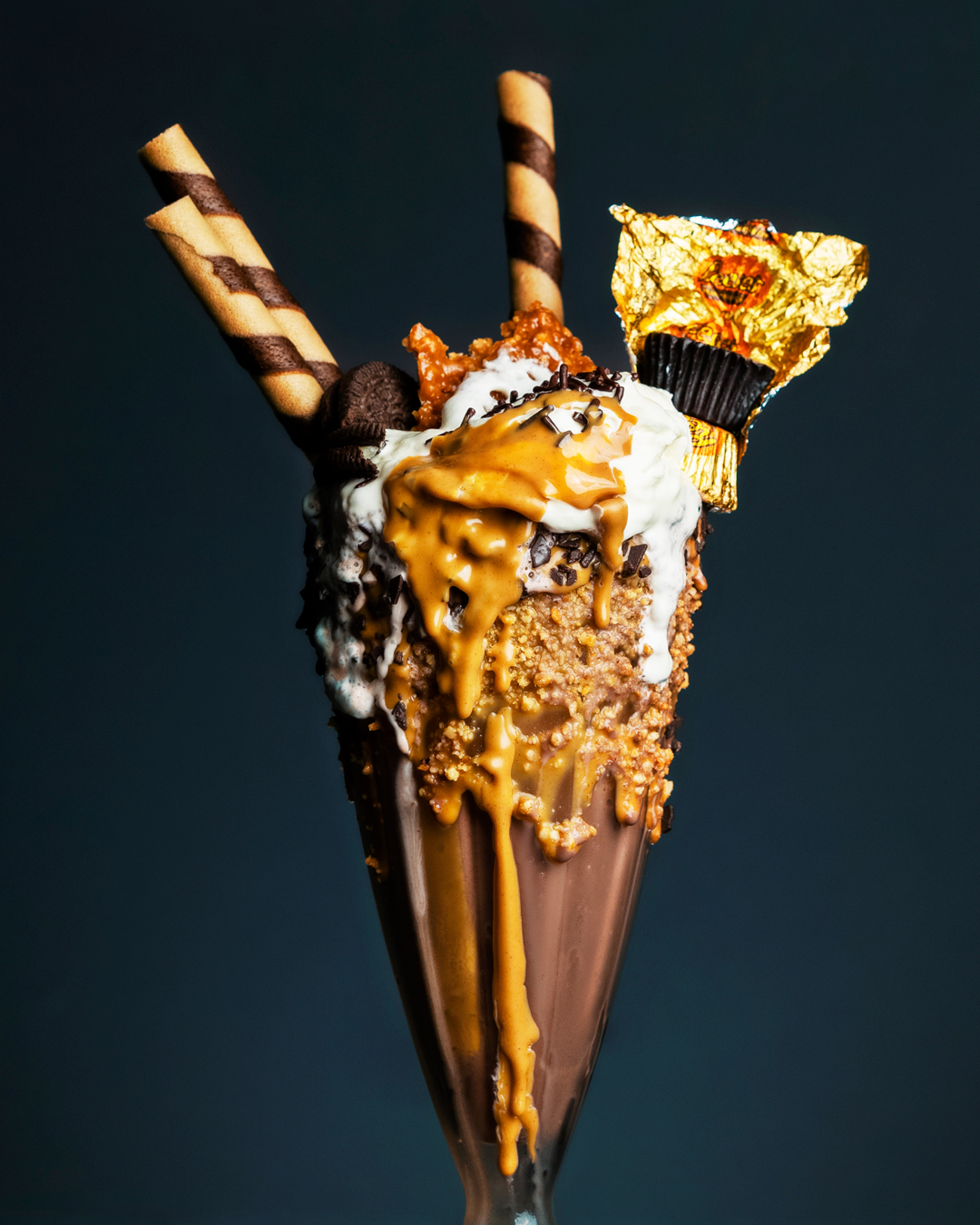 Vegans are all-set too. Peanut Butter Bar's new menu will feature a vegan burger and vegan loaded fries.
As for the thinking behind the menu additions, owner Christine Elbakht says, "We have created a devoted community of peanut butter lovers and now have a deep understanding of what they want and basically it has come down to—give us more peanut butter options."
All of the bar's beloved desserts are here to stay, including the now-iconic choc chip cookie skillet.
And while the original fit-out championed peanut butter's protein factor with gym-like interiors referencing the essence of Rocky, new interiors will hero the history of peanut butter and the peanut plant, with booth seating and neon signage, diner-style.
Peanut Butter Bar will close mid-November to undergo renovations, before reopening at the end of the month or early December.
While you're here, check out some of our hands-down favourite desserts in Sydney.
Image credit: Peanut Butter Bar