Okay fashion devotees, Vogue Fashion's Night Out is here. In its 4th year, things are getting bigger and better, and we have scribed your hit list for the evening's shopping events.
This coming Thursday, the 5th of September, shoppers and readers have the opportunity to enter the Vogue world, all via one of the globe's biggest fashion events. The Sydney CBD retail centre will come alive with live runways, beauty pop-ups, real-time cover shoots, performances by Vogue ambassador Danish songstress Oh Land, and exclusive shopping offers and VIP parties.
Oh Land features in this September's issue of Vogue and is the face of Georg Jensen. On Thursday night Oh Land will perform in the Castlereagh Georg Jensen store.
The celebrations will kick off at 5pm in Hyde Park with a public ceremony featuring some of Australia's biggest fashion stars, Vogue Australia editor-in-chief, Edwina McCann and Clover Moore, Lord Mayor of Sydney. With so many fashion events on the one night, here is our hit list for your little black book:


Calvin Klein [Westfield Sydney]
There is nothing sexier than a little Calvin Klein in your life and on Thursday you will receive 20% off all new season stock—yes! And if that wasn't incentive enough, from 5:30pm, at their level 4 Westfield Sydney Shopping Centre store, you can enjoy free champagne and a complimentary ck One Colour beauty consultation.


Ksubi [Westfield Sydney]
Over the last 12 years Ksubi has revolutionised our street-style world, and no wardrobe would be complete without Ksubi denim. On this auspicious shopping night Ksubi are offering 20% off storewide. And with new denim arrivals in store, plus the stunning AD/BC collection on the racks, don't miss this rare opportunity to snap up a Ksubi bargain.


Ginger & Smart [Westfield Sydney]
This beautiful Australian label is treating their shoppers to champagne, the opportunity to meet the gorgeous ladies behind the brand, Alexandra and Genevieve Smart, and 20% off for the evening! Plus, the first 20 customers will receive a gift with purchases over $200—so get in quick Ginger & Smart fans.


Incu [The Galeries]
Okay kids, Incu is offering 20% discount storewide, so that means 20% off Antipodium, A.P.C, Vanishing Elephant, Acne (pictured) and Rag & Bone—to name a few of the highly desirable brands on offer. Get to The Galeries stores quick smart.


General Pants Co. [Mid City]
The team at General Pants have been busy bees. They just launched the Mercedes Benz Fashion Festival 2013 and are keeping GP fans excited with exclusive new labels, including B.BAM and DAAN. On the night the Mid City store is offering 15% off new season denim.


Jac+Jack [David Jones]
Glorious spring is here (and not far off summer), and what does one need during these warmer months? Beautiful lights knits, soft cotton tees and perhaps a fine cashmere sweater—yes please! For your chance to win yummy cashmere giveaways, take part in the Jac+Jack in-store raffles.


Manning Cartell [The Strand Arcade]
Sister trio—Cheryl, Vanessa and Gabrielle Manning have brought a sophisticated voice to the Australian fashion scene. Classic cuts with strong, understated prints and beautiful fabrication lend a distinctive edge to this label. On the big night you can receive 10% off all Manning Cartell, so get to it.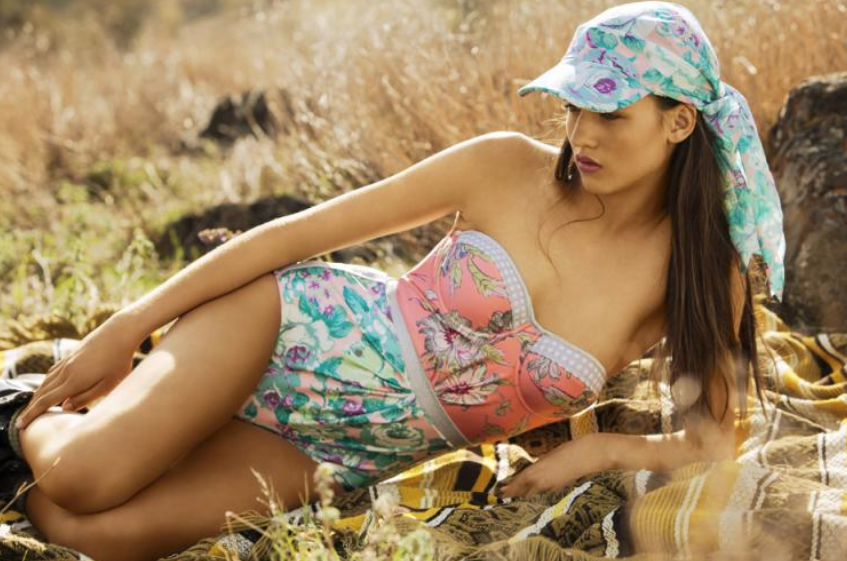 Zimmermann [Westfield Sydney]
Right, as mentioned above Spring/ Summer is here and so it is time to start thinking swimwear. I know, I know, are any of us ready for this baring of our bodies? Well, a sexy, cute swimsuit can only make one feel better and Zimmermann deliver on this request every time. While perusing the racks of bikinis and one-pieces, grab a lovely complimentary drink and gift bag—fabulous!

Additionally check out events at these stores:
Cartier is premiering its Paris Nouvelle Vague jewellery collection; Christian Louboutin's limited edition shoe is available at Westfield; Diane von Furstenburg is offering up to 50% off; Florsheim shoes have 30% off all men's and women's footwear; Gorman you will find 20% across The Galeries store; Leona Edmiston is offering a $50 voucher with purchases over $150; MaxMara is giving away beach bags with purchases over $200; and The Corner Shop, along with offering champagne and macaroons, is offering 10% off their favourite designer labels.

Image credits Vintage Vogue: Pleasure Photo (Photographer Erwin Blumenfeld)
Image credit Manning Cartell: Moulin Frock