Growing up as a kid in the '90s meant a whole bunch of great things: Harry Potter books, the first Toy Story movies, the reckless abandon of riding your bike until dark with your neighbourhood buds. However, some parts of your childhood were not so charmed. Read on for thirteen things that scared you as a kid, and how they affect you now.
1. Quicksand
What scared you then:
Thanks to The Princess Bride, you thought quicksand was going to be a way bigger problem than it is IRL. You practised breath-holding manoeuvres in case you ever accidentally got sucked up in it and had to wait for someone hunky to wrap themselves around a tree vine and scoop you back to the surface.
What scares you now:
The reality that Cary Elwes is A) not going to be rescuing you anytime soon and B) no longer 24 years old.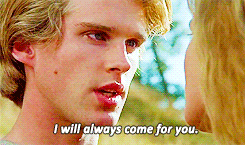 2. Matilda
What scared you then:
Miss Trunchbull locked kids in closets with nails poking out at every angle, threw them around by their pigtails and made that little kid eat gross cake in front of the whole school.
What scares you now:
Now you're the one eating cake, and trying not to demolish the whole thing.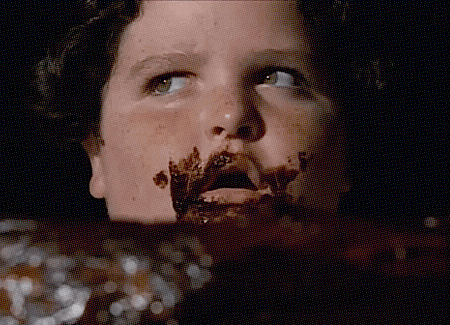 3. Furbies
What scared you then:
If these bad boys had been featured in Toy Story, they totally would've been written in as the evil toys plotting to murder their humans in their sleep. They're still creepy.
What scares you now:
That they can rock fake eyelashes way better than you can, and had advanced emotional reasoning, which you are still working on.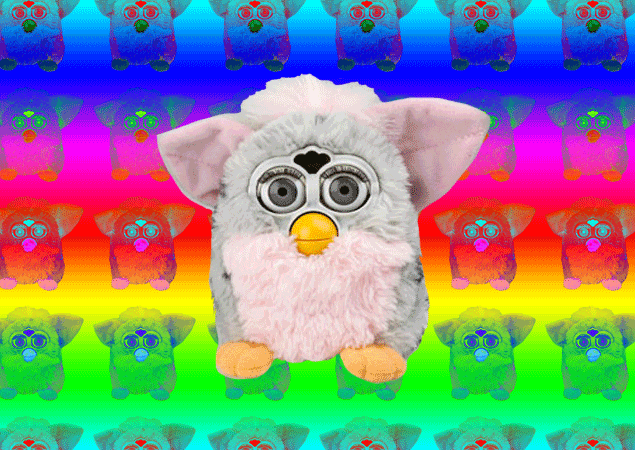 4. The School Dental Van
What scared you then:
Sitting outside the van on a crate waiting for your name to be called, watching scarred children leave from the other door with their eyes glazed over. Who knew what a 'filling' was and how painful receiving one would be?
What scares you now:
How much fillings cost now that you're paying. And the fact that you now need to fork out for health insurance.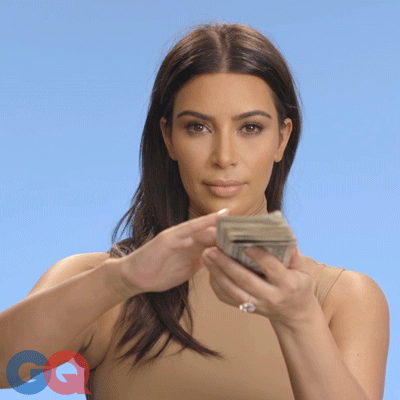 5. Spa Filters
What scared you then:
Your siblings insisted that if you put your head underneath the water your hair would get caught in the bubble things and you'd drown without anybody to hear your gurgled screams.
What scares you now:
The possibility of chlorine messing with your platinum blonde salon job. Also, catching STDs from the manky spa water.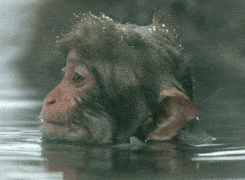 6. Willy Wonka
What scared you then:
That psychedelic boat trip scene when Wonka is just sitting there and all the lights are going cray/child murders.
What scares you now:
Mortality. RIP, Gene Wilder, we love you.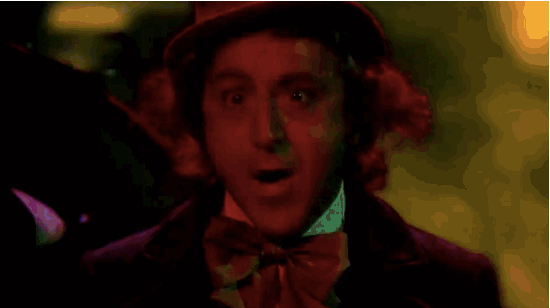 7. Getting Lost While Grocery Shopping
What scared you then:
Getting lost in the aisles, or being ready to go at the cash register with a week's worth of fruit, vegetables and Pizza Shapes and your mum runs off to fetch something at the last minute and being left frantically scrambling your mind for excuses as to why you can't pay for all of this food and someone is behind you with lots of food waiting and will you go to jail and how long does it take to pick up a tin of Milo??? MUUUUUMMMM!!!????!?!?
What scares you now:
Running into your high school crush while you're wearing pajamas loosely veiled as outside clothes. (There's casual and then there's Coles casual.) Also, the new Pizza Shapes. Come on, Arnott's.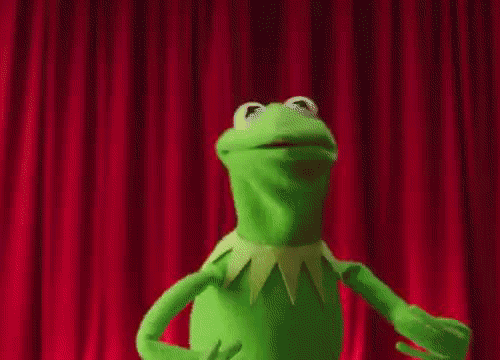 8. TV Scheduling
What scared you then:
Your video tape recorder not working and ending up with an incomplete recording of whatever the Sunday night movie was that week, or getting called for dinner early and missing The Simpsons.
What scares you now:
Sitting down to catch up on The Bachelor only to find your internet connection throwing an impromptu fit. Is this you? Catch up here.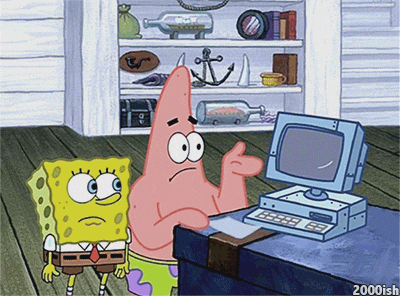 9. The Little Mermaid
What scared you then:
Ursula and the worm-people — so many innocent souls.
What scares you now:
The gaping plot holes. Why didn't Ariel just write a note? Also, is a man ever really worth that much, girl?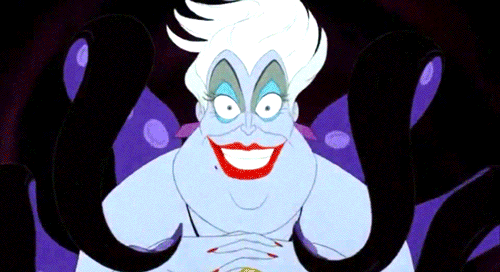 10. Forgetting Your Hat At School
What scared you then:
Getting caught by the teacher and being made to sit in the library while all your mates were playing handball.
What scares you now:
Oh, just this little thing called SKIN CANCER. Also, why do I have wrinkles already?
11. Playing Handball And Accidentally Getting Really Good
What scared you then:
By some stroke of luck, you're in the ace square and there are thirty kids watching, waiting for you to fail…
What scares you now:
The fifteen-year-long deterioration of your hand-eye coordination.
12. The Witch From The Wizard of Oz
What scared you then:
The Wicked Witch of the West is bright green, cackles, can disappear at any moment and she will steal your dog. You probably had nightmares for years and had to run like crazy to light switches after dark for fear of being followed by her swooping through the air on a broomstick.
What scares you now:
Movie special effects from 1939.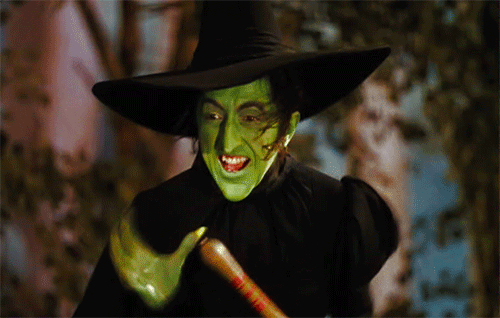 13. The Social Media Minefield
What scared you then:
Worrying about accidentally leaving someone out of your Top Friends list on Myspace or missing peak MSN goss because your mum wanted to make a phone call.
What scares you now:
Sharing a brunch snap too many Saturdays in a row. JK, you don't care.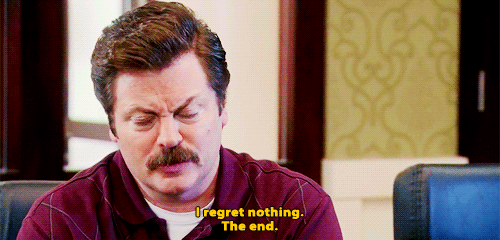 Image credit: Giphy and Oh My Disney.