Summer is here, the mercury is on the rise and Brisbane is turning up the heat. Thanks to our friends at Youfoodz, we're bringing you this bumper list of the 50 Best Things To Do This Summer.
While you're off galavanting around town dying to tick off all 50, Youfoodz is freeing up a stack load of time, pre-preparing delicious, convenient and healthy meals—perfect for when it gets too hot to be outside and you need to just collapse on the couch with Netflix, the AC and great food.
So, Brisbane, what are you waiting for?! Here's 50 things to make this your best Summer yet. Let's do this!
1. Go chasing waterfalls. Summer is all about swimming under waterfalls and feeling like a mermaid.
2. Eat all of the gelato at La Macelleria because calories don't count in summer.
3. Pack a picnic and get out into the great outdoors.
4. Hit up Laneway Festival.
5. Or FOMO Festival. Because FOMO is the worst, amiright?!
6. Get your LOLs quota filled by seeing Hannibal Burress at the Tivoli.
7. Hit up all of the outdoor cinemas. Like this one at Brisbane Racing Club.
8. Or, watch a Christmas movie in the park, like Elf or Love Actually.
9. Woodford Folk Festival is back, so check it out, obviously.
10. Check out QAGOMA's free exhibitions and feel all of the culture feels.
11. Pack an esky, a picnic blanket and a DIY cricket set for a day in New Farm Park.
12. Go coastal with these epic secret beaches.
13. Try hip-hop yoga, because why not?!
14. Check out the Twilight Markets at The Workshops Rail Museum.
15. Release your inner child with Disney Trivia.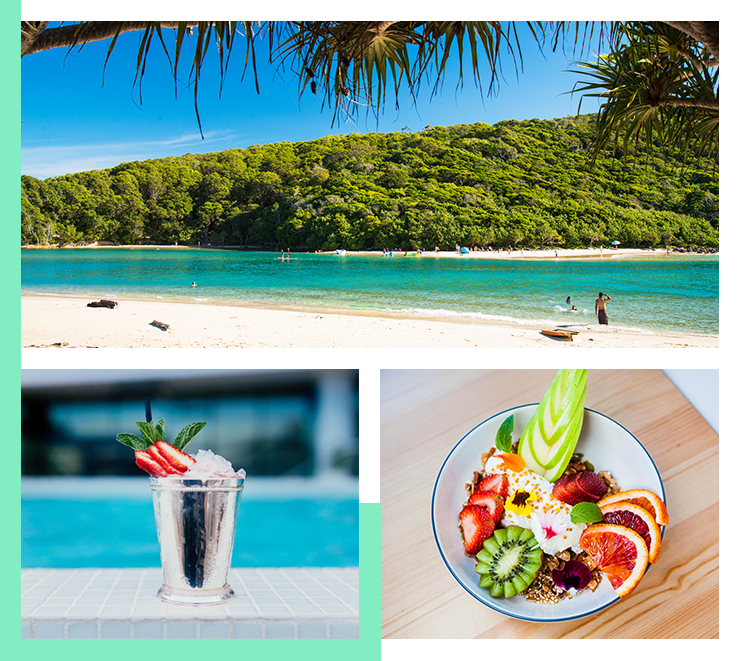 16. Get amongst the vegan festivities with this pot luck picnic.
17. Take your pooch on one of these epic walks.
18. Or hit up one of these dog friendly beaches.
19. Get your tan on at one of Brisbane's best roof top bars.
20. Or lunch like a lady with high tea under the frangipanis.
21. Chill with the air con on and a big selection of youfoodz so you never need to face the summer heat.
22. Climb Mt Coot-tha and remember how darn pretty Brisbane is.
23. Make like a tourist a check out Brisbane from a different viewpoint on the Story Bridge Climb.
24. Buy a whole watermelon, find a spot near the river and eat it with a spoon #SummerGoals .
25. Get your shop on anywhere with air con.
26. Throwback to the 90s when Dinosaur Jr rolls into town.
27. Flex your 90s knowledge even further with Seinfeld trivia.
28. Get aboard the no pants train ride, because it's hot…?
29. Pretend you live beachside and hang out at Streets Beach.
30. Binge on Netflix, because when else will you be able to?
31. Save time cooking by not cooking with youfoodz
32. Cuddle up with some cats at a cat café.
33. Show your pooch the love it deserves while you're on hols with a visit to a dog-friendly café.
34. Rent a kayak and hit the Brisbane River.
35. Or, get your adventure on and go night kayaking.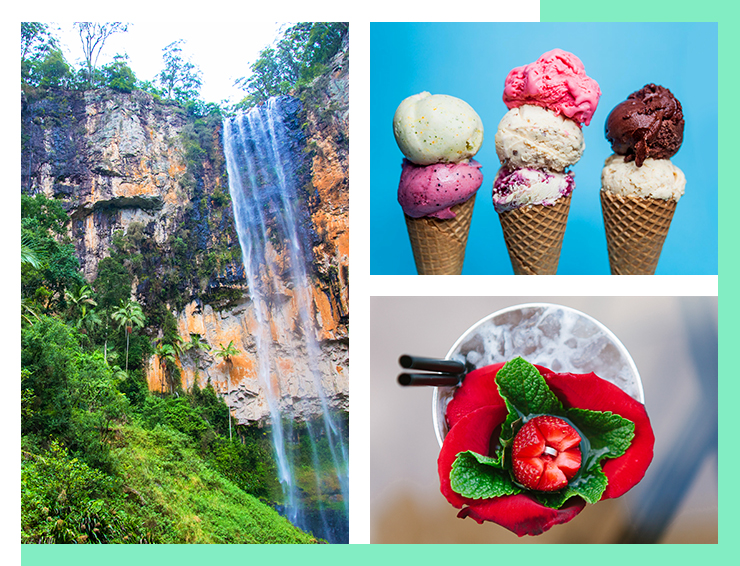 36. Hit the Kangaroo Point stairs and reward yourself with a cheese-filled picnic at the top!
37. Get cuddly with koala's at Lone Pine Koala Sanctuary.
38. Snakes, too.
39. Save all that time you spent 'trying' to learn to cook by ditching the idea, cracking open a few bevvies and ordering a box of youfoodz.
40. Trek it to the Gold Coast hinterland and chill in the jungle.
41. While you're there, take a dip in the delightfully refreshing Cedar Creek Falls.
42. Pretend you're in Tuscany with a day trip to Sirromet Winery. Close enough, right?
43. Hang out with baby sharks, or, have a mighty fine BBQ at Colleges Crossing.
44. Day trip it to Ipswich and check out Rafter and Rose, at Pump Yard Brewing.
45. Get your DIY on with a trip to Brookfield Garden Centre and pimp your garden.
46. While you're there, chow down on the epic cheese boards at Wild Canary.
47. Take a dip amongst the lily pads at Enoggera Reservoir.
48. Traverse across all of the different landscapes at Mt Coot-tha Botanical Gardens.
49. Swim amongst the shipwrecks at Moreton Islands.
50. Get your jet ski on at Redcliffe.
Image credit: Ariana Gillrie, Brooke Darling, Hayley Williams
This article is sponsored by youfoodz and endorsed by The Urban List. For more information on our editorial policy please click here.