French food, like French style, French parenting, and the collective French BMI has a mysterious allure. Thankfully, unlike other Frenchy-cool styles of behaviour, you do not need to know the secrets of the perfect croque monsieur or croissant to be able to enjoy one.
Is it any wonder we're head over heels for French cuisine in all its glorious pastry filled, butter smothered, confit'd iterations?
Brisbane is home to some top-notch French restaurants and cafes, serving up all the best French dishes—and then some. If you can make it through this list of French dishes you should have eaten in Brisbane without letting out a throaty 'ooh la la', you're stronger than some.
Embrace your inner desperado Francophile by diving headfirst into a bowl of coffee at Chouquette, paired with a plain old pain au chocolat, preferably dipped in to the coffee for max French-ness. Look at you.
Ahhh, foie gras. Hard to pronounce without sounding like a douche, but nether-the-less a winning French dish worth hunting down. Boucher serves its version with brioche and port jelly.
Steak frites is a French bistro favourite. The Apo offers two-for-one steak frites on a Tuesday, which is mighty decent of them.
The raclette special at Greenglass will stop your heart in the best possible way (and possibly the not so great way, too).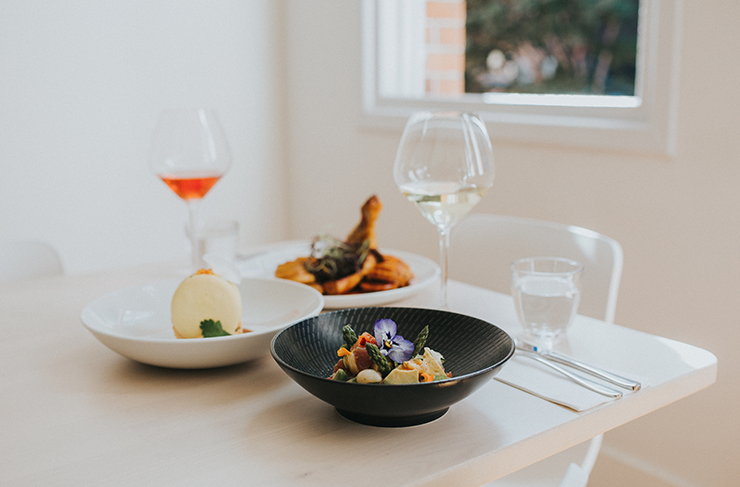 The French are famous for their tartes, and we're not talking about Bridgette Bardot. Montrachet's caramelised onion tart with rosemary praline, sheep's milk curd, celeriac, and apple vinegar is a fine example.
Start the day with the hearty, decadently cheesy croque monsieur at The Cheese Pleaser.
Madame Rogue is a Brisbane bistro dedicated to all things edibly Française. Kick off with the escargot in garlic butter, then move on to the coq au vin with lardons, mushrooms, and Paris mash. Mon dieu!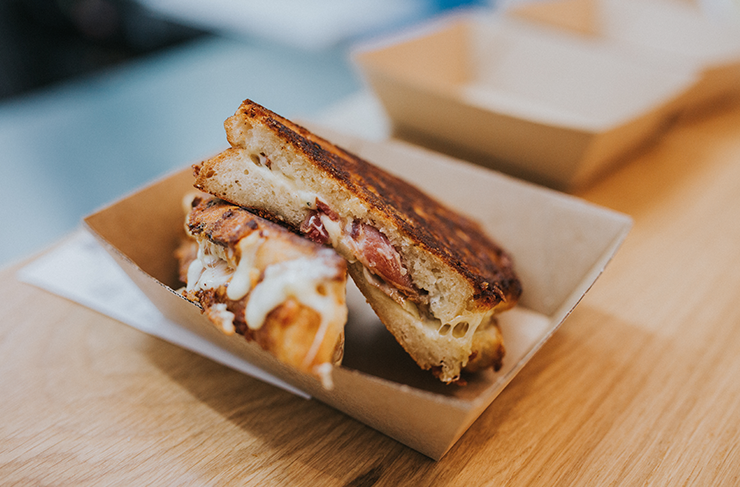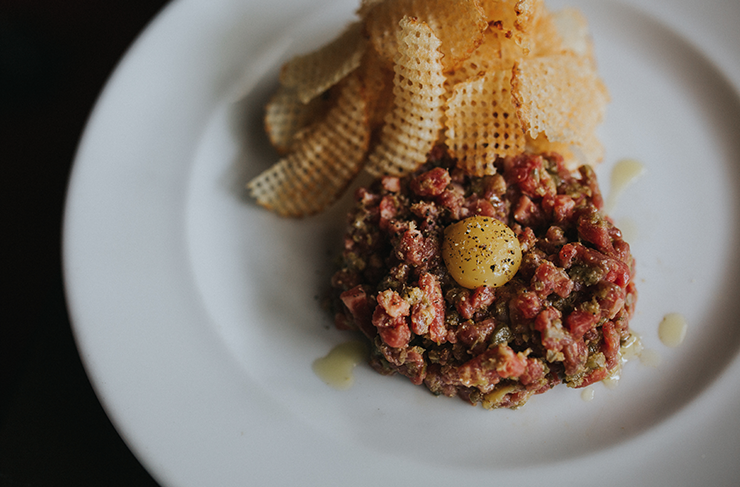 C'etait magnifique! But, if you've now a food baby the size of Paris, here's a few leisurly walks to walk it off.
Image credit: Hayley Williamson