With the mercury showing no signs of dipping anytime soon, we have just the thing to cool you down this summer. Enter: FroPro's all-new sugar-free, guilt-free ice cream.
The FroPro Singles range taste and feel like the chocolate-coated ice creams you know and love, they're just a helluva lot better for you, containing substantially less calories and way less sugar. There's nothing better than a treat yourself moment sans guilt.
It's the first of its kind to hit Australian shelves and better yet, it's 100% Australian owned and made.
They're debuting three new drool-worthy and highly-addictive flavours including Double Chocolate and Salted Caramel that are both only 150 calories per single, and a plant-based Classic Vanilla single made from coconut milk that is 100 per cent sugar-free and just 160 calories. They're seriously the ultimate summer crowd-pleaser.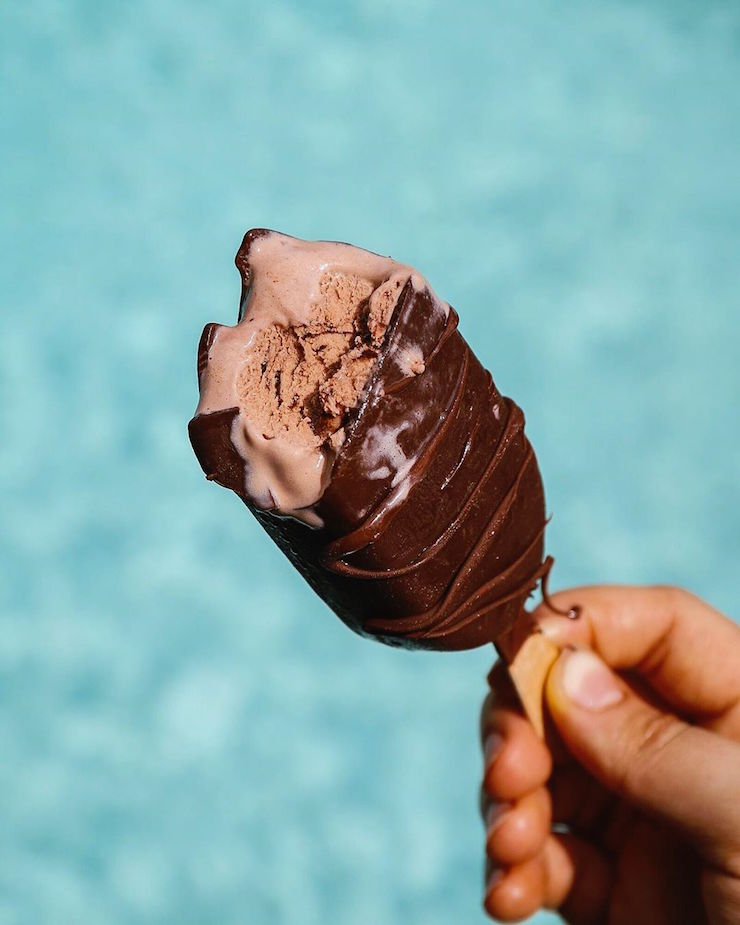 Better still, FroPro is the perfect way to level up any dish. Think banana pancakes loaded with chocolate ice cream and topped with strawberries or drizzled over your morning oats. Eating healthy never tasted so good.
Expect to see the FroPro Singles range lining your local Woolies shelves alongside their already hugely popular tubs. We might just have to grab both.
Image credit: FroPro Instagram
Urban List has affiliate partnerships, so we may get a share of the revenue from your FroPro purchase.