Brisbane's mania for American restaurants shows no signs of letting up yet, which is why the newest American-style eatery to enter the fray, Ben's Burgers in Fortitude Valley, will be welcomed with open arms by Brisbane's burger lovers. Taking the spot formerly home to much loved Winn Lane hole-in-the-wall, Flamingo Cafe, if the opening weekend crowd at Ben's was anything to go by there'll be no shortage of affection for this new Brisbane burger joint.
The hip brainchild of Ben and Nick Chiu, brothers and co-owners of Apartment menswear in the CBD, Ben's Burgers has the feel of a real American diner, without the retro kitsch. And we think they're onto a winner.
The Ben's Burger's menu is as stark and unfussy as the fit out, featuring only three burgers, and all three have stuck firmly to the traditional burger-making rules. There are no fancy pants adornments between the buns here, just beef patties (or mushroom if you fancy), plus pickles, mustard, onion, cheese, tomato, and some tasty additions (jalapenos, mayo, candied bacon). And the buns are brioche, as they should be.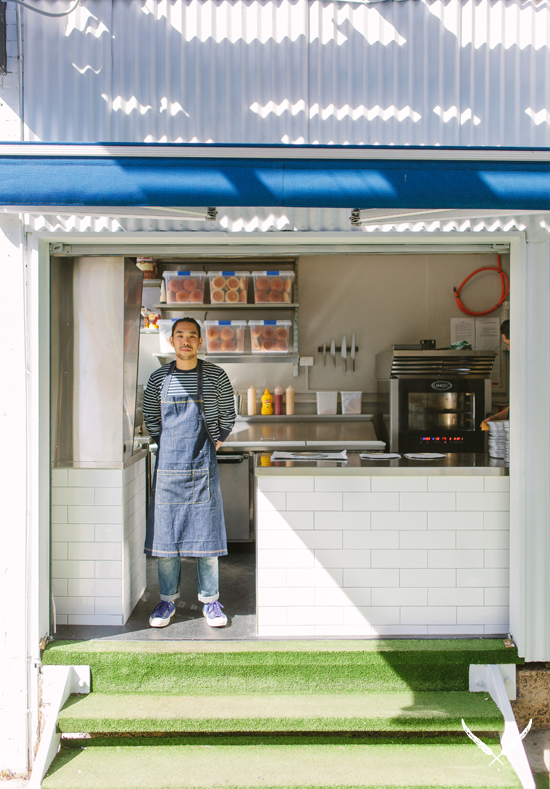 The drinks are all-American too, with tap beer served in frat-party cups, and house-made cherry cola and ginger ale and milkshakes to pick from. For dessert there are brownies and pecan pie, with ice cream on the side if you want it. (We do.)
There's also a salad of the day, and gluten-free burger buns available.
Ben's Burgers is also open for breakfast from 7am everyday, serving up three kinds of breakfast burgers: A bacon and egg burger, a sausage and egg burger, and the Elvis burger—a bacon, peanut butter, banana, and maple syrup monster. They also do a selection of toasted brioches with your choice of filling (including Nutella—good move) and muesli, as well as coffee, tea, OJ, and green smoothies.
Ben's Burgers is a refreshing change of pace for Brisbane's burger restaurant scene; Valley kids will appreciate the opening hours (until 2am on Friday and Saturday nights), and the '90s jams Ben's is pumping out.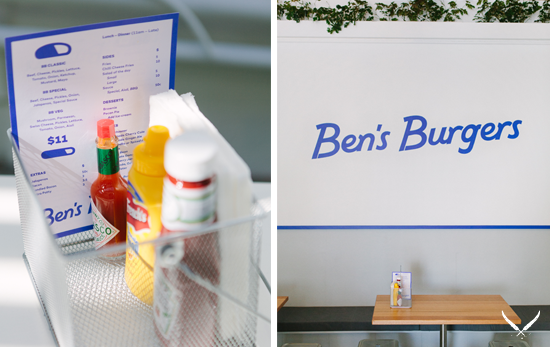 Have you been to this new Brisbane burger spot? Let us know what you thought in the comments below!
Image credits: Daniel Maddock