Now that we've had time to process the highs and lows of the sartorial deluge that is the annual Met Gala, and we've recovered from the mild concussion we suffered when we spotted Katie Holmes (see below) and face-planted our laptops, it's time for us to pick apart our favourite beauty looks from the event — and steal some good beauty juju from the ladies who did it well.
Gisele Bundchen
Analysing Gisele's beauty 'look' is a redundant exercise for the most part, 'cause it's kind of just her face, but, regardless, we'll take what tips we can from this Brazilian babe-zilla. Feathery falsies, dewy apples, a natural looking tan were all she needed to rock the catwalk and give all the glory to her Fred Leighton earrings.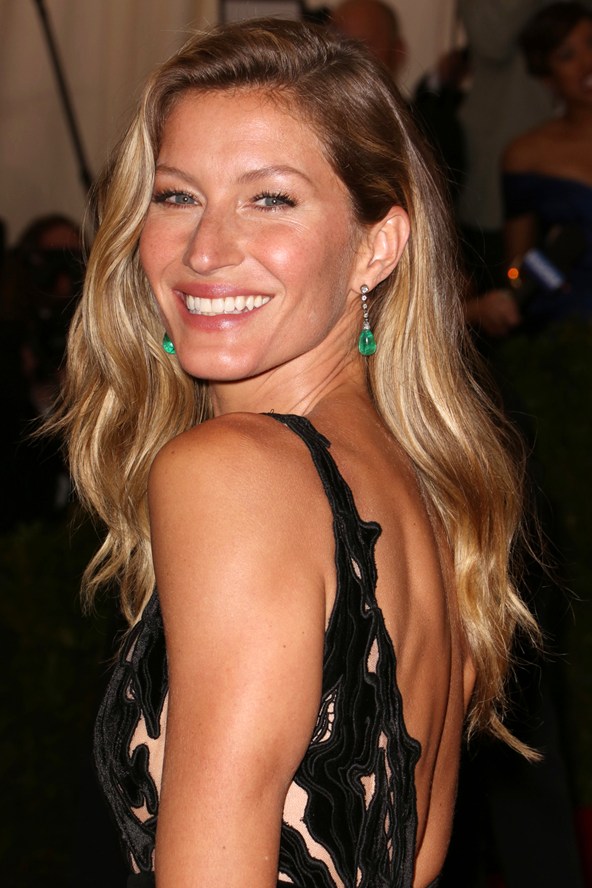 Georgia May Jagger
Her face might be a bit of a one-trick pony, but it's a good trick. A dramatic winged eye with flushed lids and an equally rosy kisser took Georgia May to the next level. Plus, her hair rules.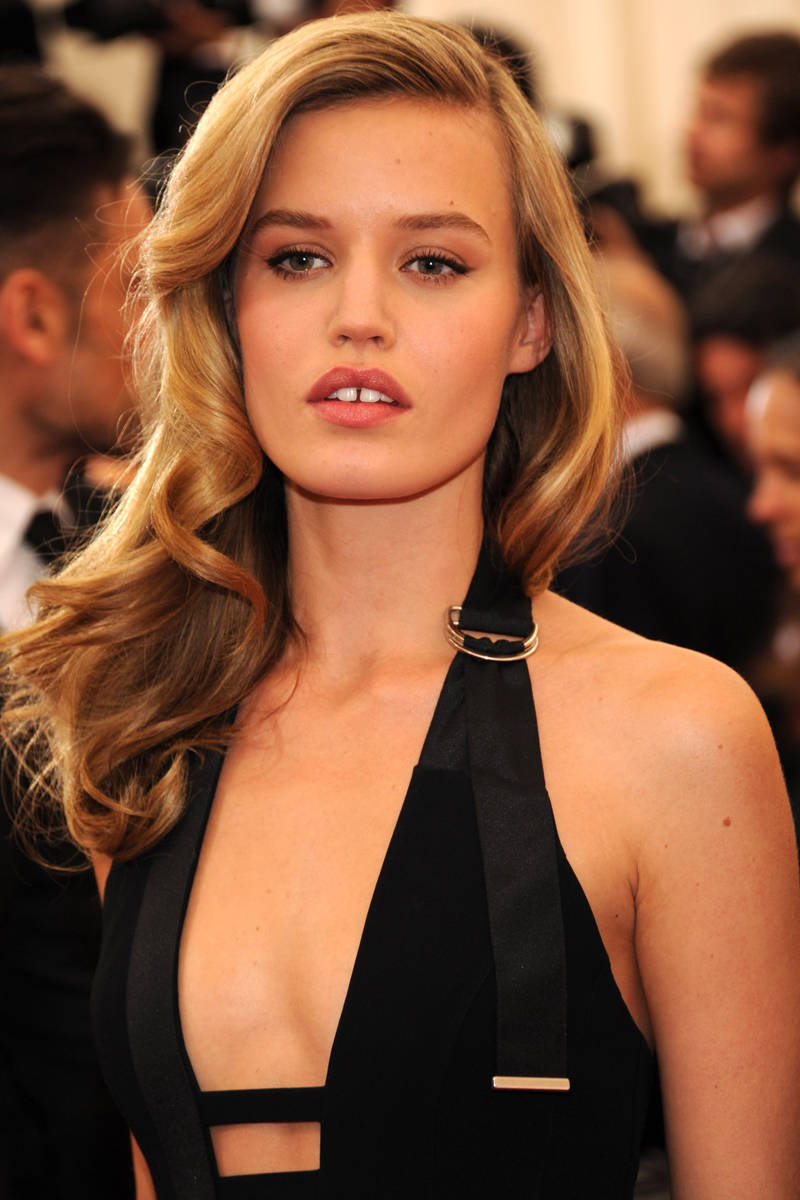 Emma Stone
We predict Emma Stone's beauty look will spawn a million copycats. Her coppery lids, matched perfectly with innocent candy pink lips, were the perfect foil to her ginger braid and green eyes, not to mention her Thakoon dress. There were calls of 'too casual', which may be true for the event, but regardless this look was a wearable standout.
Leighton Meister
While she may still be clinging to the ombre hair thing, Blair Waldorf looked equal parts cool and pretty — a tough ratio to nail. Her cool taupe smokey eye was a lesson for brown-eyed lassies everywhere (note to self: get better at tracing your waterline), while the rest of her look was down-played, but fresh. We likey!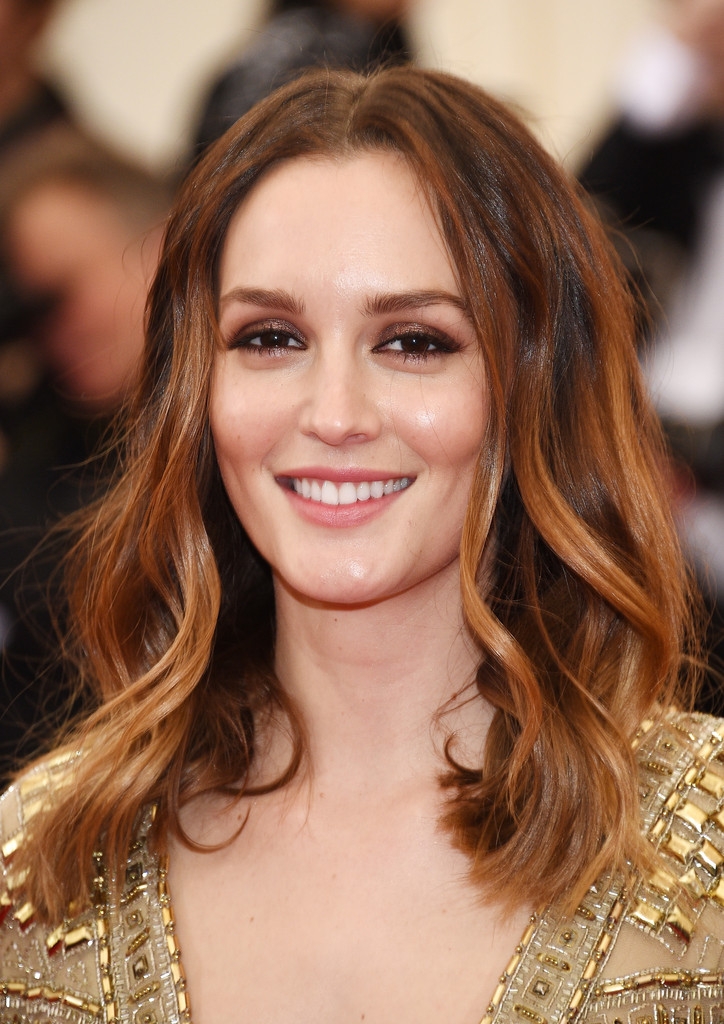 Karolina Kurkova
Offsetting that Marchesa dress, Karolina kept it super simple above the neck, with slicked hair and subtle neutral tones. This girl knows how to contour like a boss.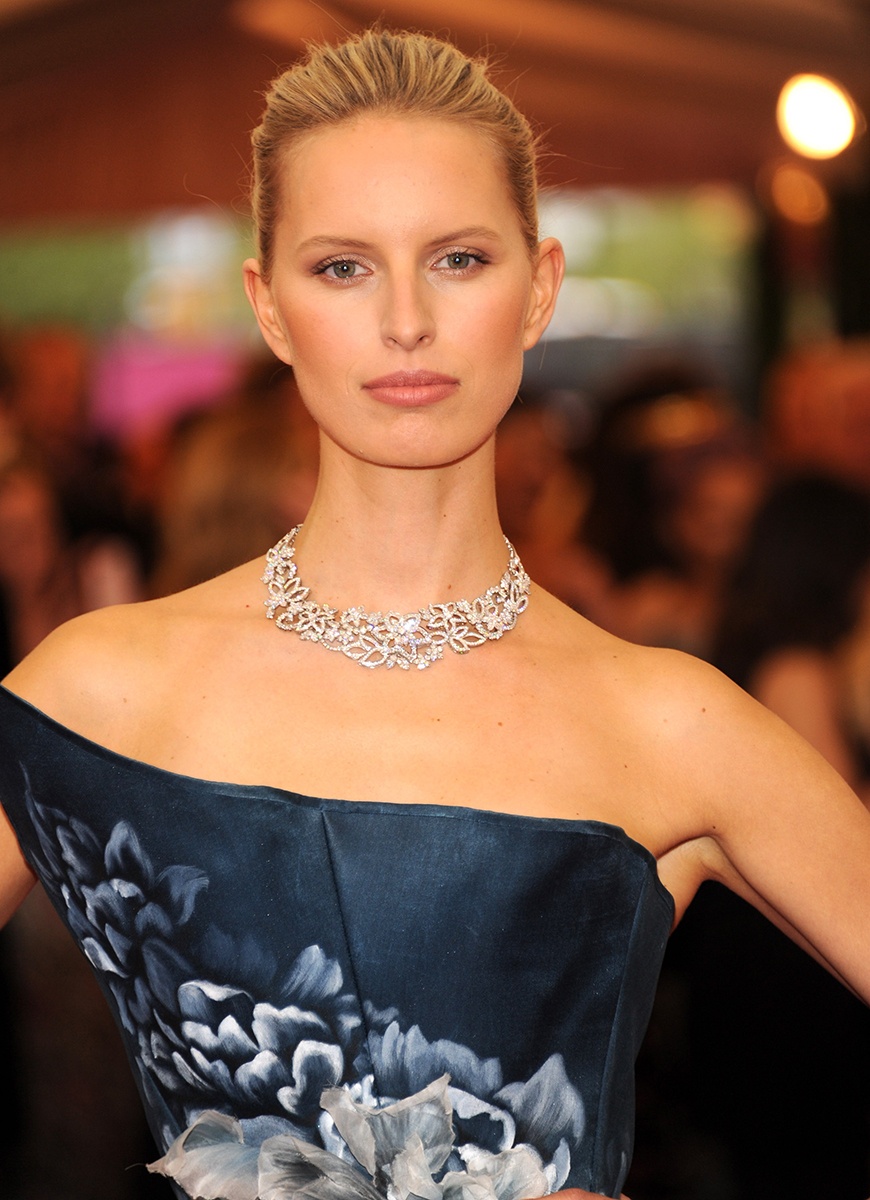 Amber Heard
Johnny Depp's new squeeze was working a matte terracotta lip and perfectly coiffed eyebrows, and she looked good. Her bone structure probably helped a bit. Who? Us? Jealous?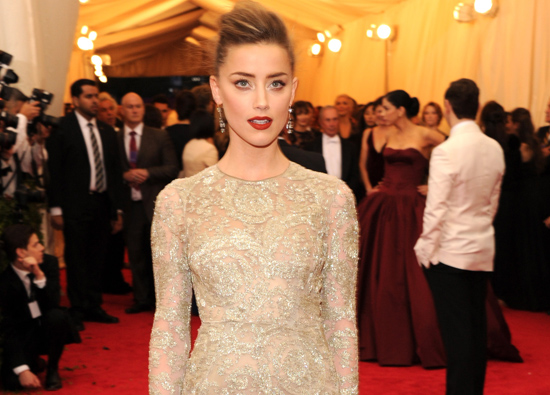 Kate Mara
Kate set her new blonde 'do off with perfectly lined eyes, nude lips and what might be the most ideal blush/bronzer application of all time.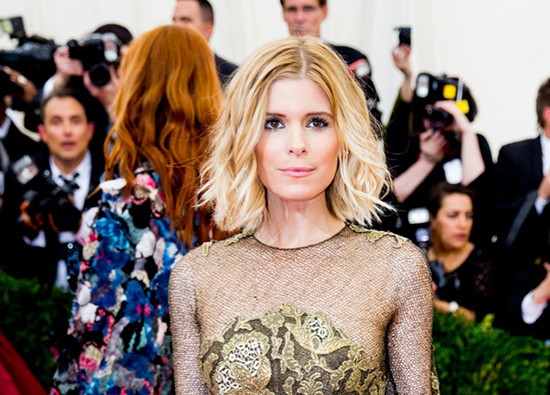 Joan Smalls
The good thing about the Met Gala is that you can take a beauty risk without everyone thinking you've been smoking cr*ck in the limo' before you pulled up outside (i.e. Nicole Ritchie's hair). Smalls pulled off her bright purple lip with gothic aplomb, and while this isn't one we'll be rocking anytime soon, we take our hats off to her wearing it like it ain't no thing. She's also giving good side braid.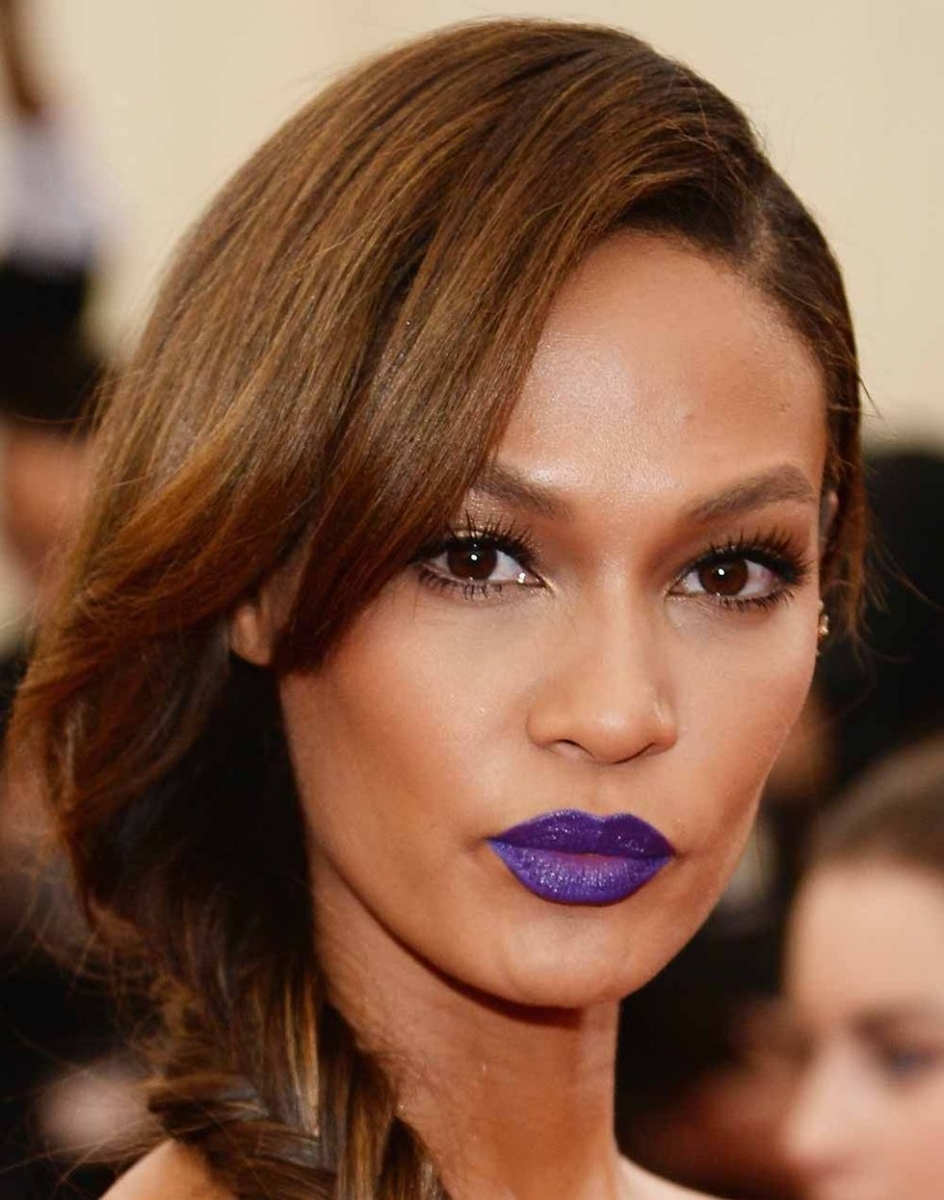 Dishonourable Mentions
Rihanna
We usually at least understand, if not appreciate, the look RiRi is going for, but it was hard to fathom her trashy crop top and bitsy birds nest mess hair combo.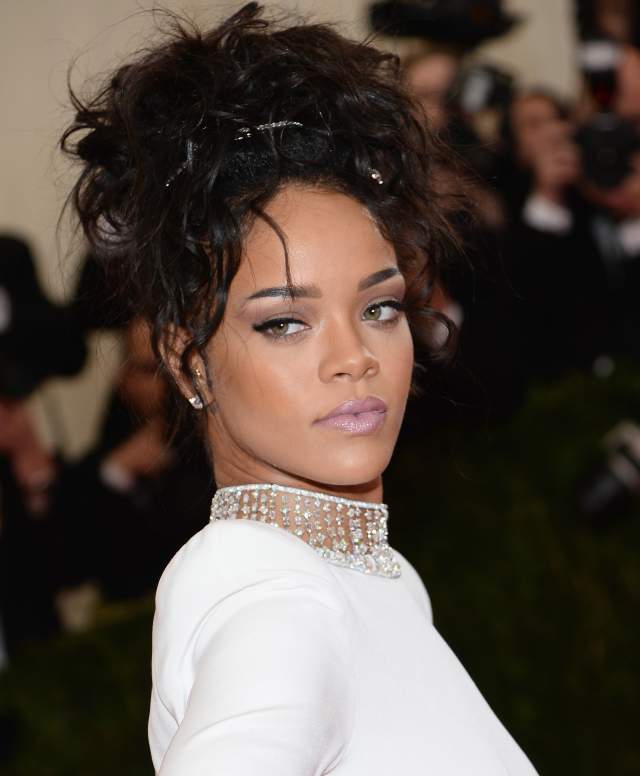 Katie Holmes
There was something about the rumpled dress, teamed with the equally rumpled hair that left Katie looking like a royal mess.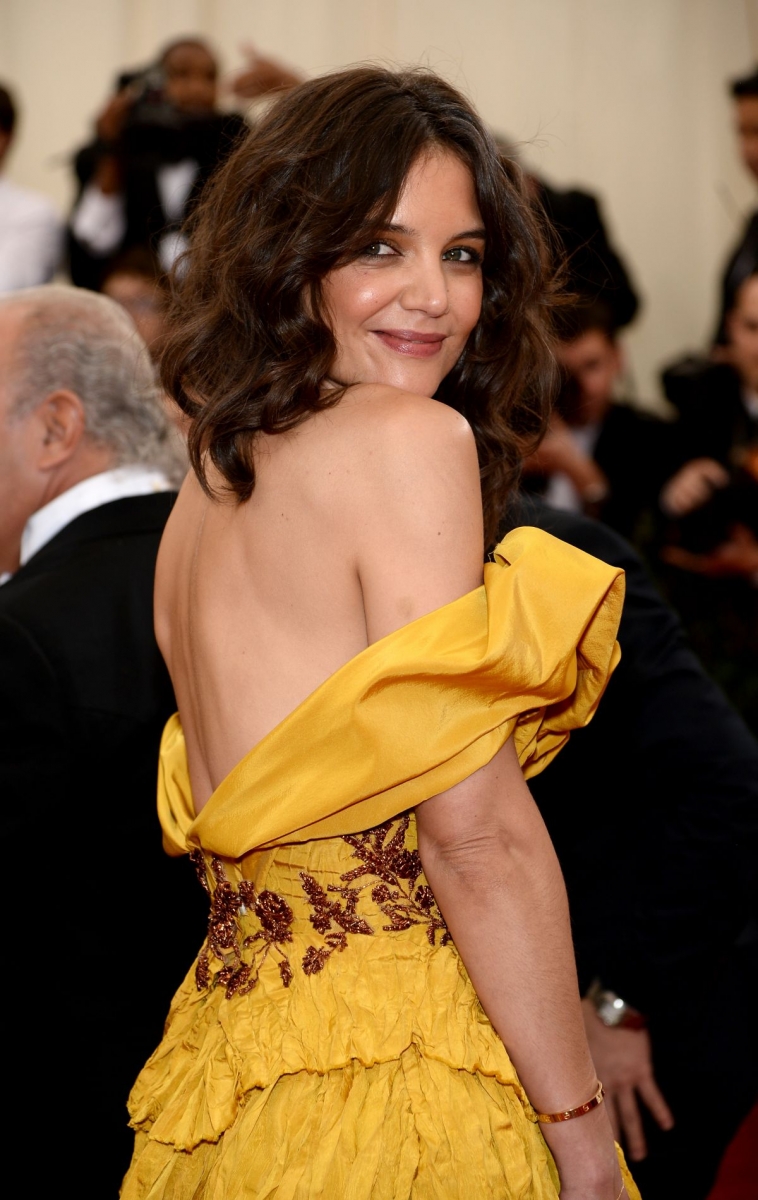 Image credits: Because I am Fabulous, Vogue, The Zoe Report, Vogue, Modellina, The Gloss, Phunu Today, Dark Room, The Gloss, Celebzz