We love coffee. We need it. Monday (and, ahem, every other day) just wouldn't be the same without a cup in the morning. There's really no other way to spin it. We're addicted.
One of the best parts of our job, here at The Urban List, is discovering the best coffee in Brisbane. And, happily, we've got a serious contender in Elixir Coffee.
Our friends at Elixir, in Stafford on Brisbane's Northside, have been keeping their customers happy for over 4 years. The café has garnered a bit of a cult following among locals, and for good reason. Elixir has amazing coffee, scrummy food, a relaxed atmosphere, and friendly staff, AND they roast all their beans onsite, in the roastery next door. They are the real deal.
Owned by Jason and David Narciso — brothers with a hefty coffee pedigree — Elixir is all about our favourite bean: drinking it, eating it, selling it, and teaching enthusiasts about it — coffee lovers are in good hands.
With more than 13 awards under their well-caffeinated belts, the guys at Elixir will even help you take your coffee fixation to the next level by delivering straight to your door thanks to their nifty online shop (and free shipping throughout Australia for purchases over $45!). And, if leaving the house for your weekend coffee just seems too hard (it was 23 degrees and sunny, today! Torture!), their Elixir pods will fit in to your Nespresso machine, so you have no real excuse not to be sipping on the best coffee in Brisbane, all year.
Don't live close by? Never fear. Elixir's recent partnership with Paleo Cafés Australia-wide (as their coffee supplier, natch) means you don't necessarily need to live on the Northside to get your hot little hands on a cup (or three) of the famous Elixir brew.
And, if coffee isn't really your bag (we're sorry, we can't be friends), then you're still in luck, because Elixir Coffee also does some mean foodstuffs for breakfast, lunch, and snack-time, too. Our recommendations? We couldn't go past the braised beef cheek with polenta and fennel; the roast pear with honey and goats cheese salad; and buttermilk hotcakes with blueberry compote, vanilla bean mascarpone, and maple syrup). Y-um.
Grab a table in Elixir's newly renovated café and settle in for long chats over the delish menu, and oodles of some of the best coffee in Brisbane.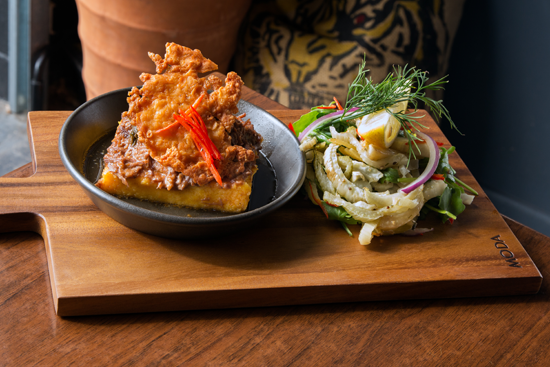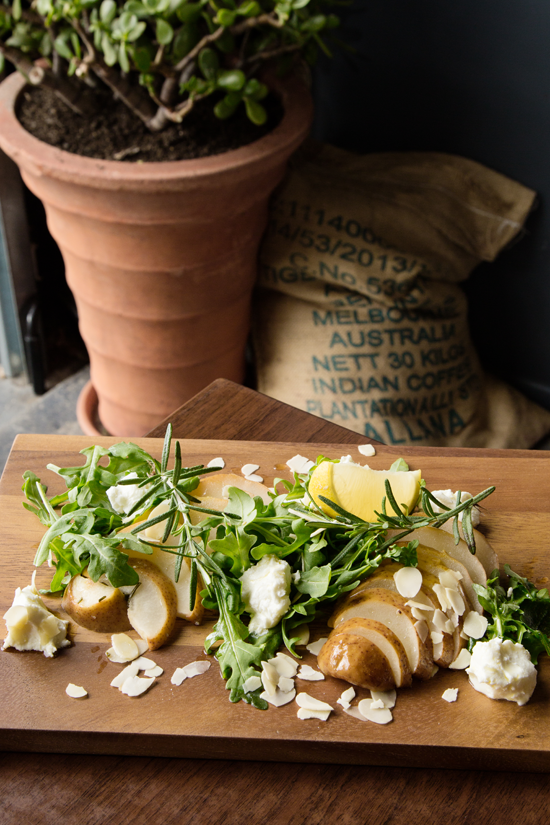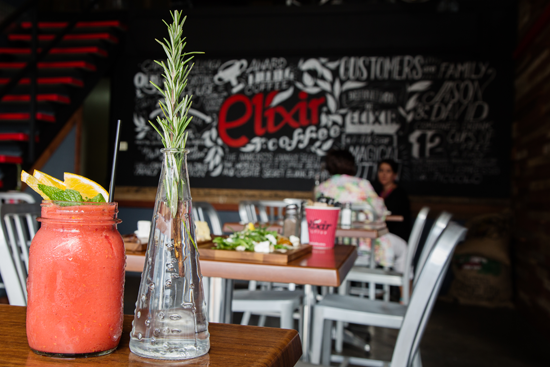 Image Credit: Elixir Coffee
TUL Note: Today's List Love post is proudly sponsored by Elixir Coffee and endorsed by The Urban List. Our sponsored posts will never be a secret — the List Love seal will be stamped on any sponsored material you see on the site. Thank you for supporting the sponsors who make The Urban List possible.