Hamilton's Eat Street Markets are your new favourite weekend haunt and the bane of your personal trainer's existence. Eat Street is a tasty leftover from last year's Containerval Festival and appears to be getting more tantalising by the week. More seating, more parking, more stalls — more everything!
Chances are you've heard about this culinary wonderland, where you can eat your way around the world beneath glittering garlands of fairy-lights. Some 80-odd shipping containers have been converted into little hot-boxes of food and fashion, with something on offer for every dietary constraint or fussy palate.
It can be hard to know where to start in this foodie forest, so here's a guide to navigating through the canopies of poffertjes and undergrowth of okonomiyaki.

The Food
You can get a lot of Banh for your buck at the Eat Street Markets, where plates generally set you back $5–$15. With offerings including sticky sweet honey puffs, crispy barbecued duck, and waterfalls of dark chocolate fondue, there is no shame in dressing for comfort at Eat Street. We're not here to judge.
There's plenty of greenery for the clean eating crowd too. Curries hailing from Malaysia to Mumbai, raw eats from Wholesomeness and earthy goodness from the Magic Mushroom Man are just some examples of vego-friendly fare. If you like your food pierced with a wooden stick, potato slinkies, chocolate-drenched strawberries, and tiny succulent morsels of meat are plentiful.
The Eat Street Markets are fostering world peace, with almost every culinary persuasion catered for. Ciao Bella has the calzones covered, while Jake and Elle of MKR fame channel a Vietnamese vibe at their stall, Chitty Banh Banh. Rocking a juice cleanse? Yoghurt Republic has many a guilt-free bevvy, with winning flavour combos like lemon, lychee, honey and mint.
For dessert (or the main course, just because you can), your options are vast and varied. Try sweet cinnamon gozleme from Gozleme World, salted caramel crepes from Miss Claudes or an otherworldly Nutella milkshake from the good folk at Howzat Burger — who also have three of their signature burger on the menu, if you're ready for round two. As a final temptation, there are gluten-free doughnuts right near the gates. I'll say that again: Gluten. Free. Doughnuts.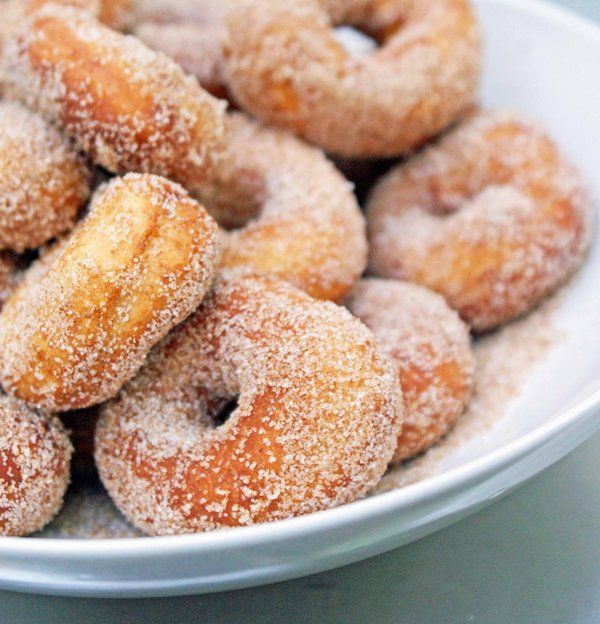 The Fun
An Asian-inspired night market meets urban street fair, Eat Street is about more than just good eats — it's about good times, and letting them roll. Once you're loaded up with succulent sliders and some of Brisbane's best wurst, grab a table by the main stage and enjoy the musical stylings of indie bands, triple j darlings and local stalwarts of the live music scene. You can also nab a bird's eye view atop the newly installed Music Deck.
If food isn't your focus, you can still take home a fresh-cut bouquet, peruse local produce, pop into the micro-shops, or let Hippy Snaps capture the moment in their kombi-van-cum-photo-booth. Container shopfronts peddle all sorts of wares, from delightfully geeky collector T-shirts to hard-to-find vinyl, Turkish home decor to petite handmade pottery. Some crazy kids recently had their wedding photos taken at Eat Street, so if you're looking for a special spot to pop the question... just sayin'.
The Formalities
Sesame Street is old hat — today everyone wants to know how to get to Eat Street. If you're driving, the closest parking is next to the markets themselves on Macarthur Avenue — best accessed via Theodore Street off Kingsford Smith Drive. If you've got a little time to spare, a CityCat cruise is the perfect date-night starter or winder-upper, complemented by a riverside stroll from Brett's Wharf through the Portside precinct.
The Eat Street Markets run every Friday and Saturday evening from 4:00pm to 10:00pm and ask a $2 entry fee. Friday evenings attract more of an after-work crowd, while Saturday sees families settle in for a feeding frenzy. You will want to guard your toes from rampaging prams and be willing to defend precious seating like your own kin.
There are a few ATMs inside, but a bit of forward planning means less time lining up for cash and more time lining up for dumplings. A few designated containers serve craft beer, boutique wine, cocktails and mocktails, and BYO is a big N-O. With that, I bid you Godspeed and good eating, people of Brisbane.
TUL Note: The Eat Street Markets will be open for business on Good Friday, Easter Saturday and ANZAC Day. Good Friday (April 18th) will be a dry day out with no alcohol served, but the kegs will flow again come Easter Saturday.
Image credits: Madetmere, Eat Street Markets, Pinterest