BlackBird Bar and Grill is undoubtedly one of the most hyped, and most exciting, new venues to open its doors in Brisbane this year. Speculation was rife about just what Blackbird would bring to the table (in our office, anyway), and we're pleased to say we haven't been disappointed; BlackBird is a unique and extravagant addition to Brisbane's dining scene (and the bar offering is not to be sneezed at, either).
There's been a lot of talk about the bars housed in this opulent space — and how could there not be, with a '20s, Gatsby themed décor, a prohibition-themed cocktail list, one of the best views of the Story Bridge we've ever seen, and juxtaposing dark and light bars sitting side by side — but after seeing what BlackBird had to offer in the nightlife department, we were keen to move on to the food.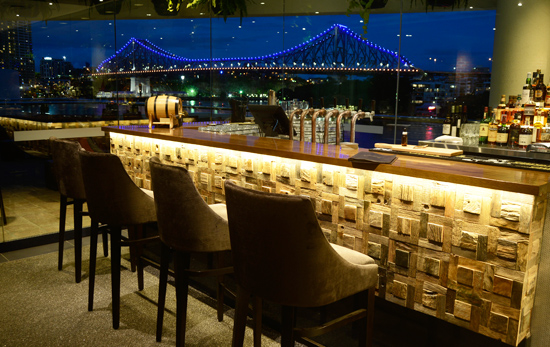 And while the décor is extravagant the prices are surprisingly reasonable — main courses at around the $32 mark.
BlackBird don't do things by halves, and the restaurant menu is nothing short of decadent. Executive Chef Jake Nicholson specialises in whole-beast cookery, and loves to serve up rare breeds to his patrons. His swag of Michelen stars, and his many celebrity fans (this guy has cooked for Madonna) are testament to his prowess in the kitchen.
He's also got plenty of toys to play with. BlackBird is home to Australia's first Argentinean Infierno 96 Wood Grill, which is sure to delight chefs and punters alike as it spews flames while you're dining (there's nothing like a bit of drama!).
Unsurprisingly, these guys do a mean steak. As well as the usual suspects (rib eyes, wagyu sirloins, T bones and tenderloins) they also do their infamous Tomahawk steak — a wagyu made for sharing — which ranges in weight from 1.5 to 2 kgs.
If after something lighter to accompany a cocktail or five, the bar menu is on hand for casual dining, and is just as moreish. Our picks include the Moreton Bay bug club sandwich with a bisque aioli, and the Black Angus minute steak with fries and chopped salad.
The menu has a focus on seasonality, and features plenty of local, fresh seafood. Spanking fresh fish is on offer, as well as a bevvy of daily-delivered oysters to choose from, hailing from Coffin Bay and Batemans Bay, and shellfish platters made for sharing.
BlackBird also has two lavish private dining rooms, and we suspect this space is going to get some action as an event venue.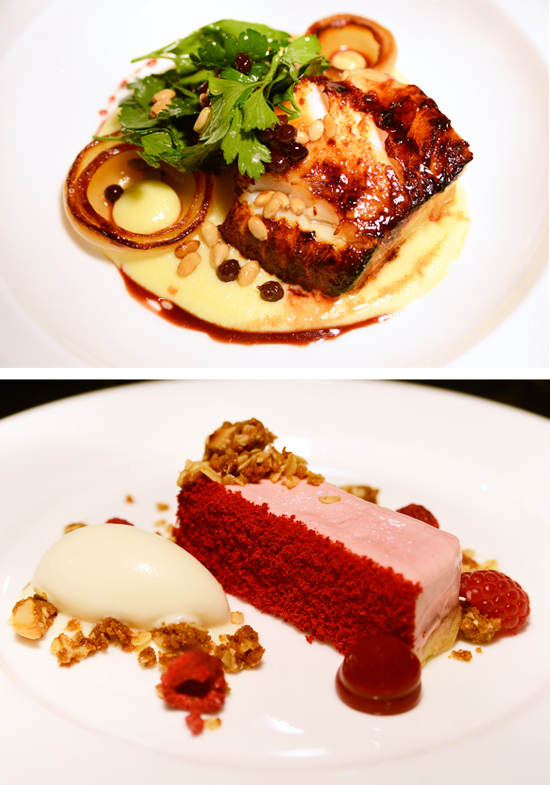 TUL Note: Today's List Love post is proudly sponsored by BlackBird Bar and Grill and endorsed by The Urban List. Our sponsored posts will never be a secret — the List Love seal will be stamped on any sponsored material you see on the site. Thank you for supporting the sponsors who make The Urban List possible.
Image credits: Livefire Online, BlackBird Bar and Grill